Contrasting Mosaic
Not only children will fall for this cleverly thought-out game, but also moms, dads and even grandmothers will have a great time. The simple principle of placing light and dark blocks next to each other allows you to create an infinite number of images and structures. It is also suitable for the visually impaired.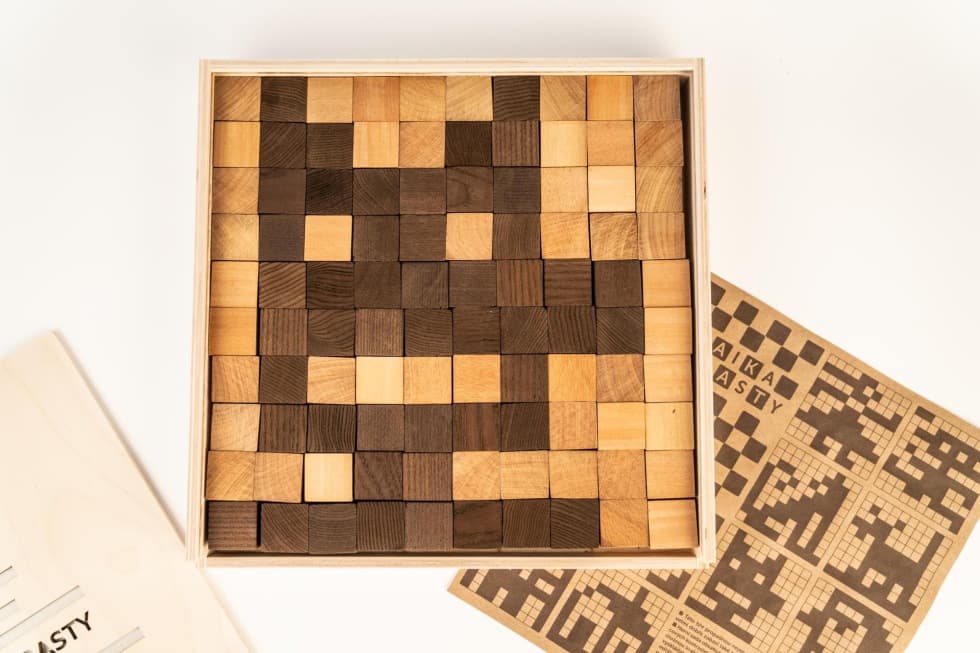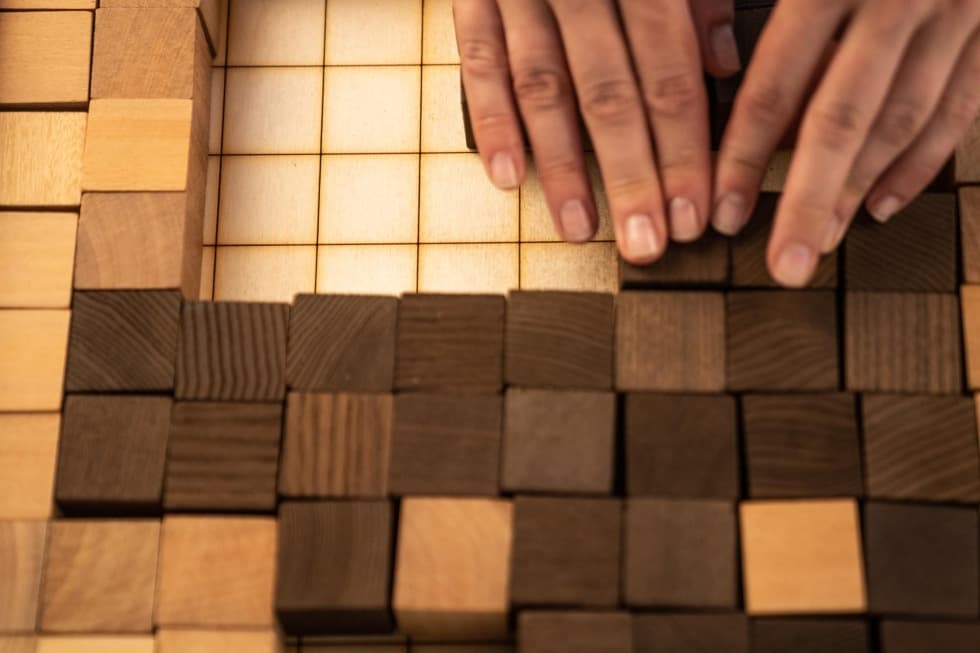 This game set is an excellent tool that develops imagination and creativity thanks to the contrasting colours of the blocks. Put the blocks on the bottom of the box using the grid, it will help you to create an infinite number of pictures and structures. Don't worry if you are not creative – there are some playful templates available too.
Create pictures or whole structures with several storeys.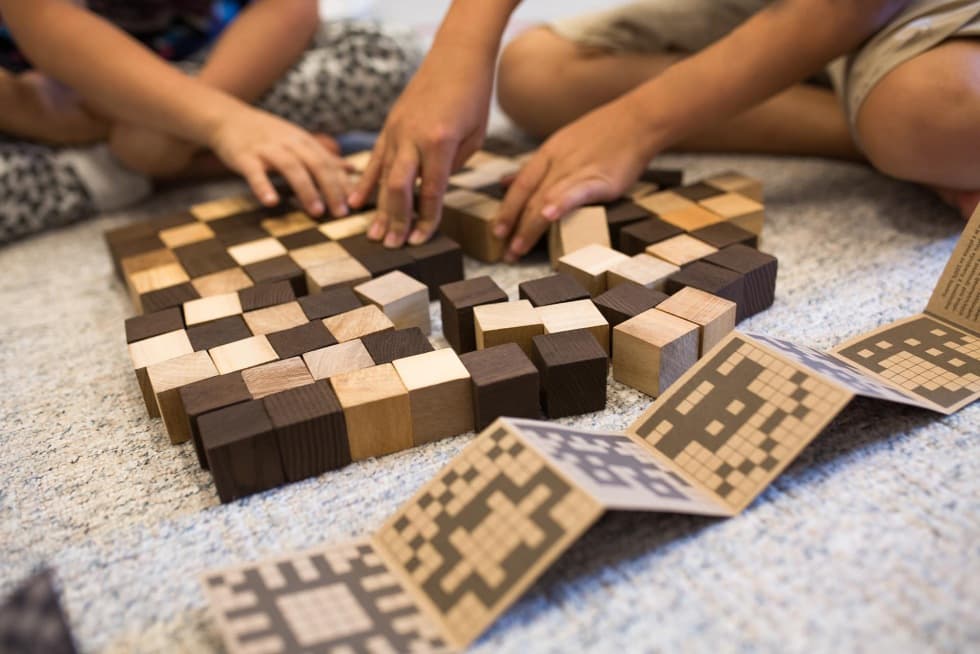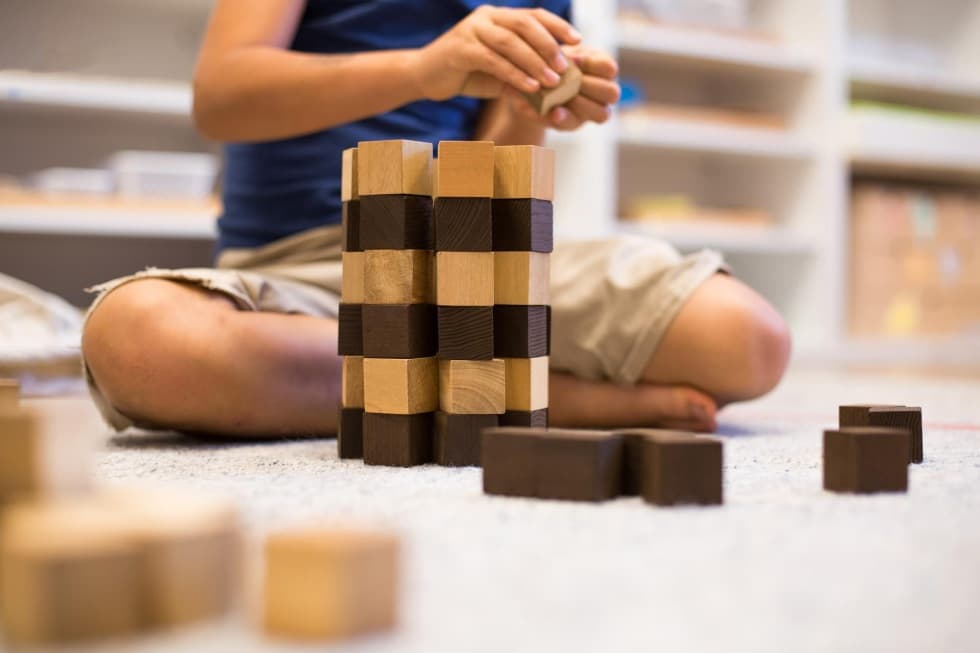 These blocks will allow you to create pretty much anything, and if you can't decide there is a concertina book with pictures that will help you out.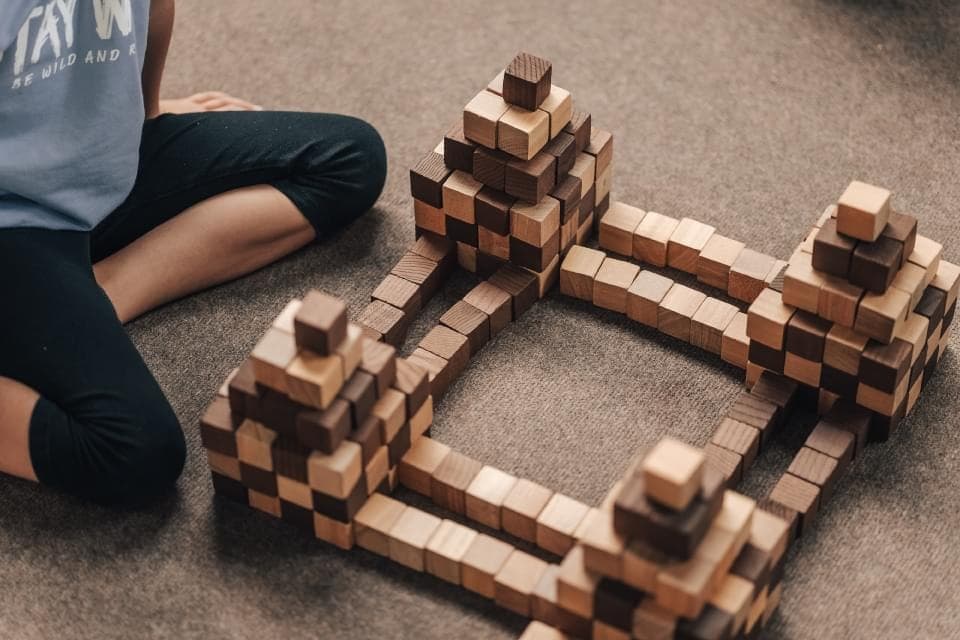 Children can let their imagination run wild and create larger structures and patterns thanks to the large number of blocks