Designed by Monika Lacková, graphic design created in collaboration with UUtěrky.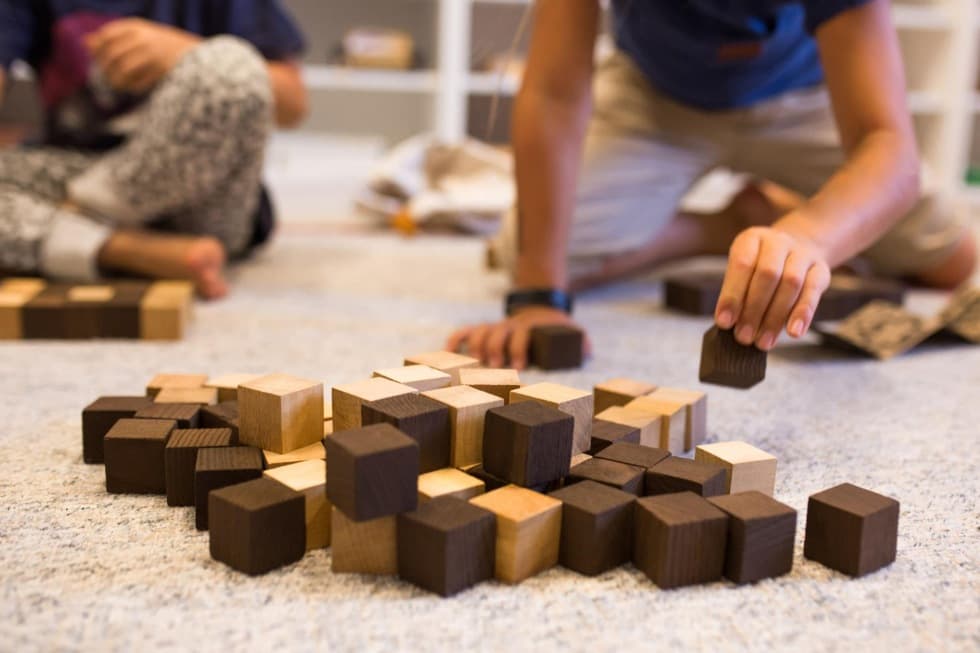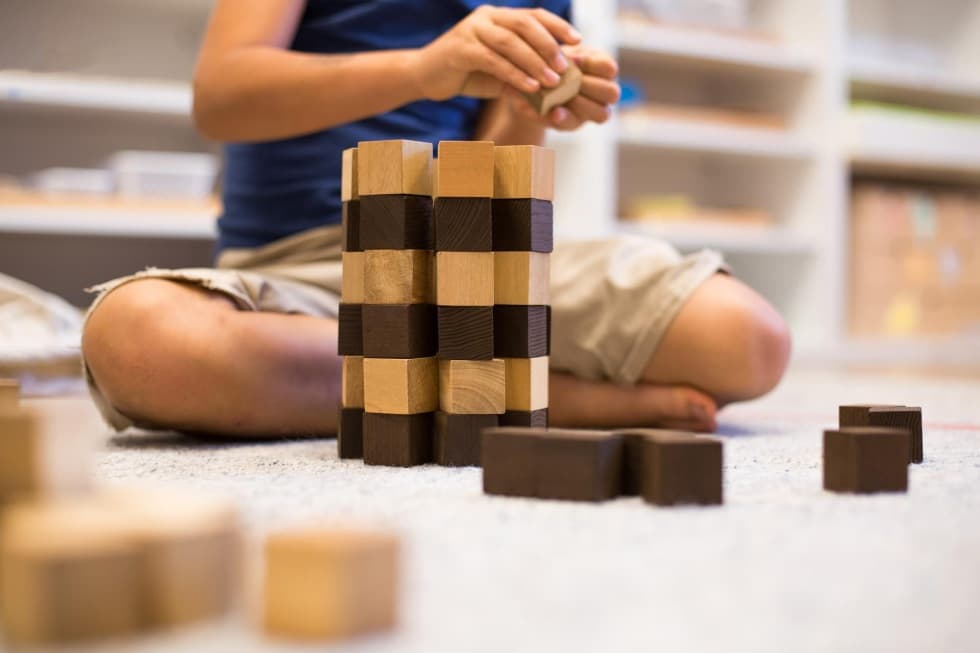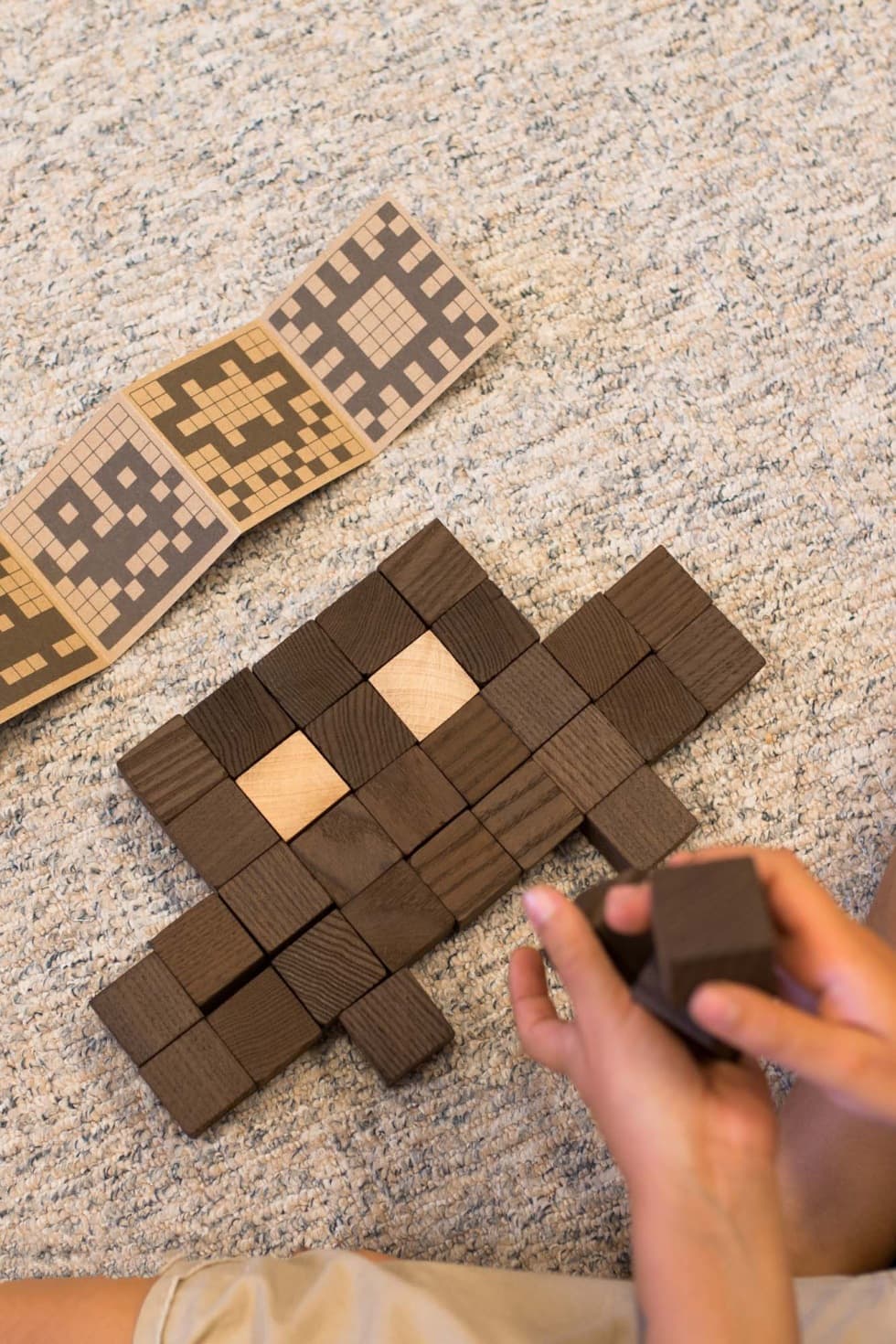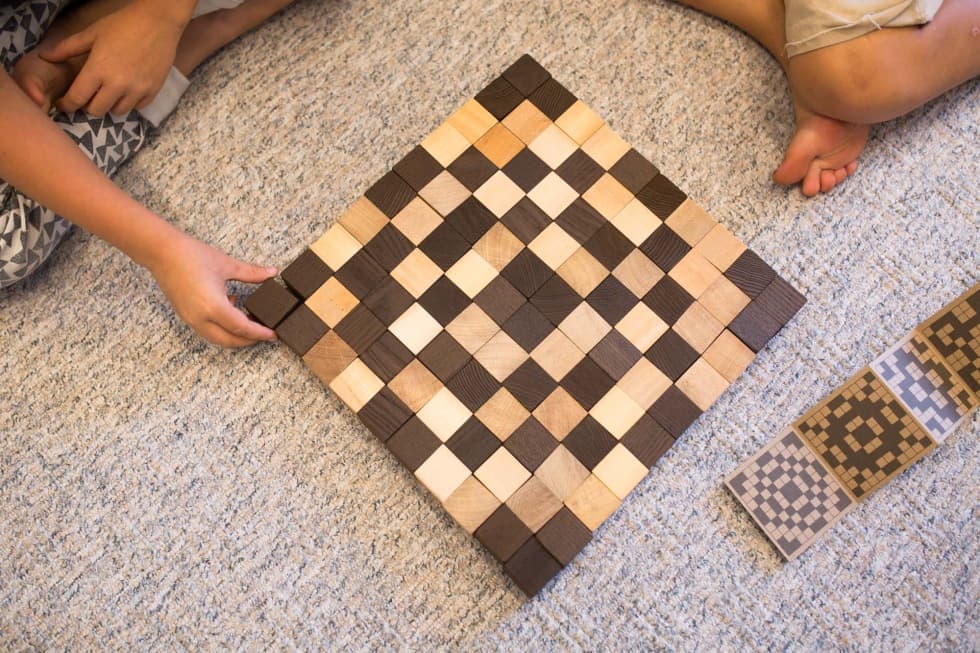 Not only children, but also their whole family will get absorbed in this game.
The set contains 100 cubes in two contrasting colours. Placing these dark and light blocks next to each other allows you to create an infinite number of images and structures. Those who like to get some ideas to start with will appreciate concertina books with copying patterns inspired by nature, towns, and flowers.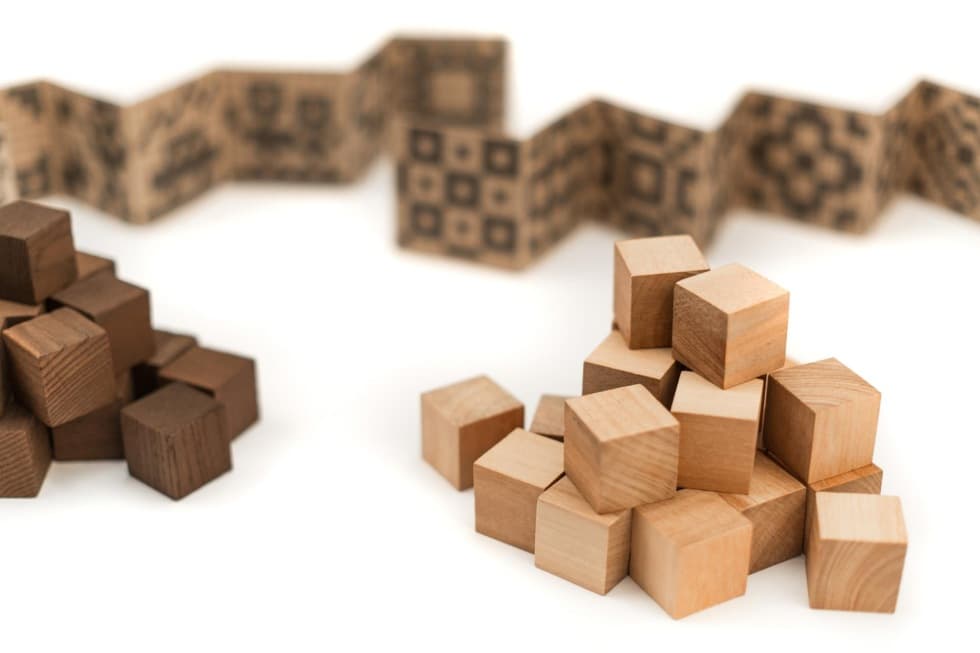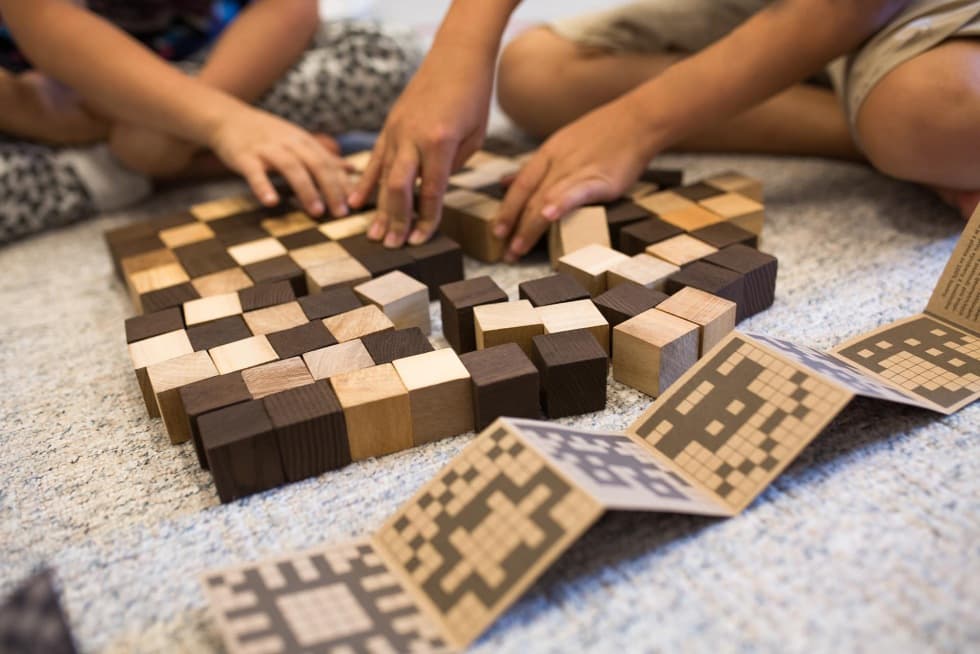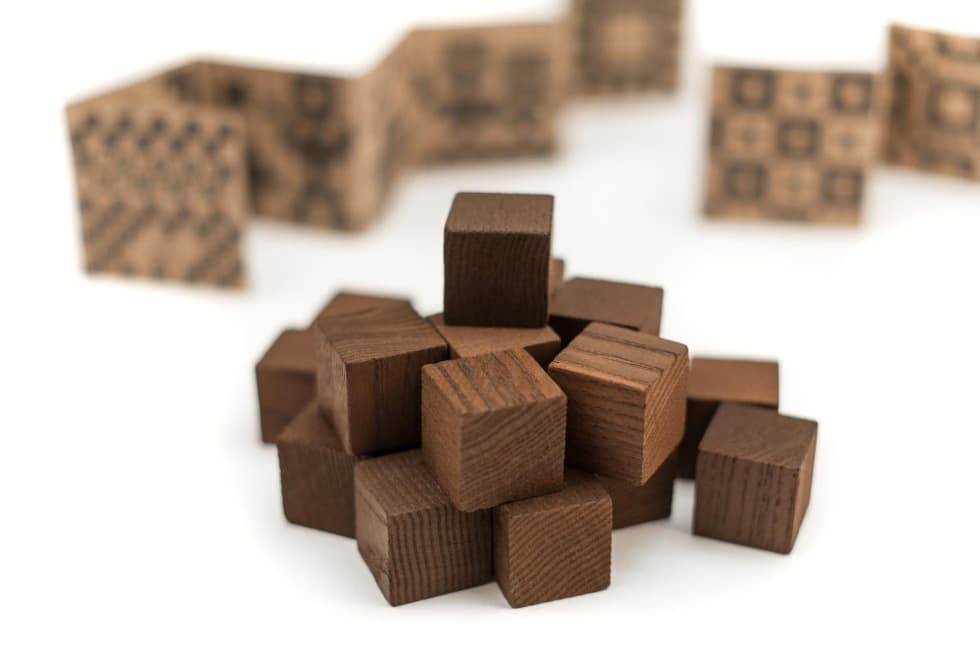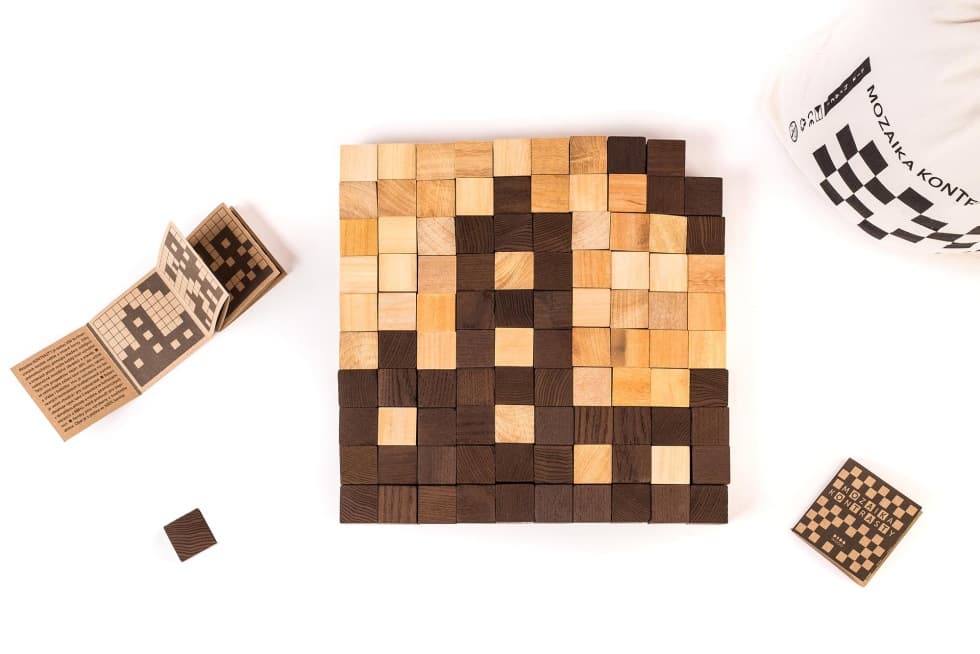 A copying pattern with instructions