Domino sets and building blocks
Don't expect the classic dominoes with pips. Set the tiles up in different shapes, use your own imagination or one of our templates.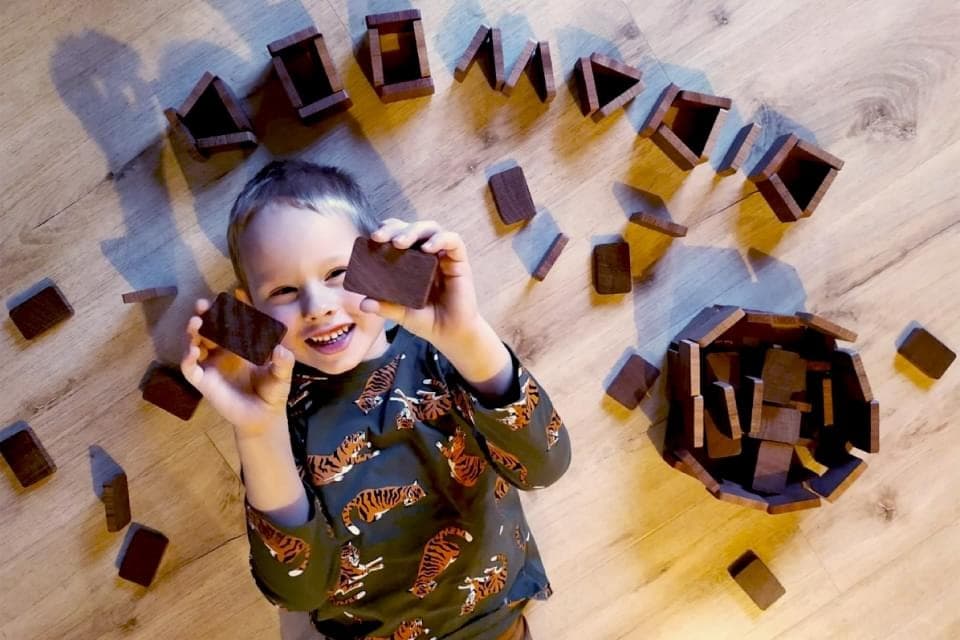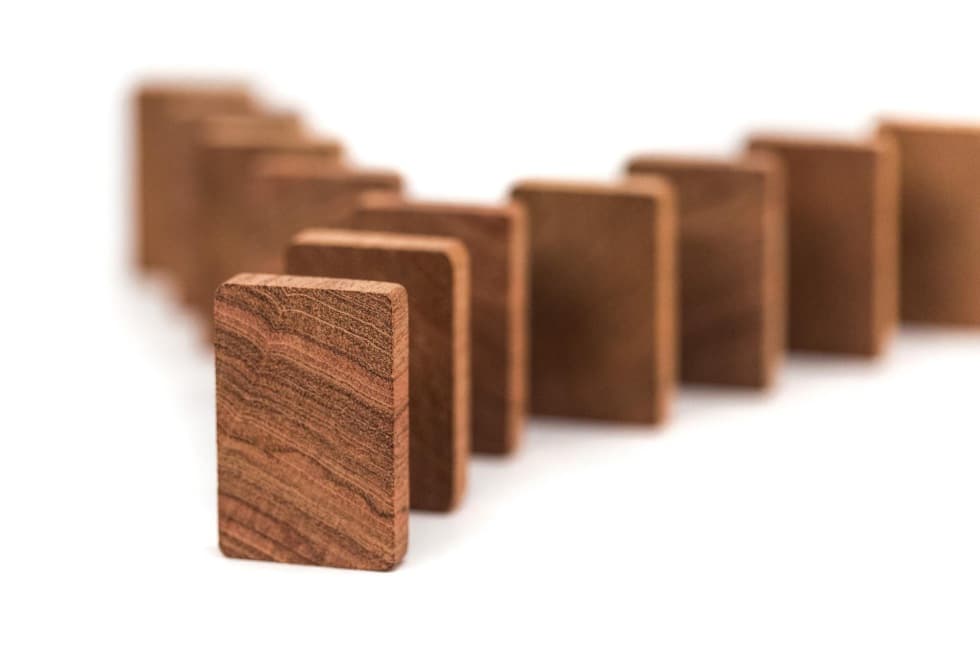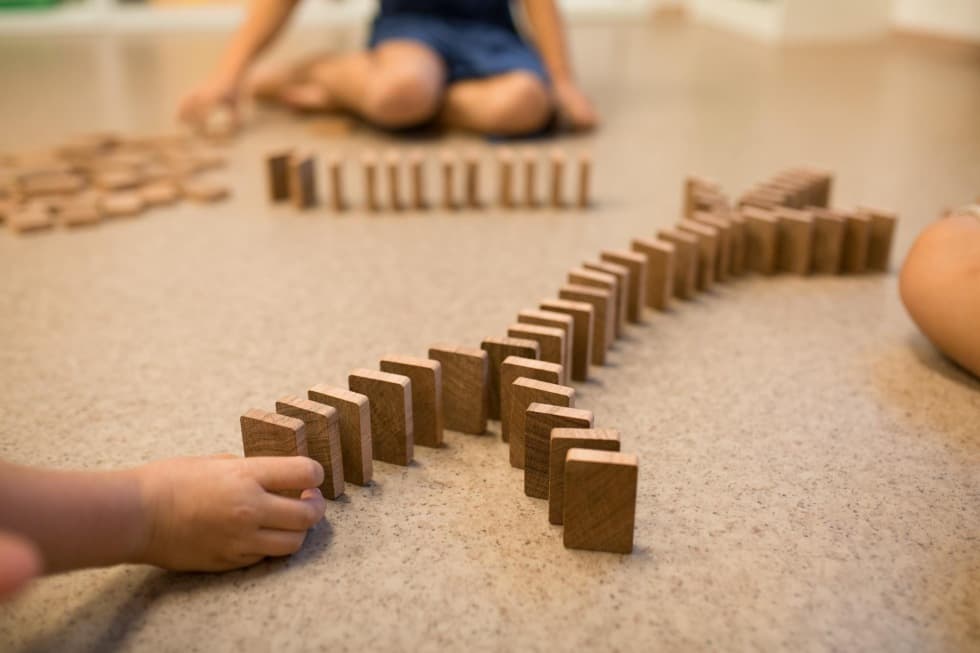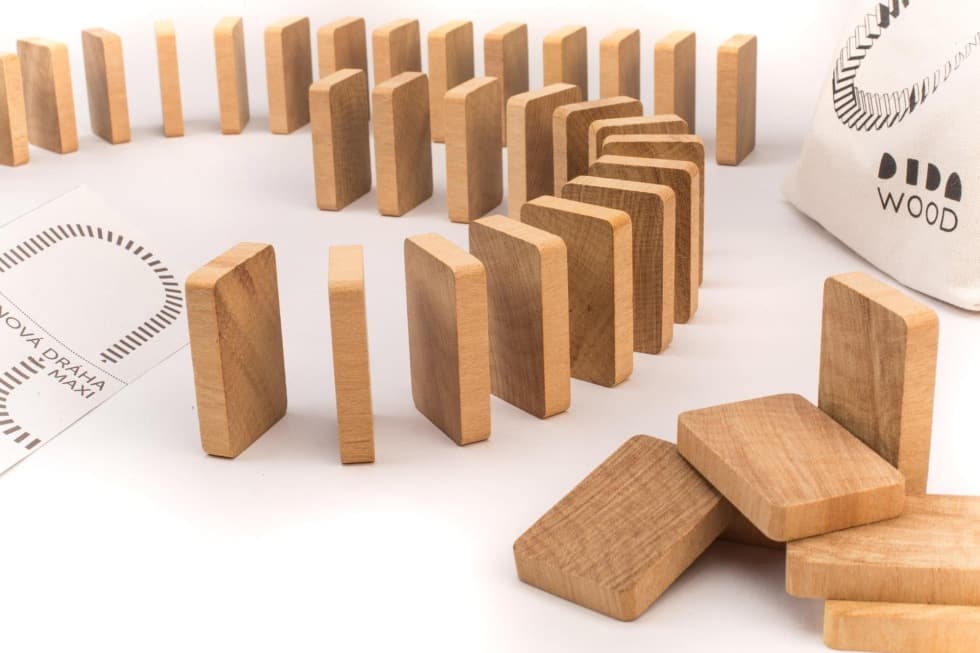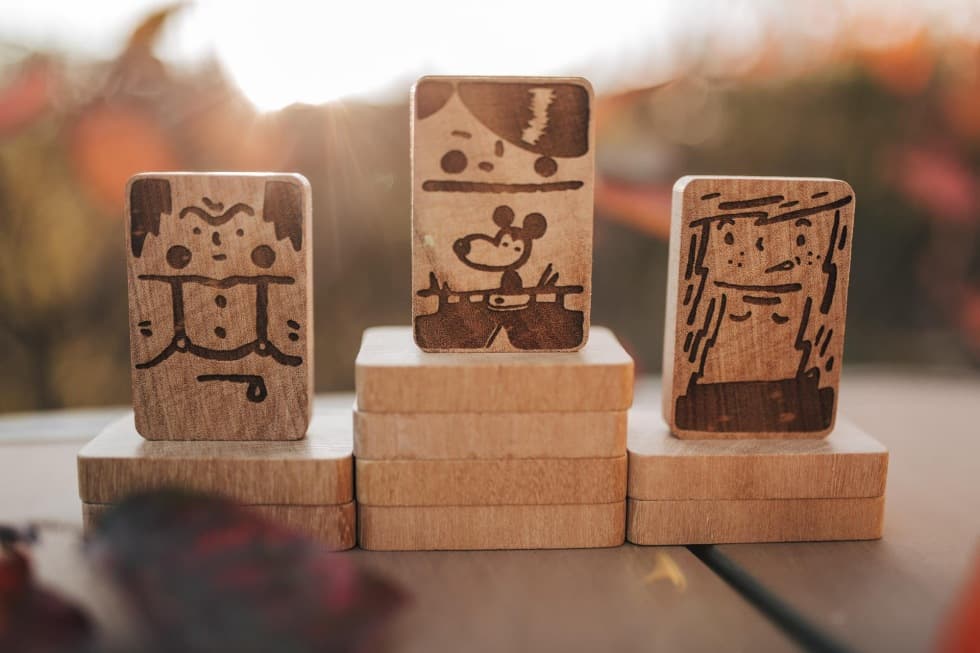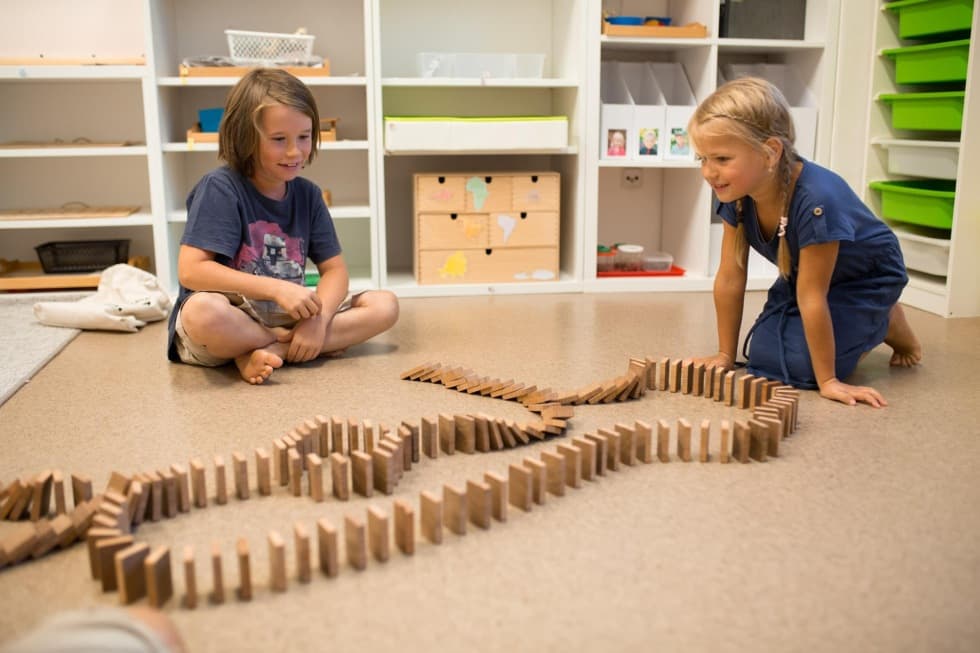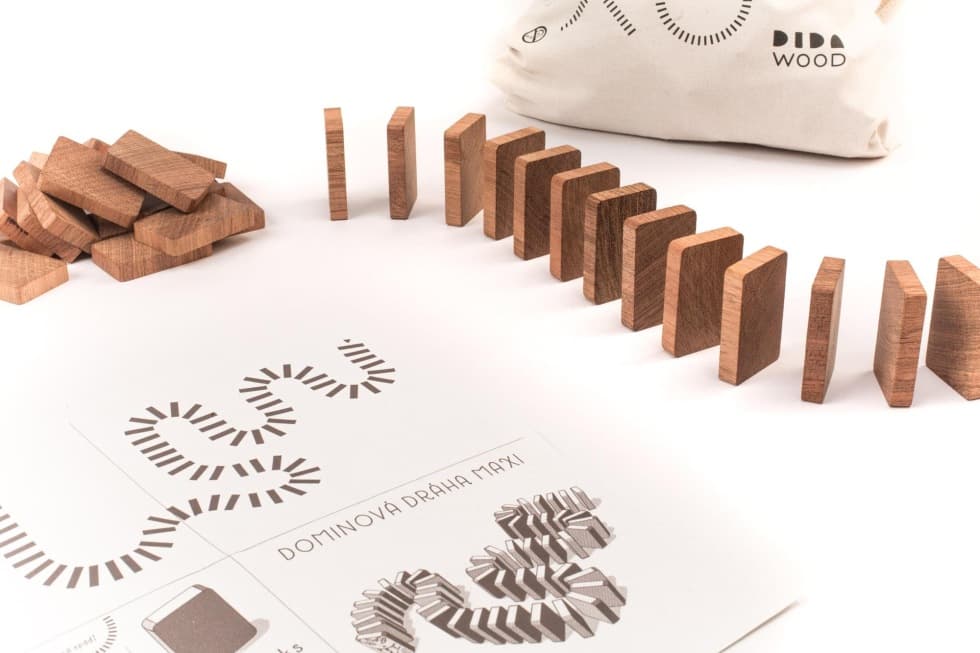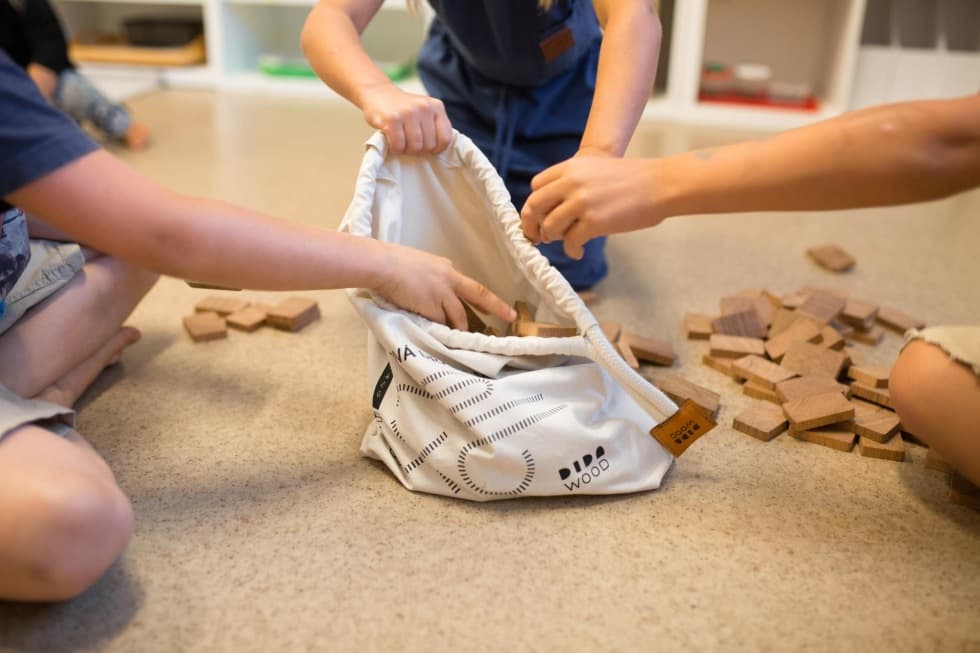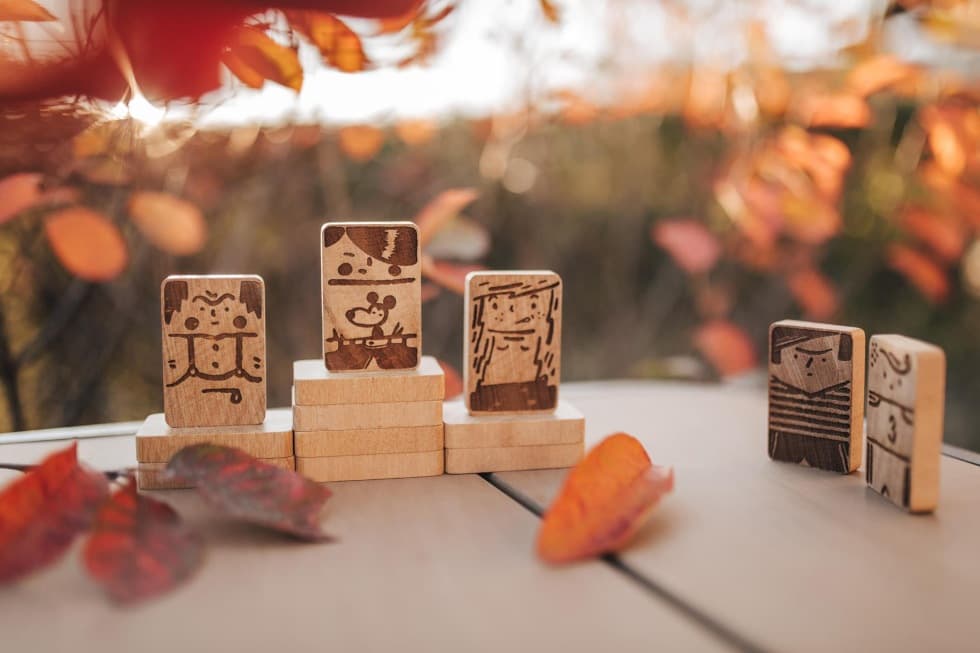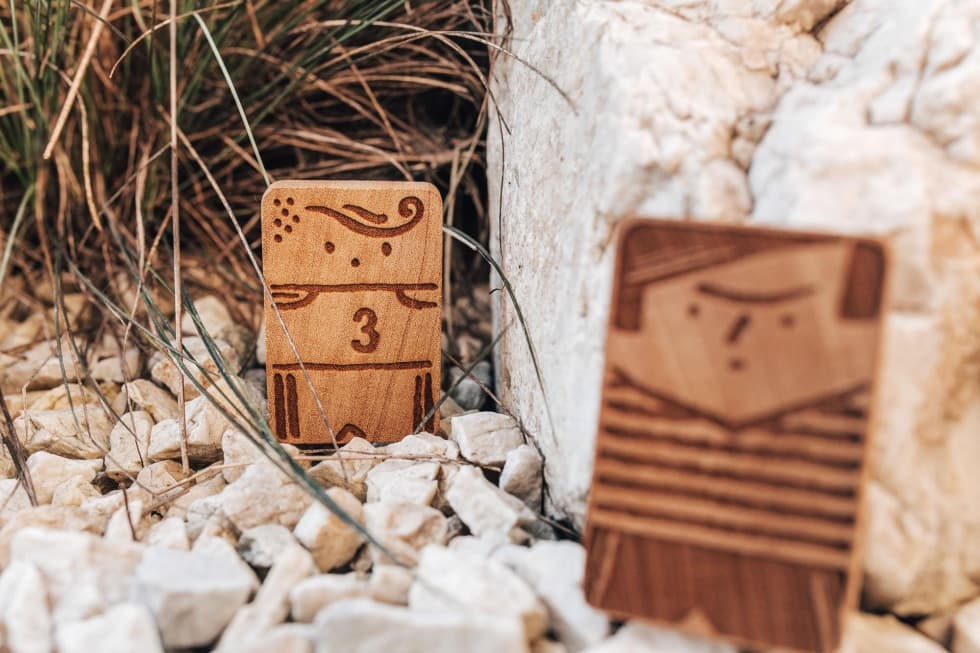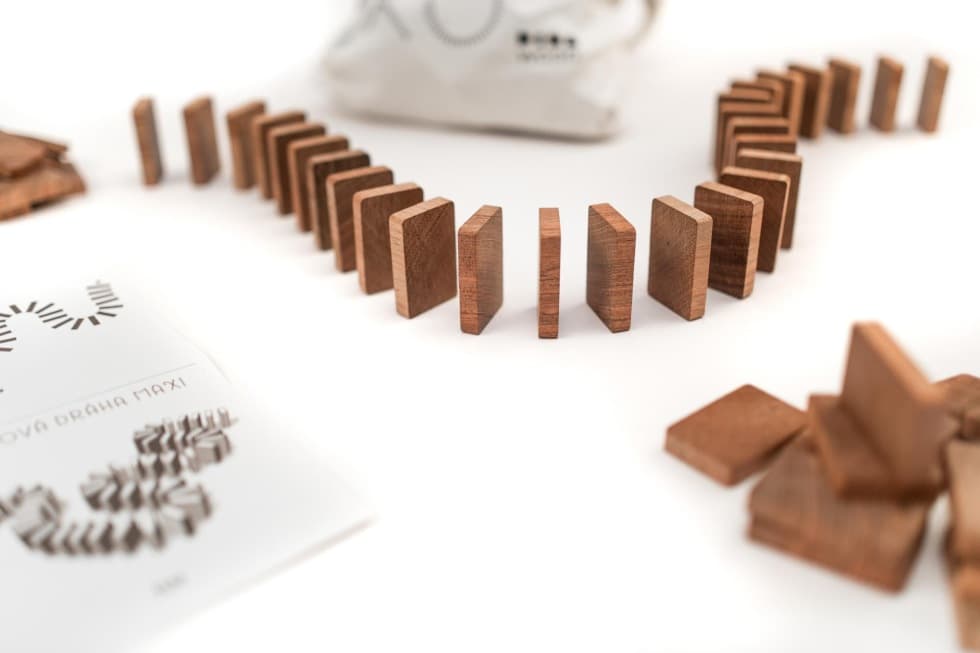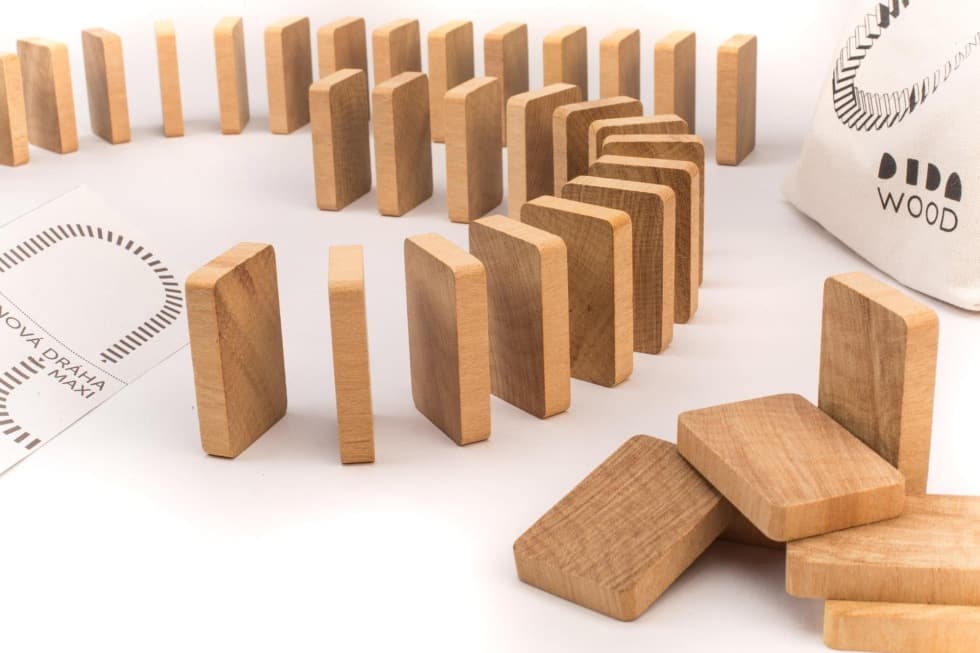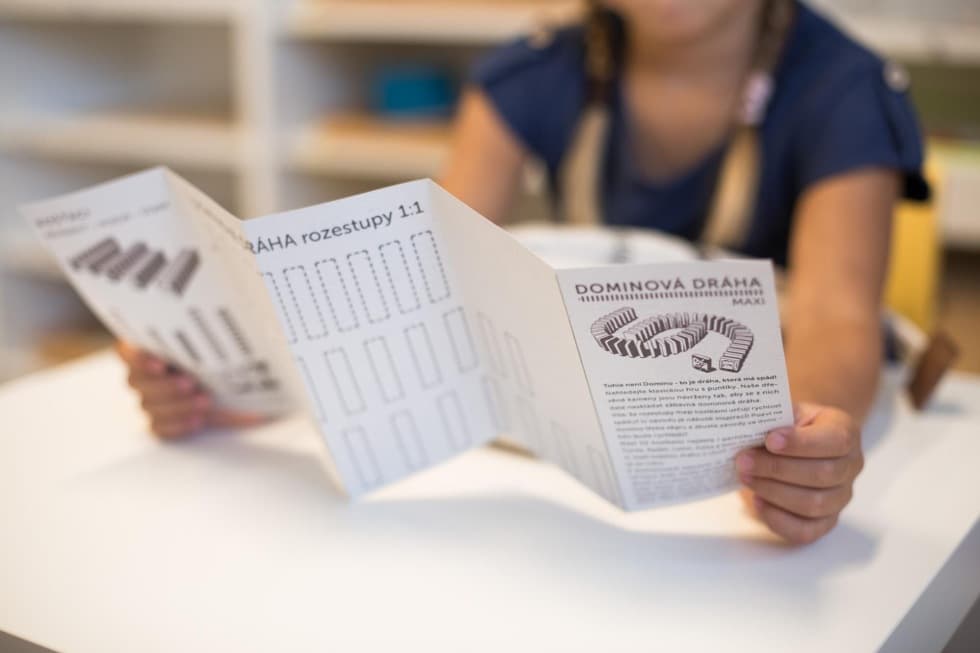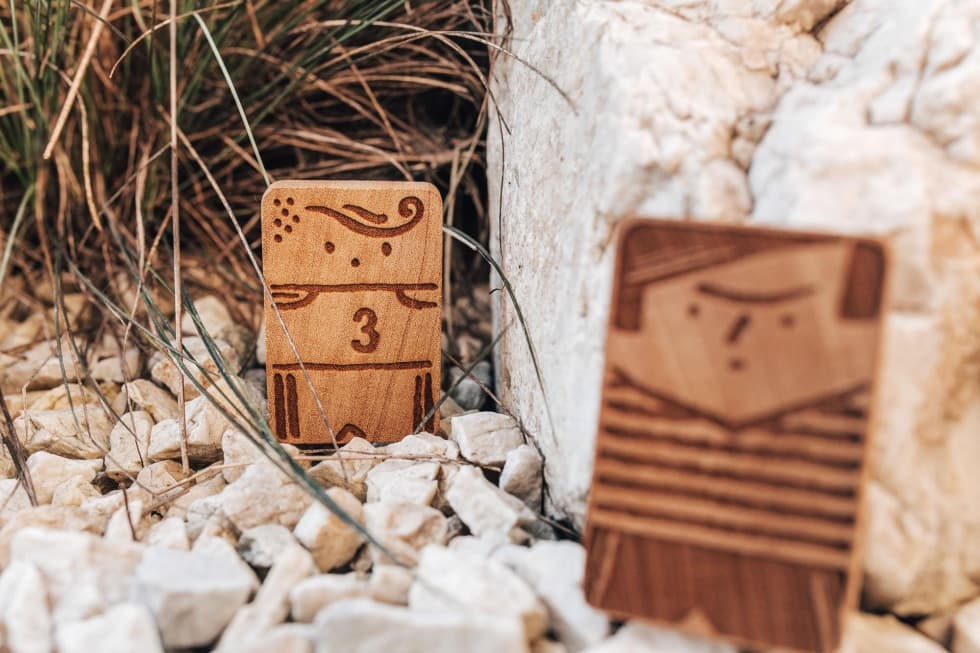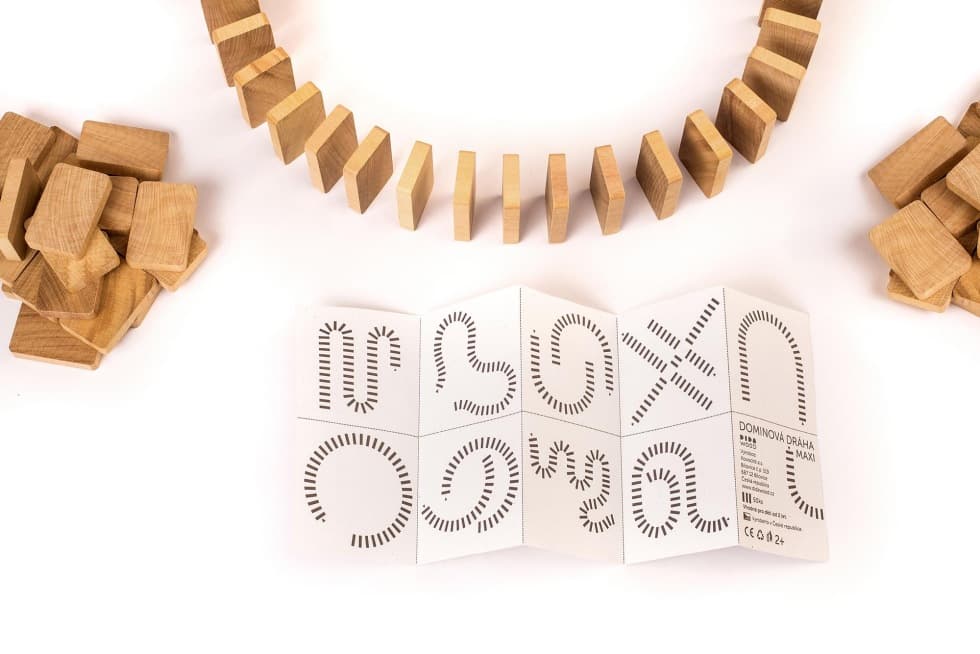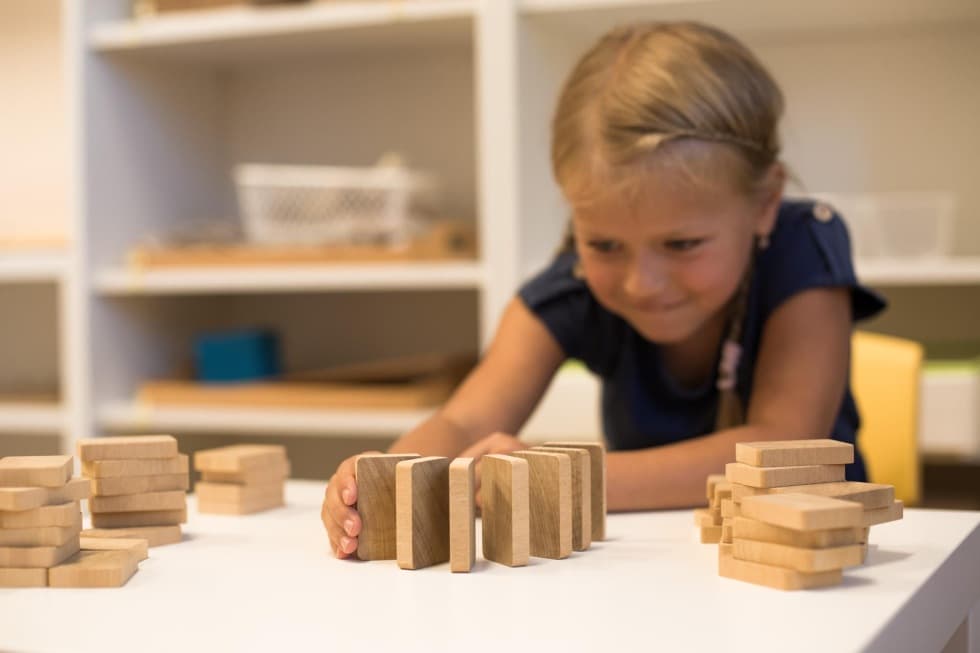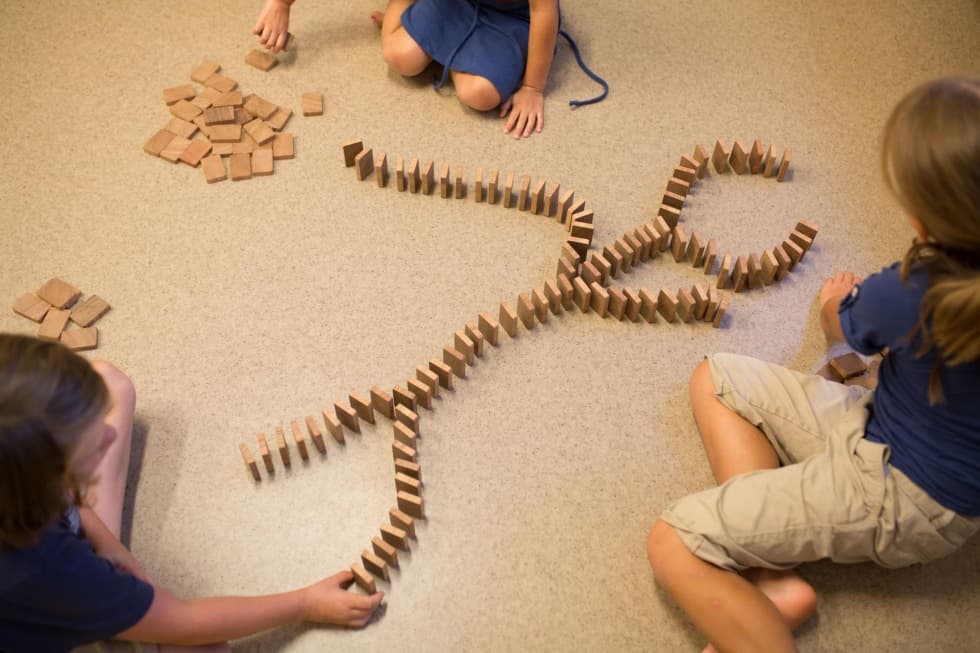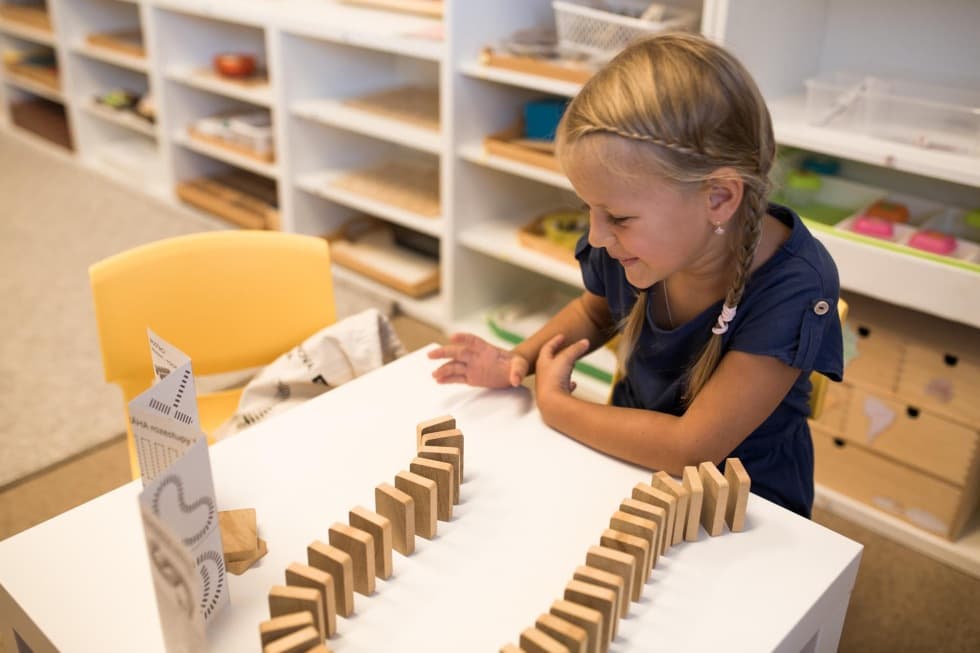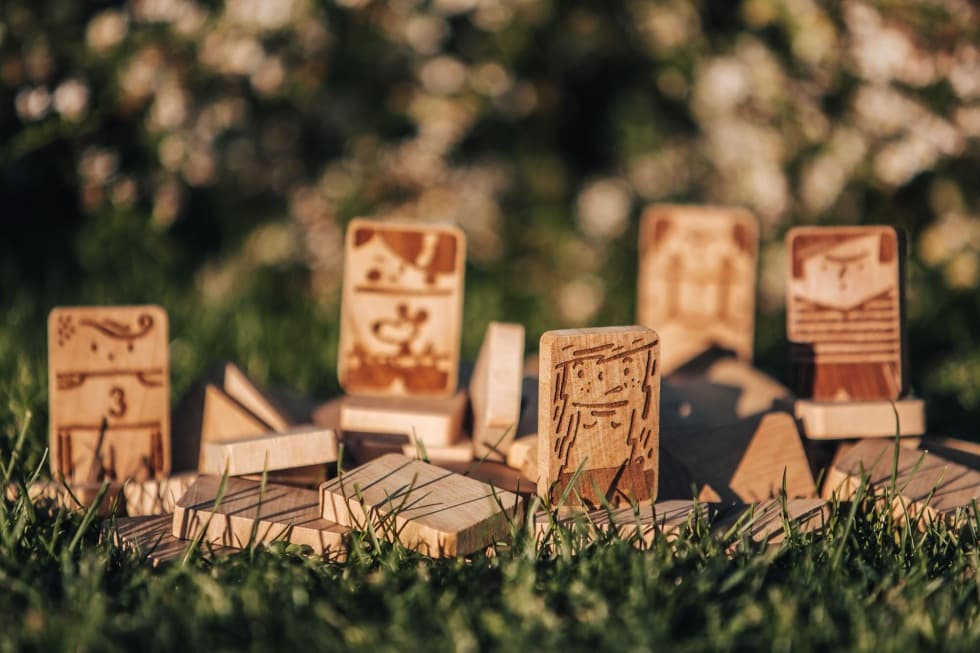 This is no ordinary domino – these tiles are so much more!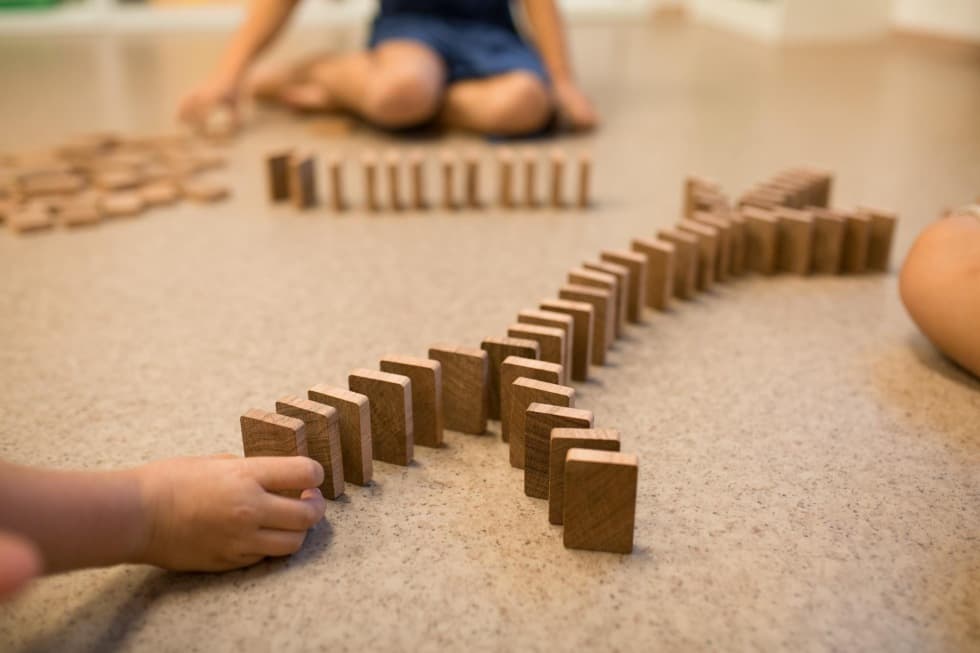 Build the longest and most sophisticated domino run using our tiles. It can be winding or curvy and go in thousands of different directions.
You can play some other games with these 150 blocks too. Use the templates in the instruction booklet and build a zoo, garden, farm or a house and move in the animals from our PET MAXI DOMINO set.
Did you know that the spacing between dominoes determines how fast the tiles fall?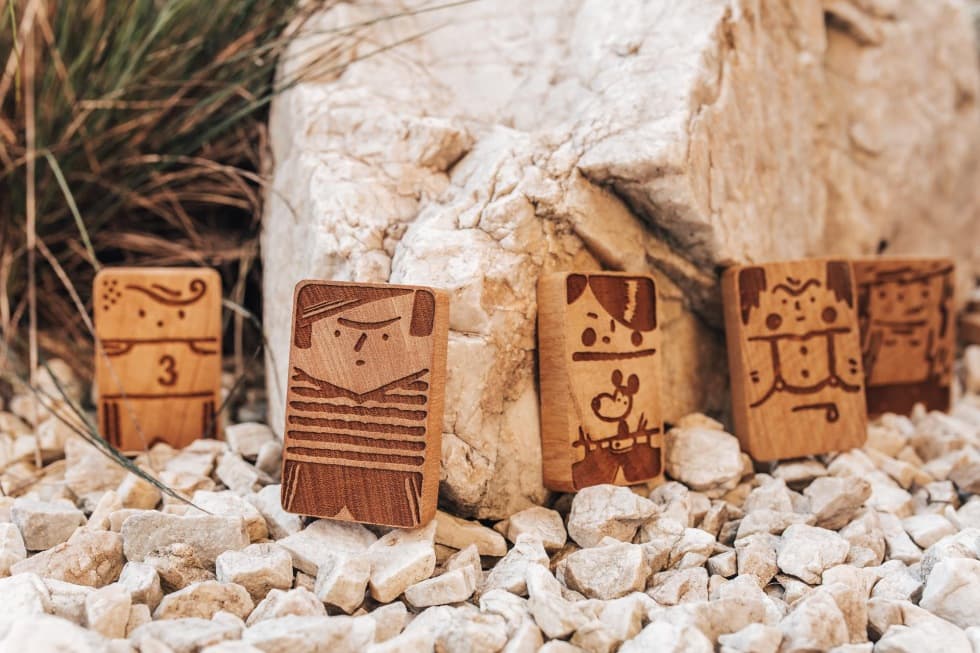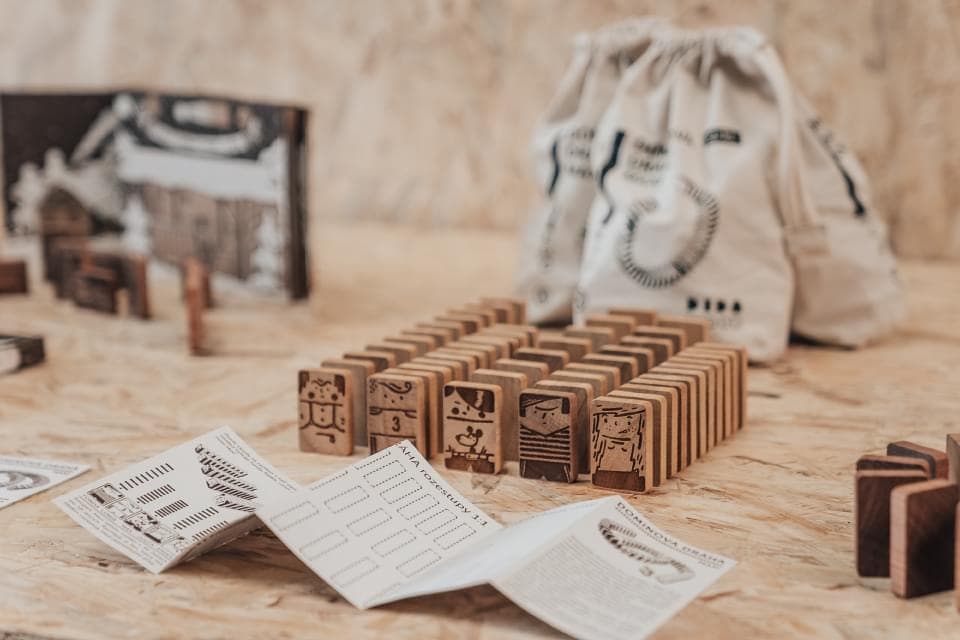 Challenge a friend to see who will be faster. The set of 50 tiles also includes a bunch of rascals. Tony, Ryan, Lucas, Julie and Max will be happy to knock the tiles down for you! Ready, steady, go!
Create your own domino story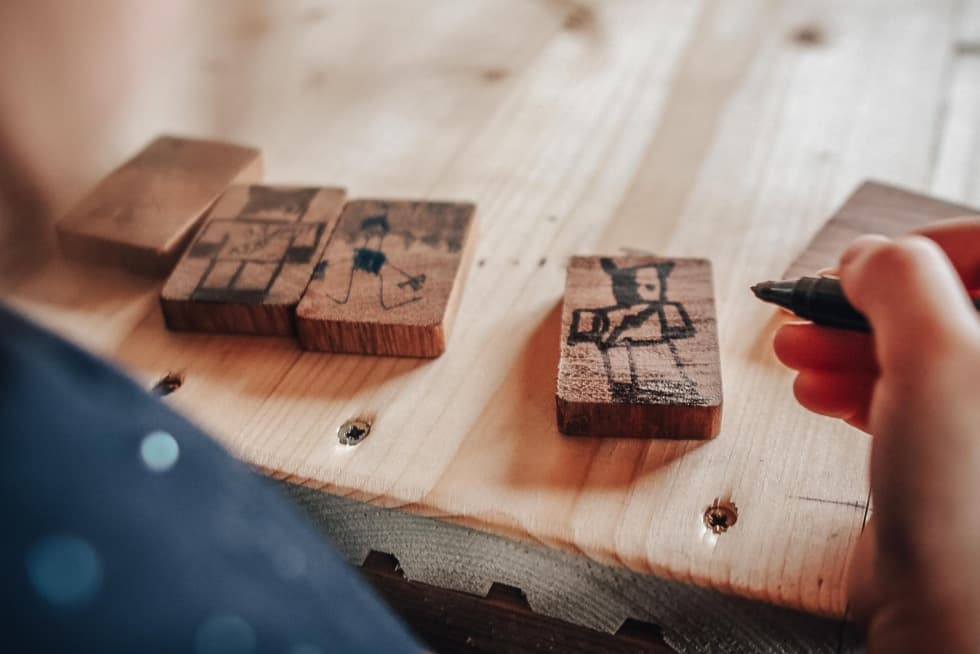 The wooden tiles are made to create a fun domino run in different shapes. Use your imagination or one of 9 picture templates and make a snake, snail, pipe, or the letter M out of all 50 blocks.
Using crayons and markers children can also create their own fairy tale domino world
.