Dominoes, off with the polka dots!
We are rebels against the mundane. Don't expect to find the classic dominoes with dots in here. We produce dominoes with original and funny cartoon characters instead. Each piece has its own story and a room in which it comes to life. Your children can easily find themselves in a mountain lodge, gym or café. There are no limits to imagination.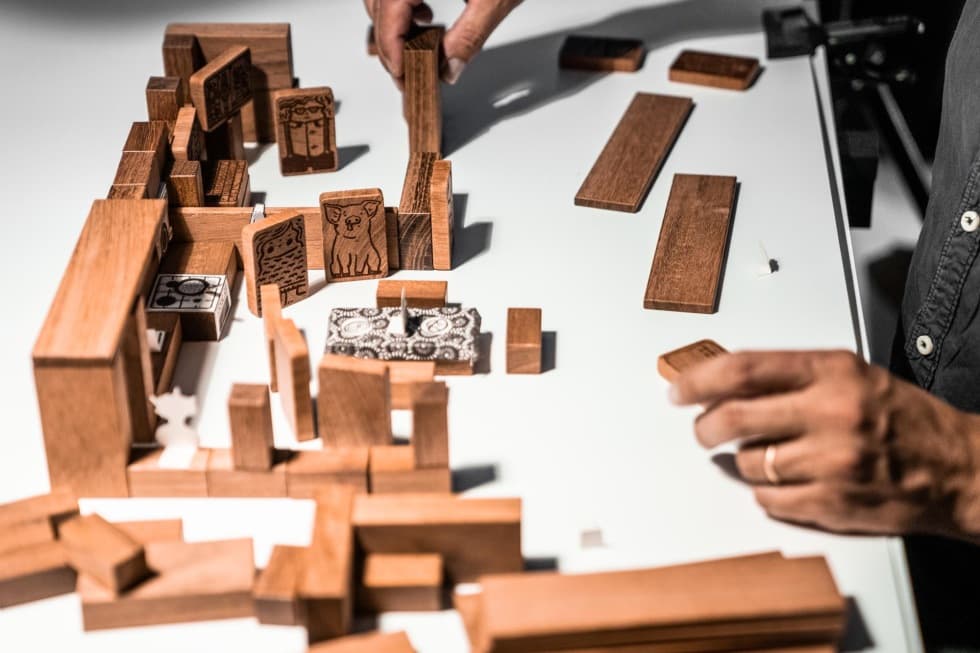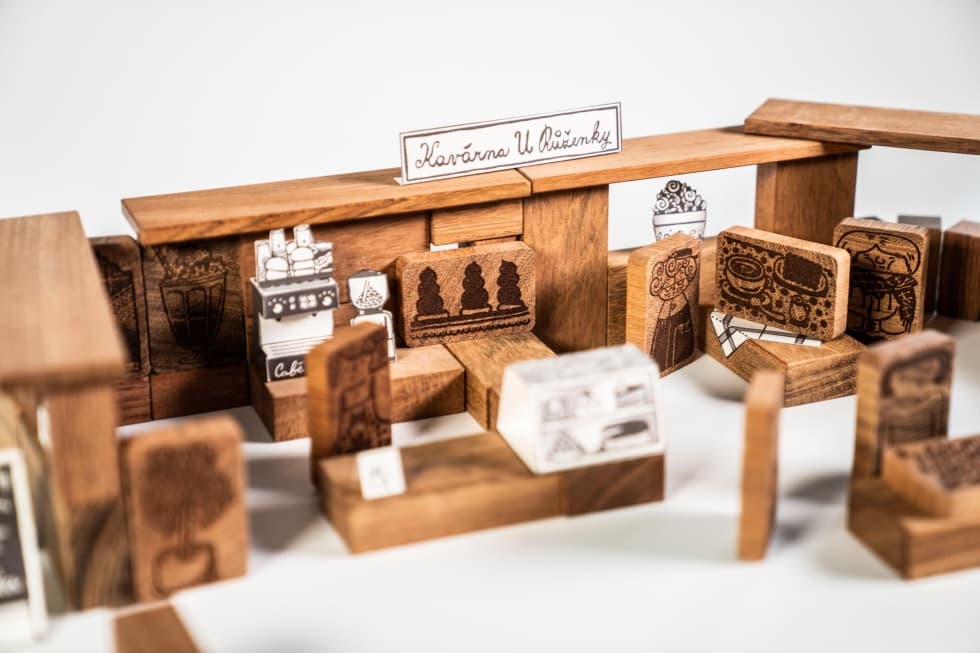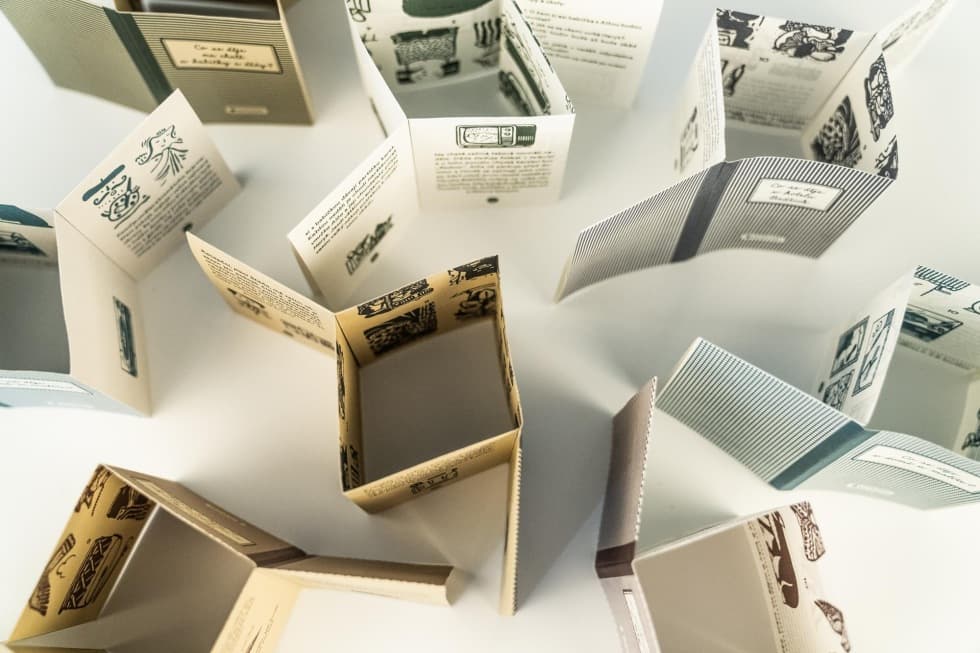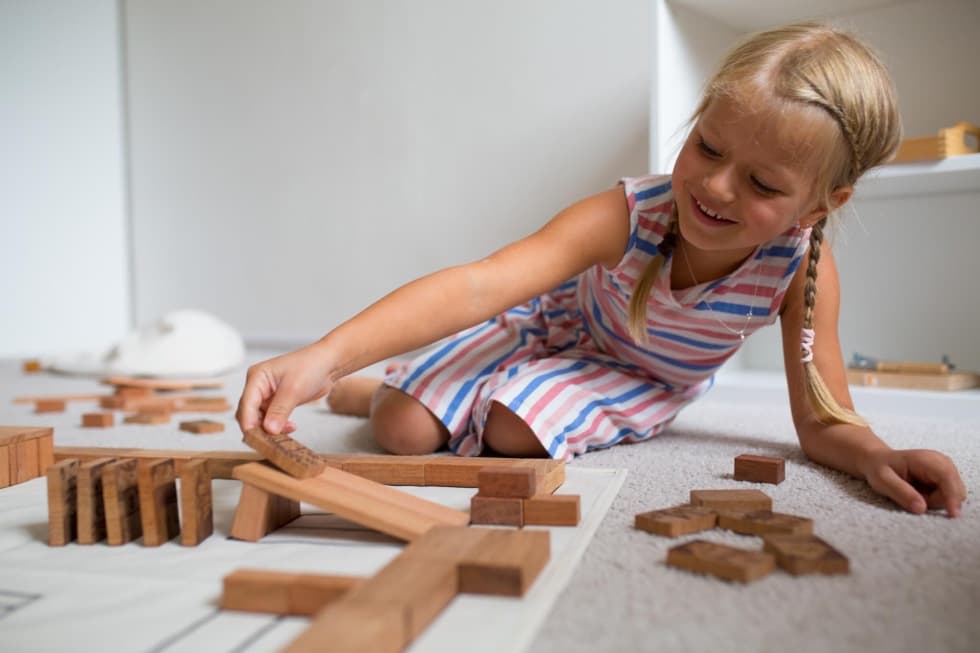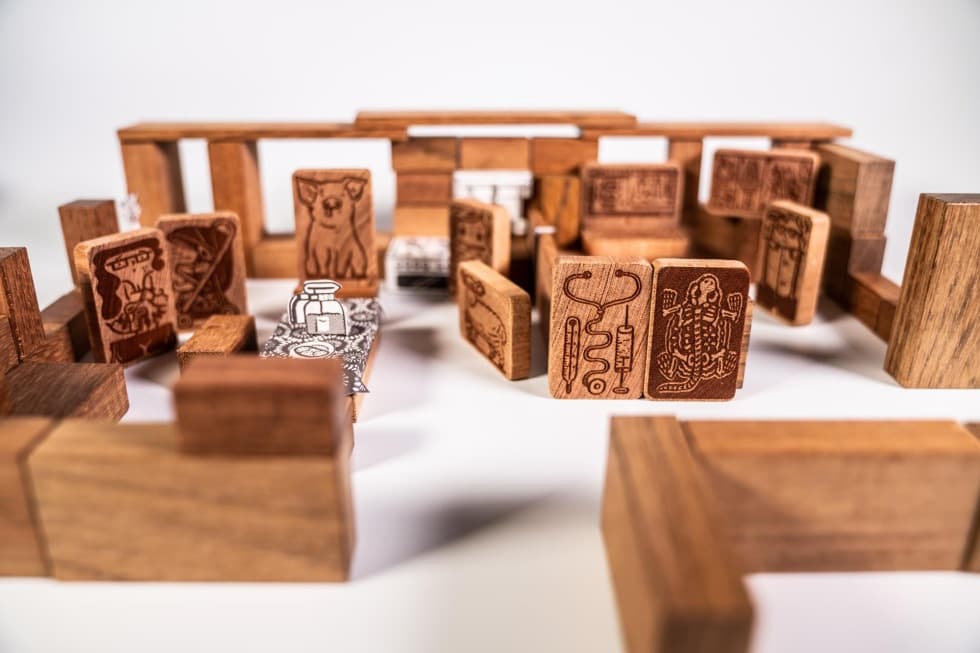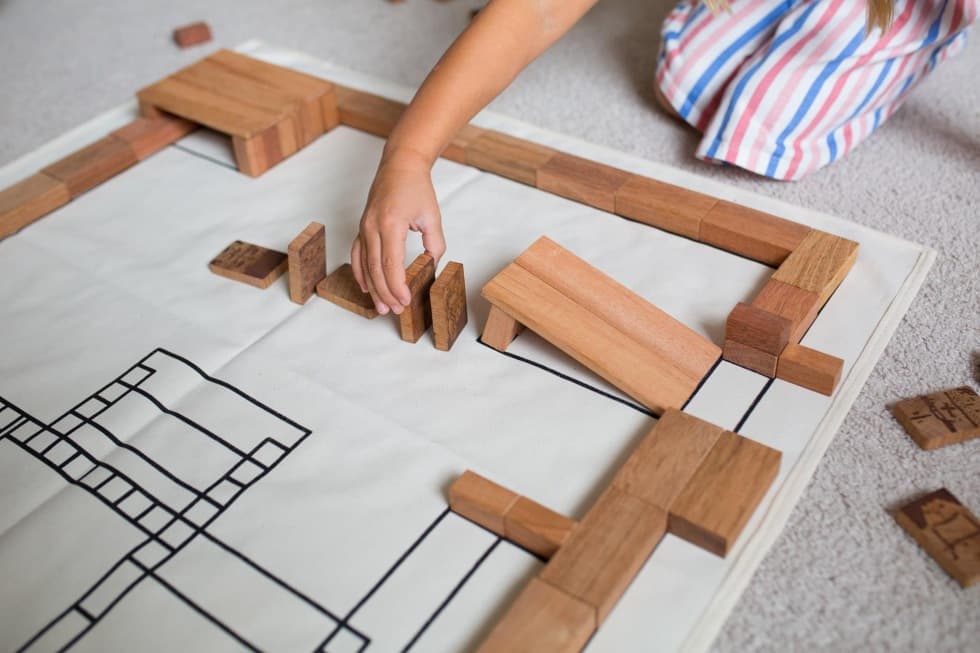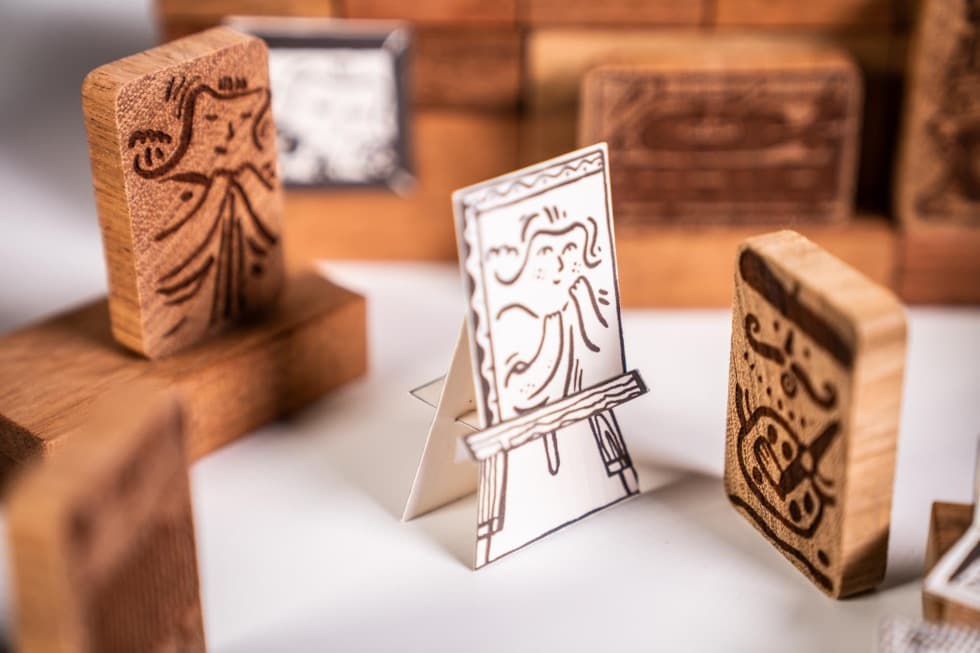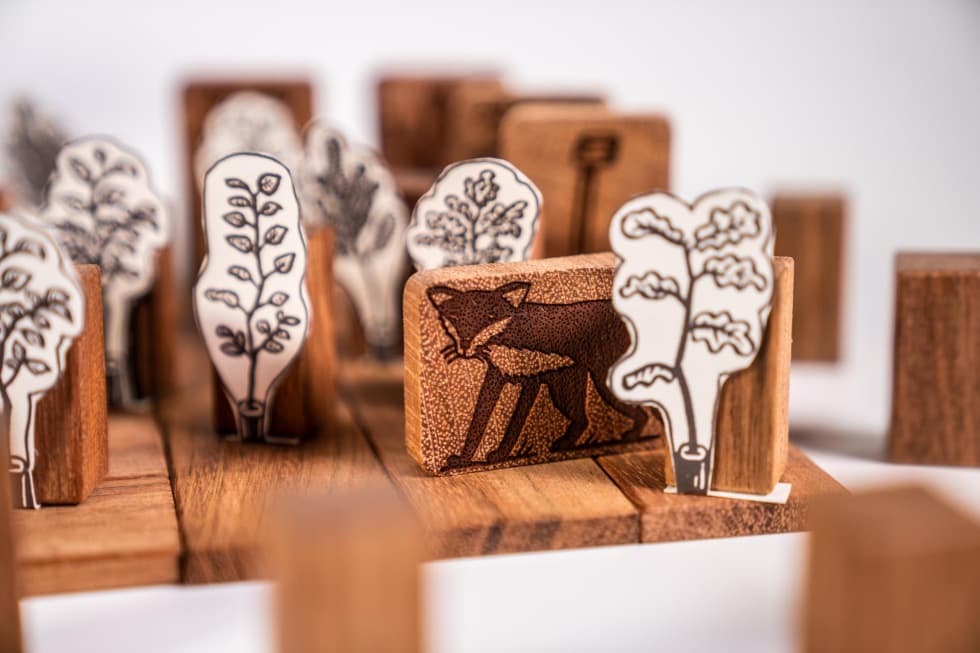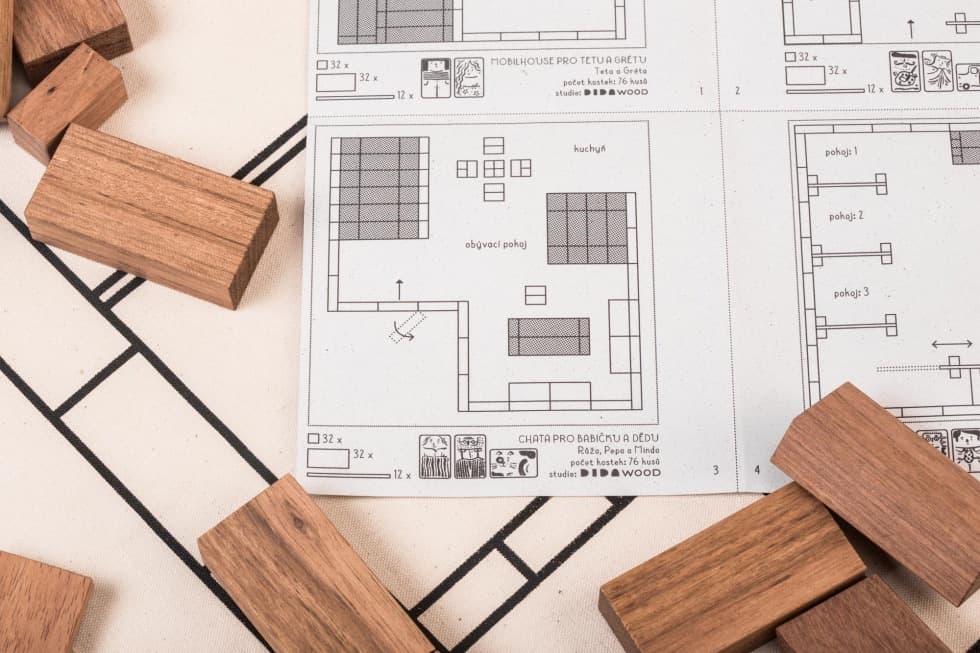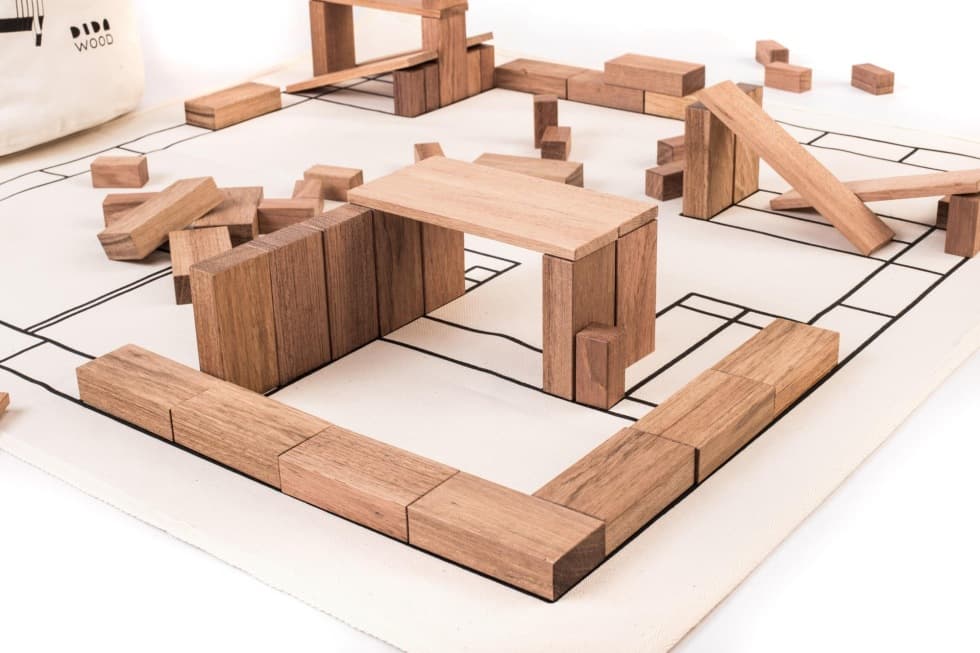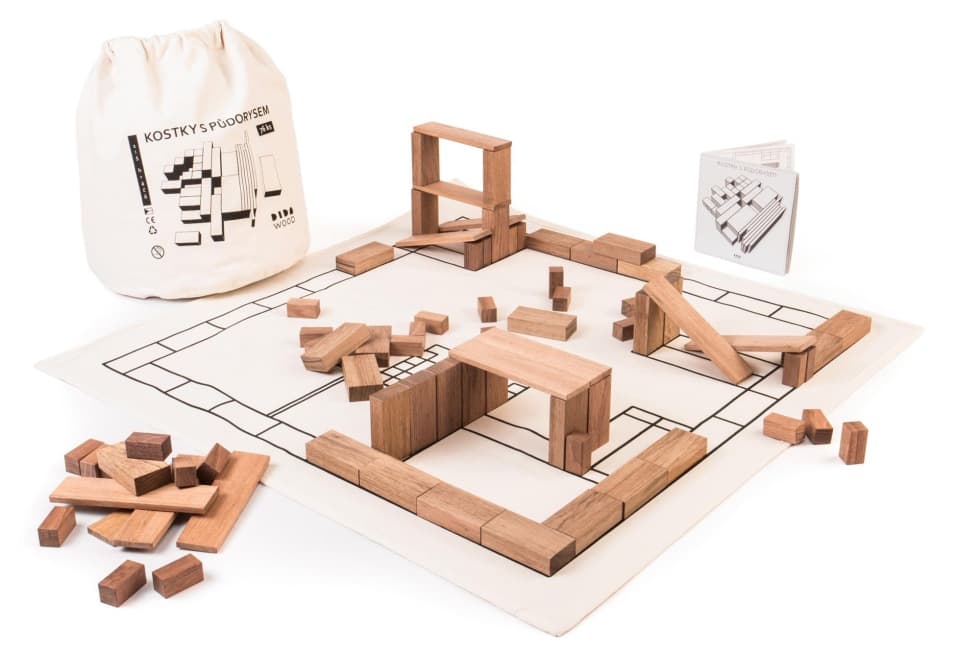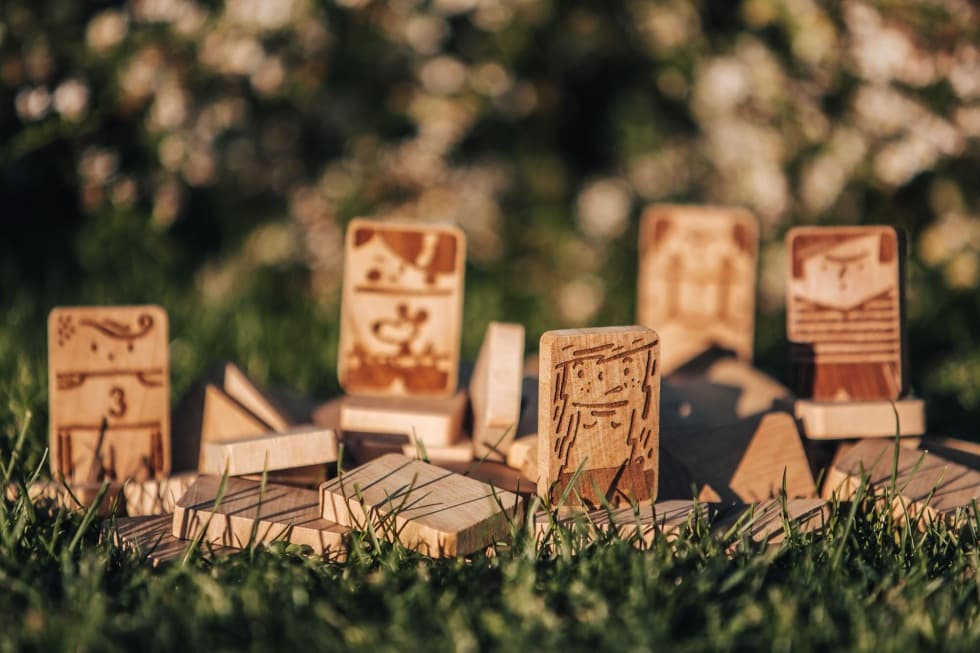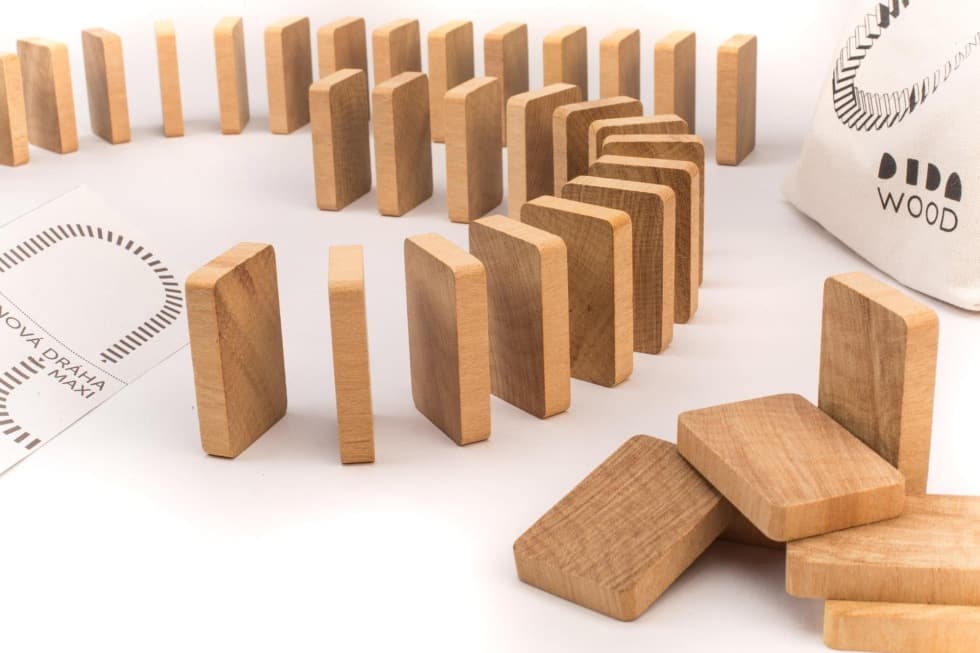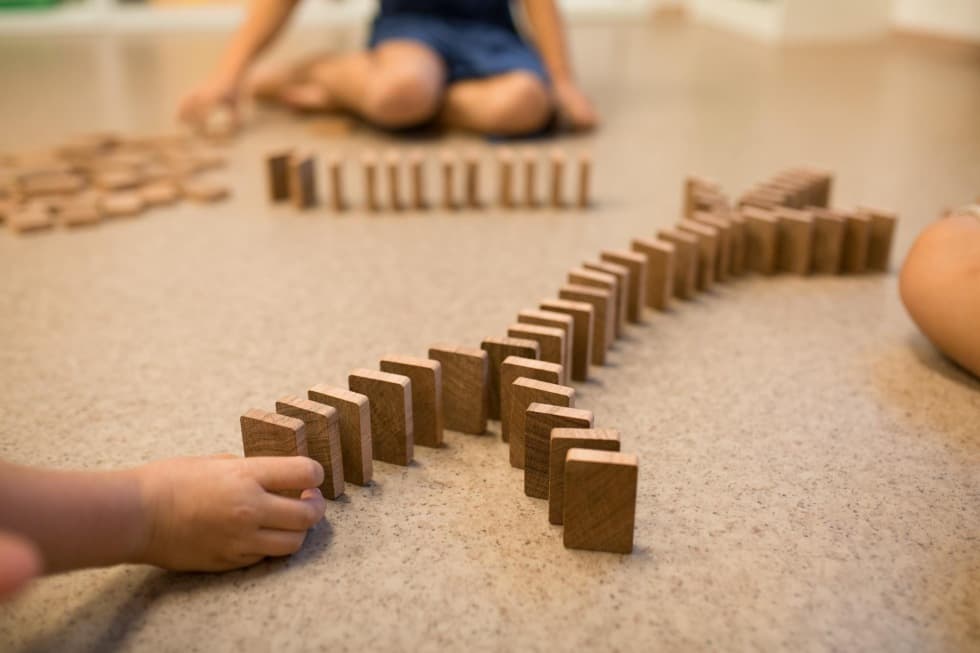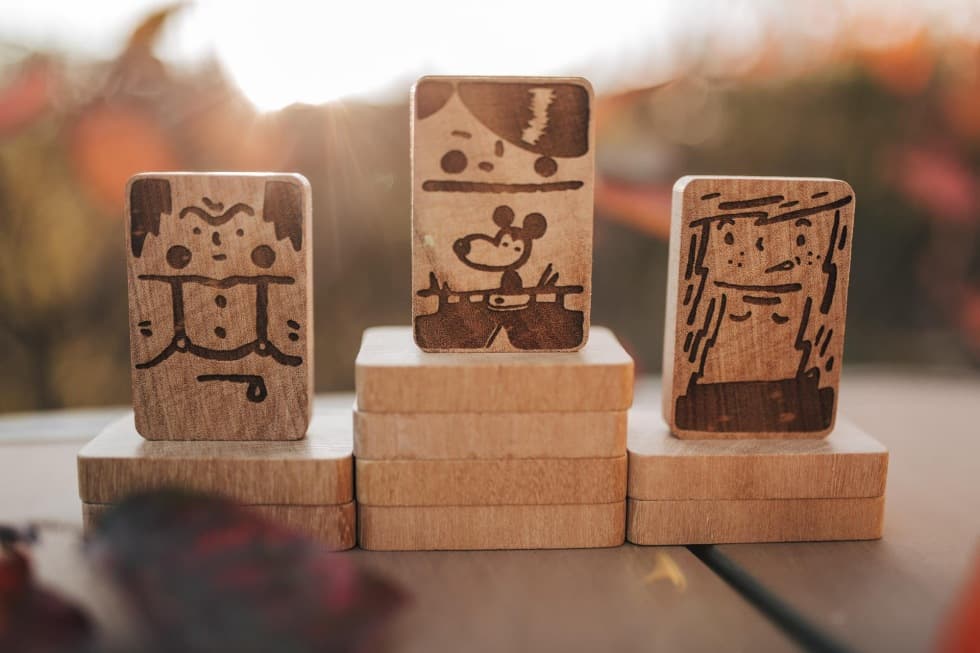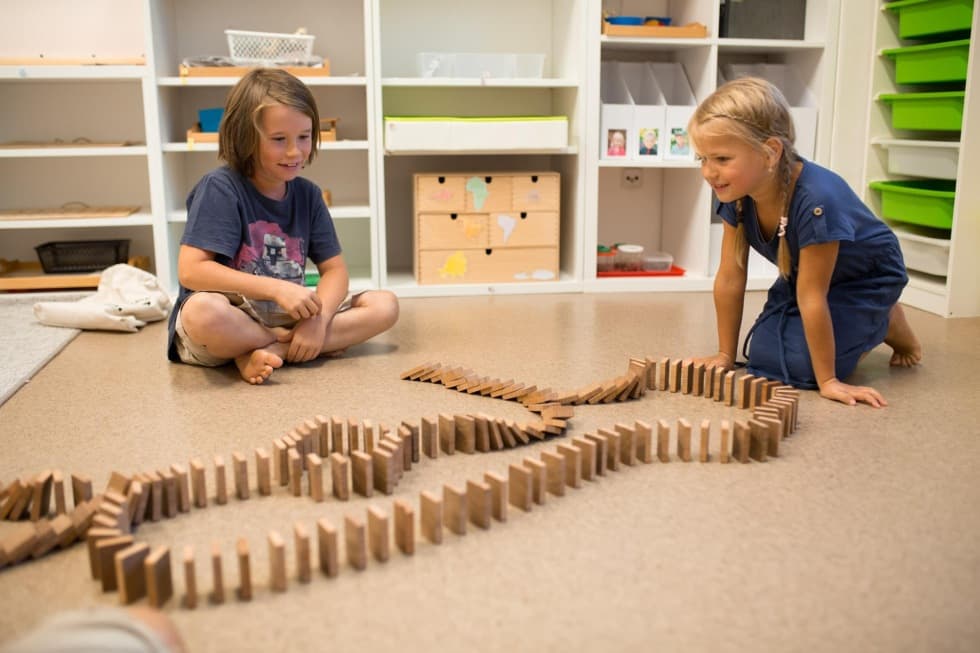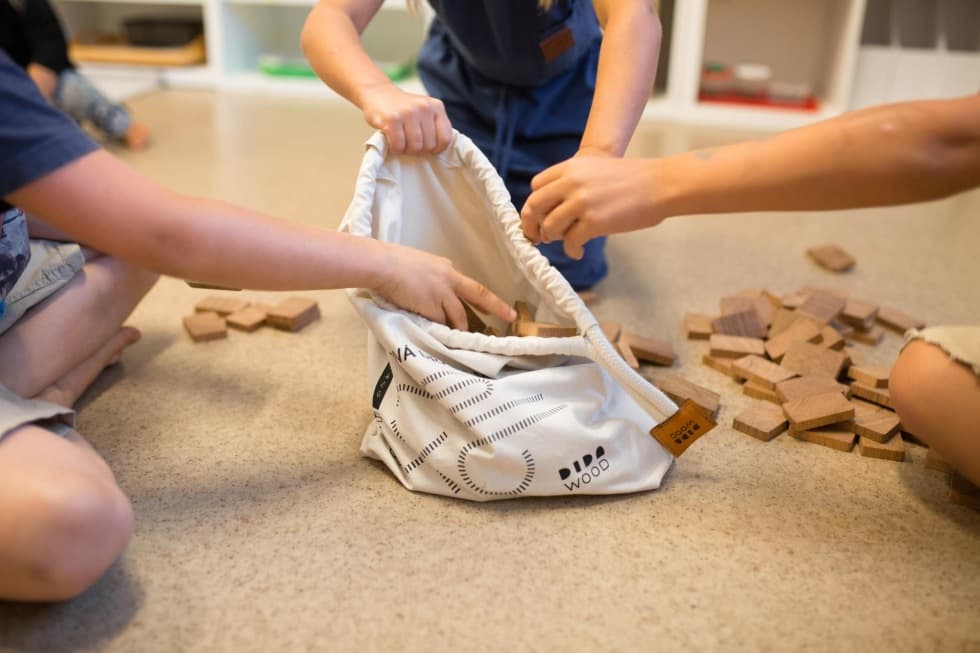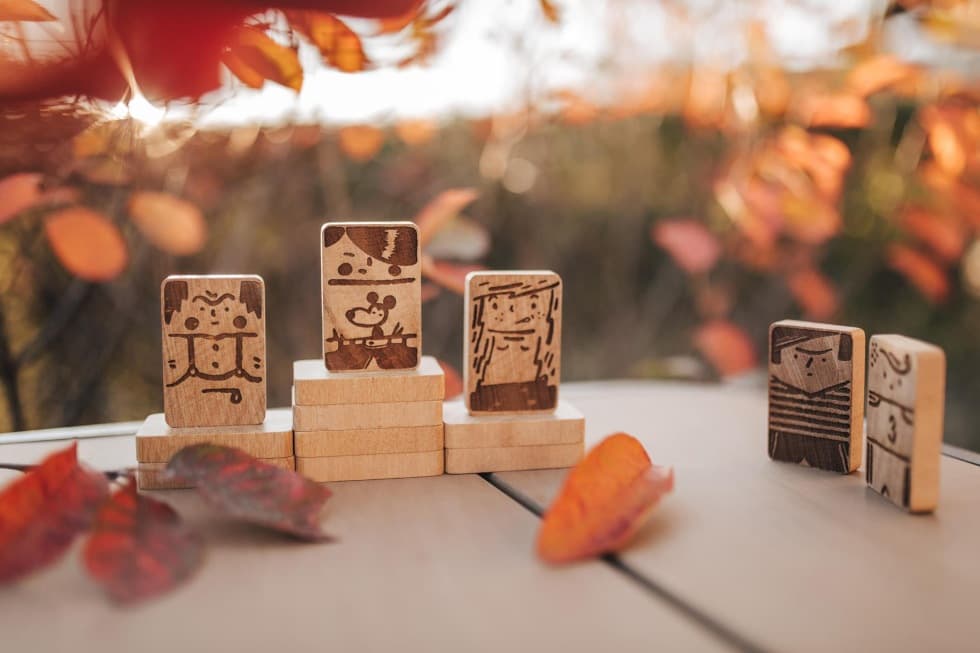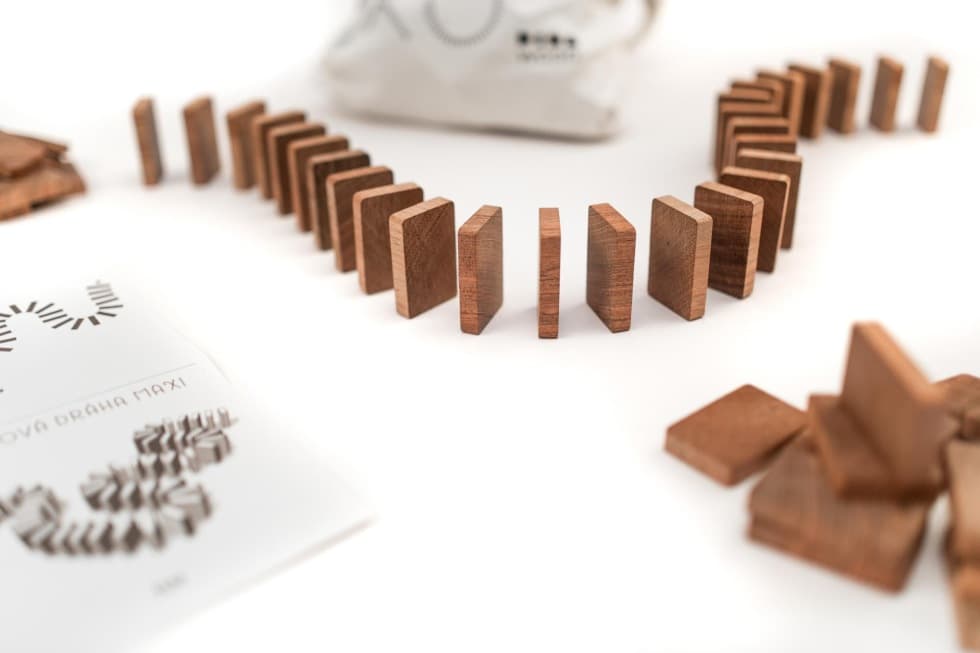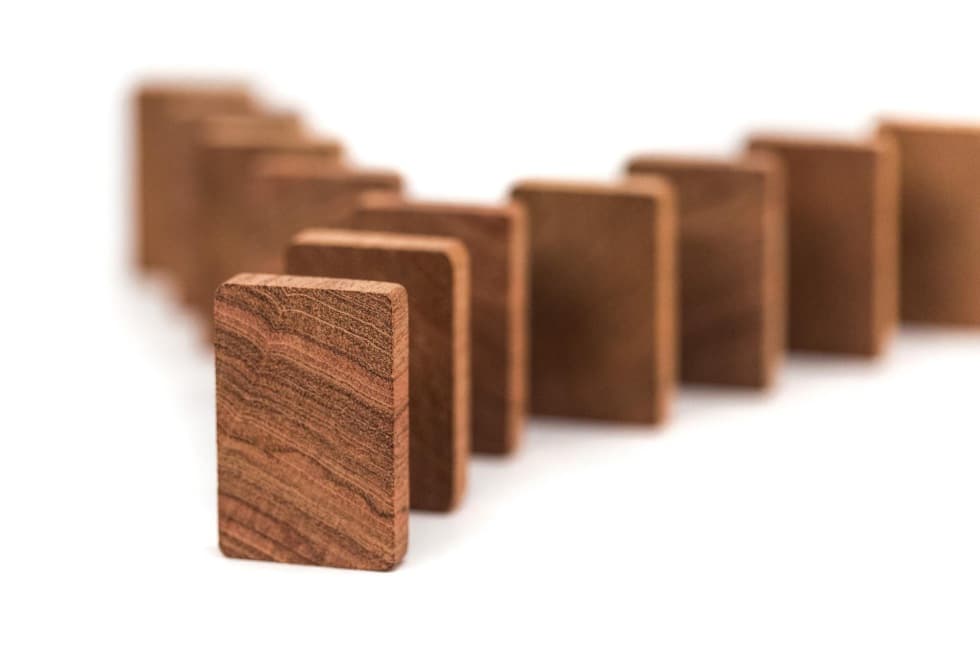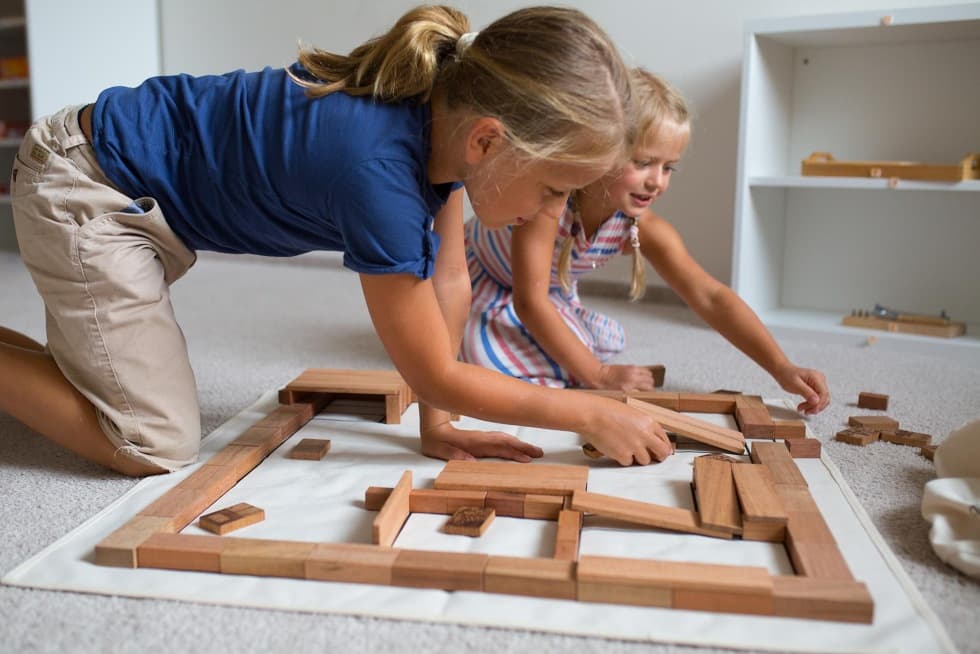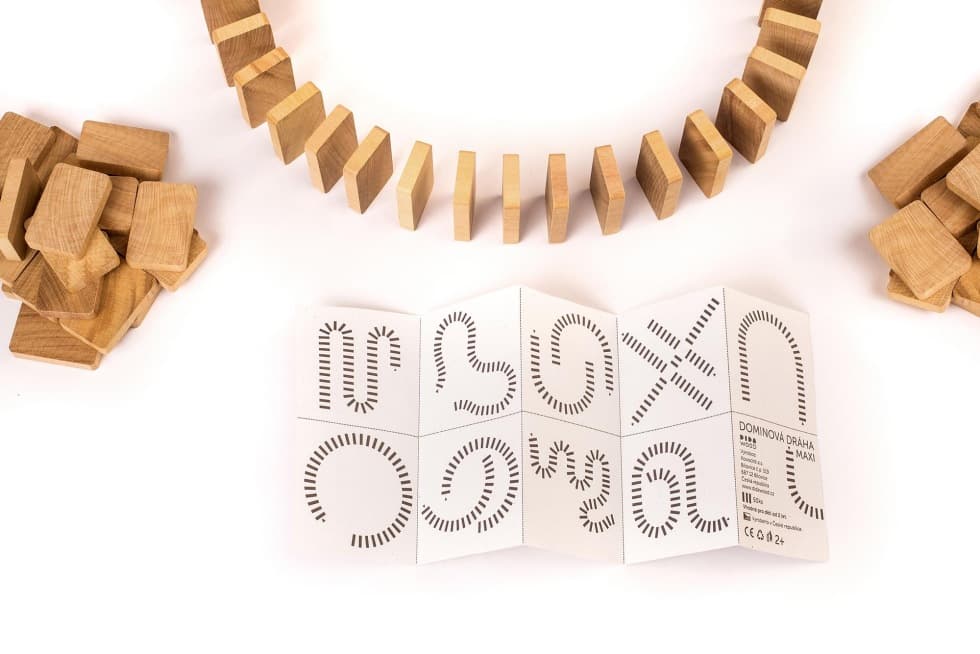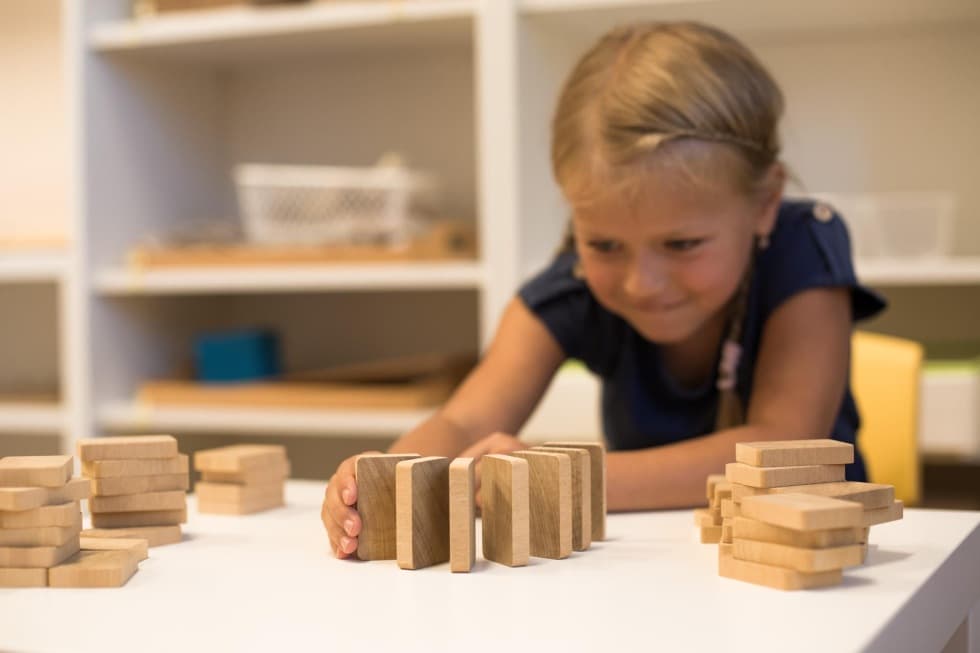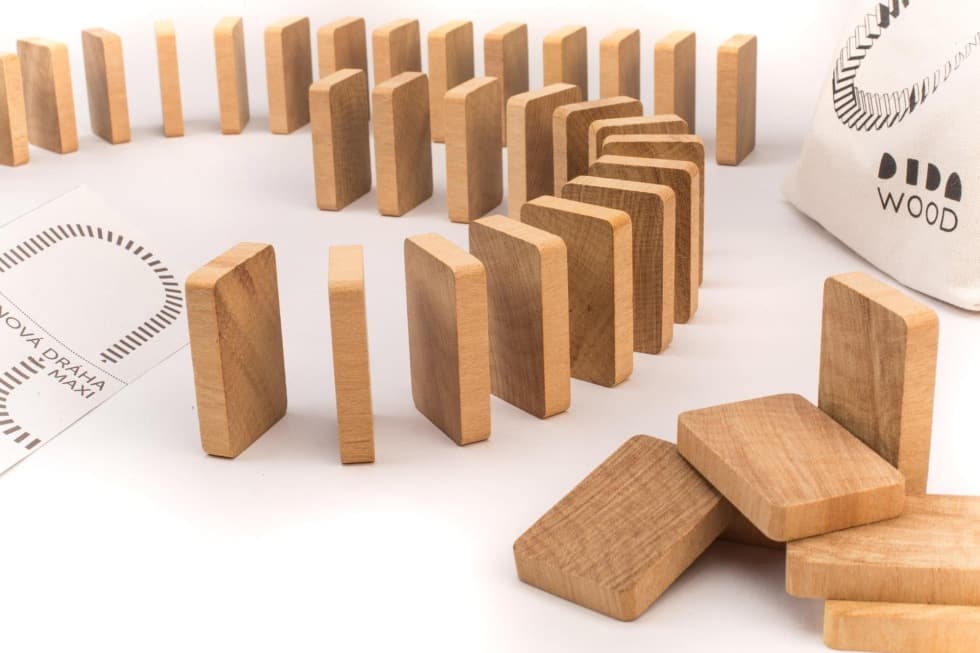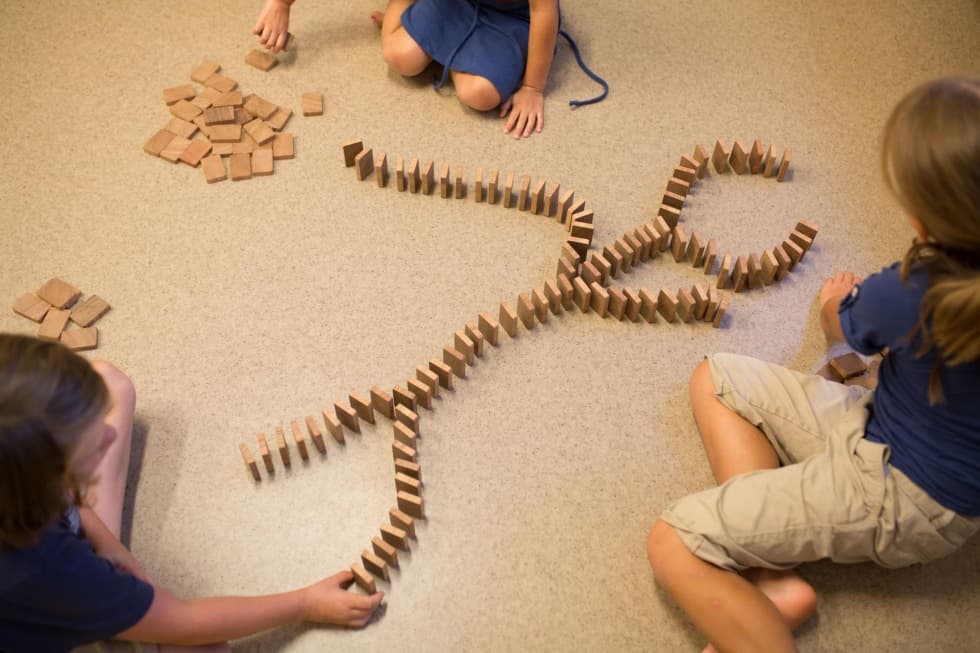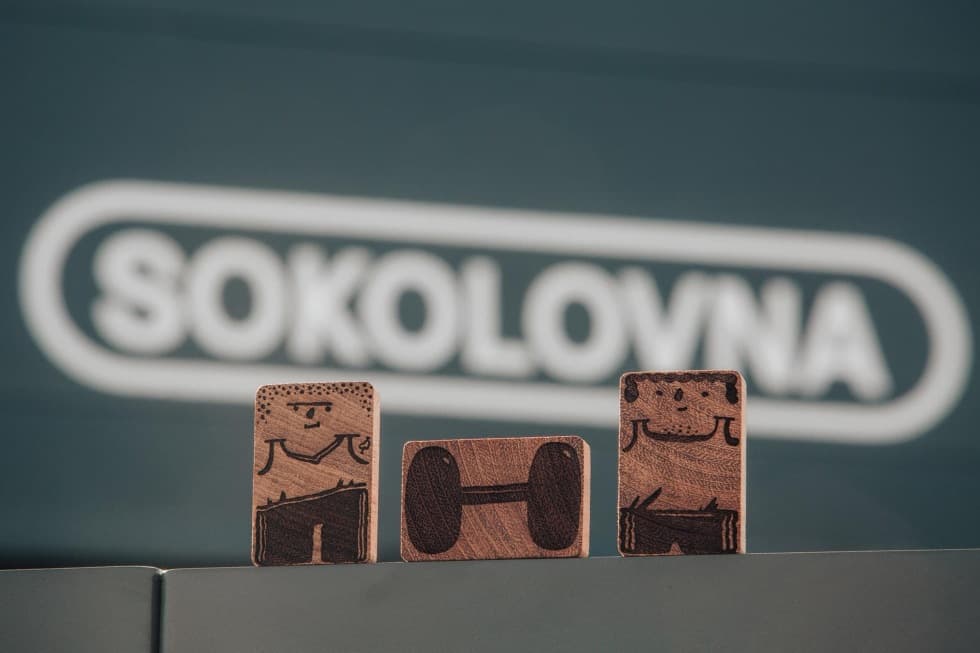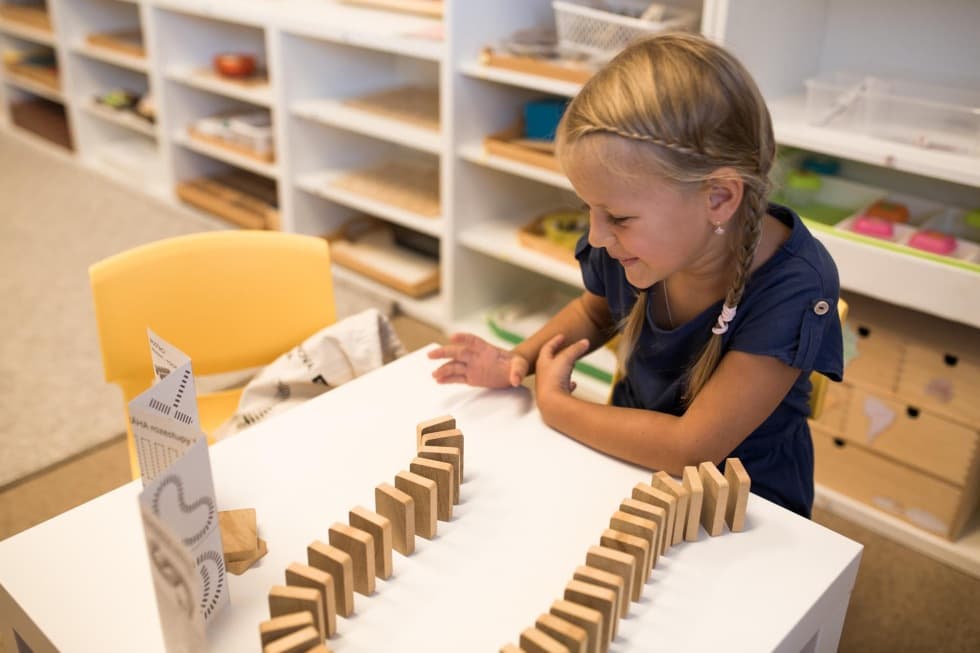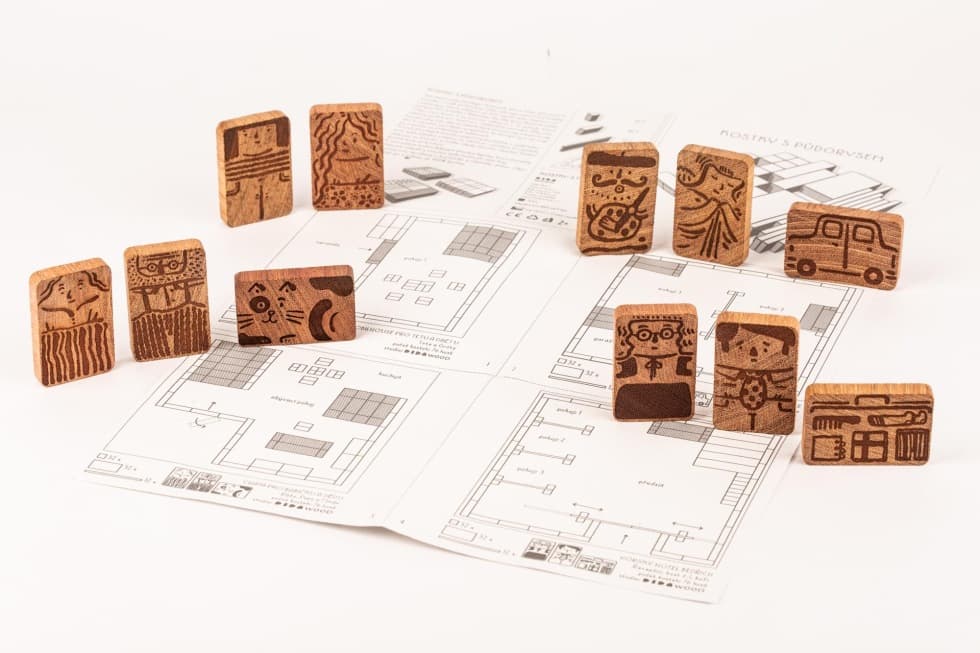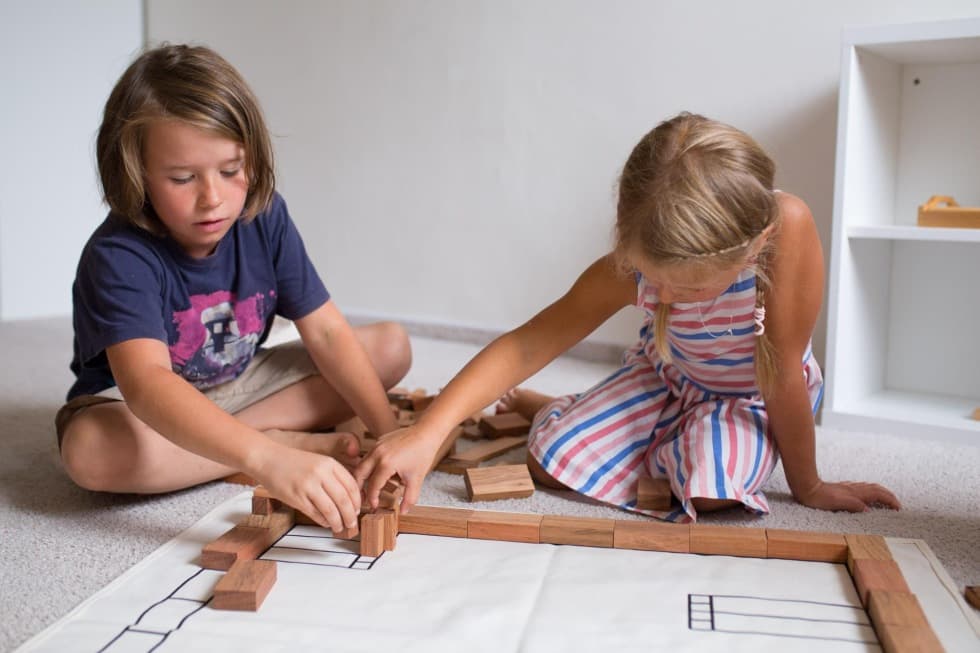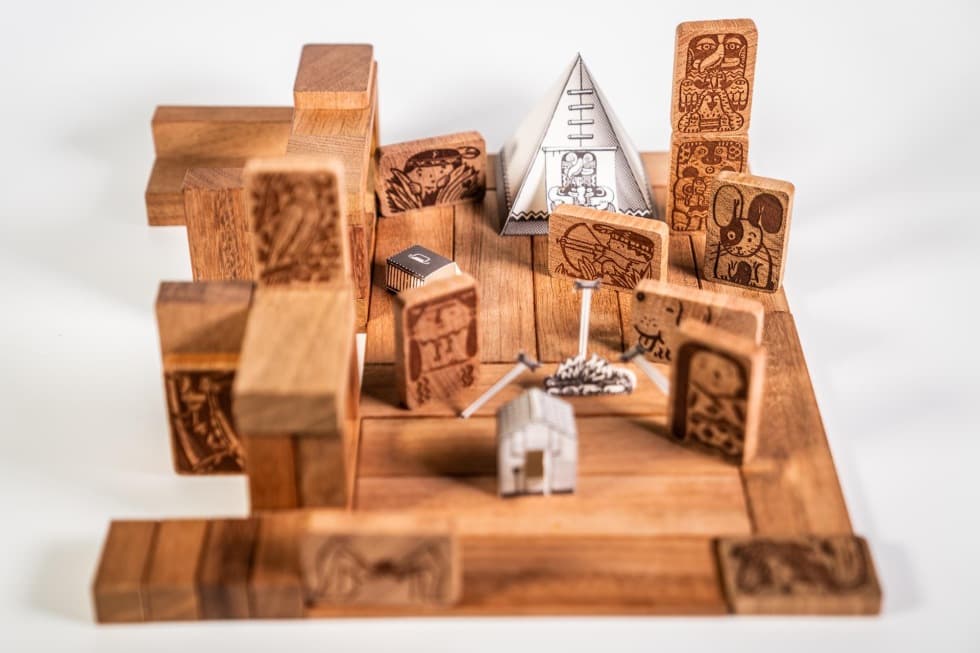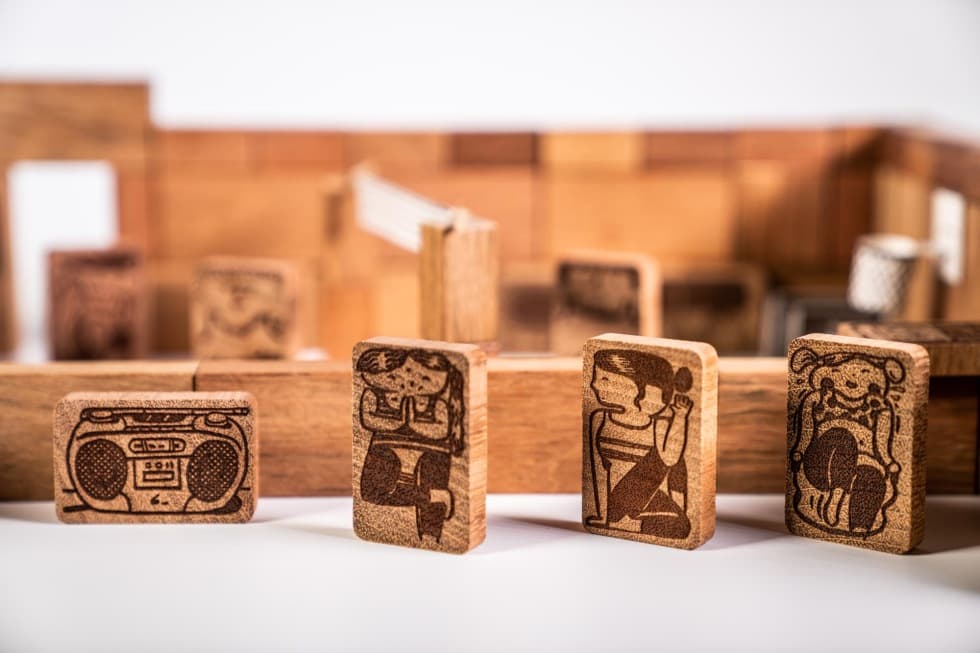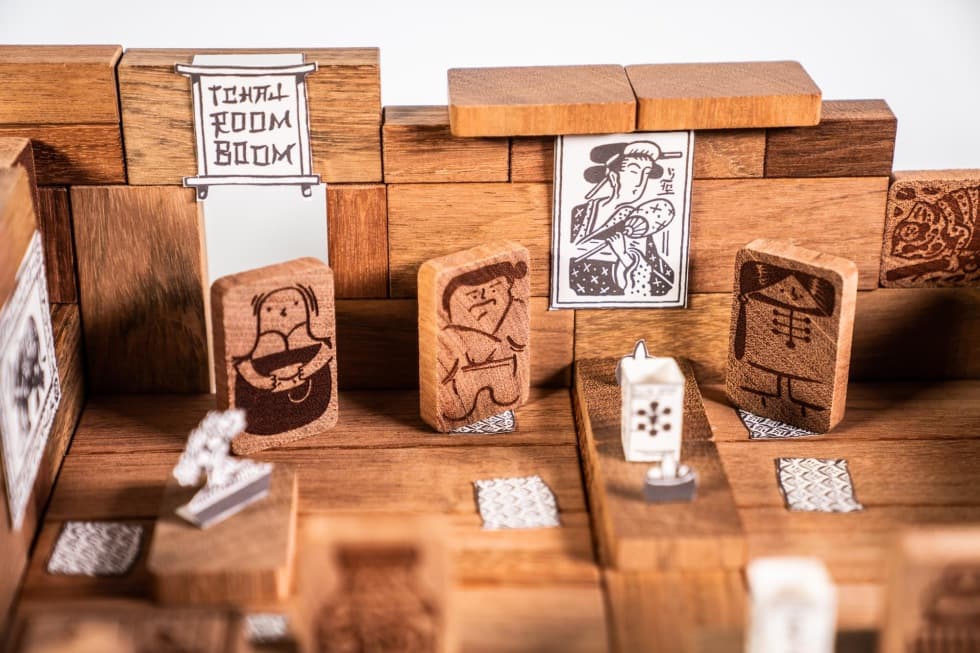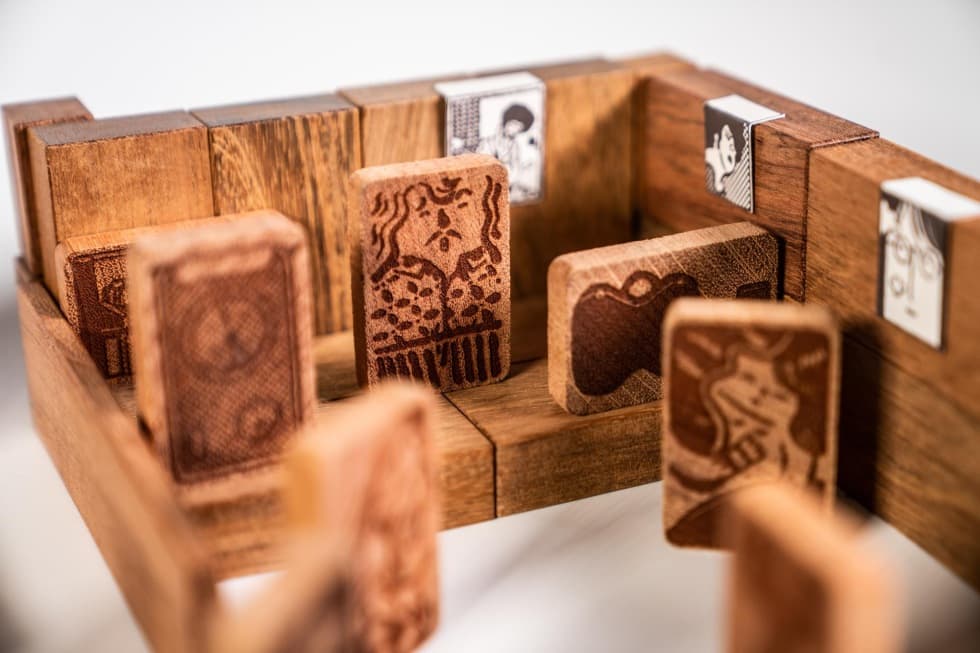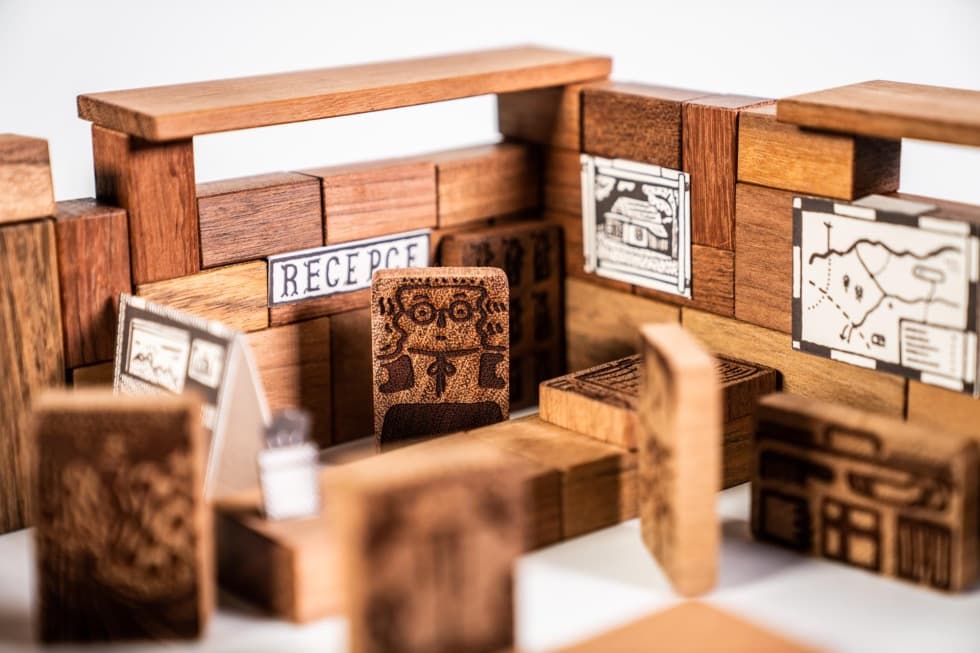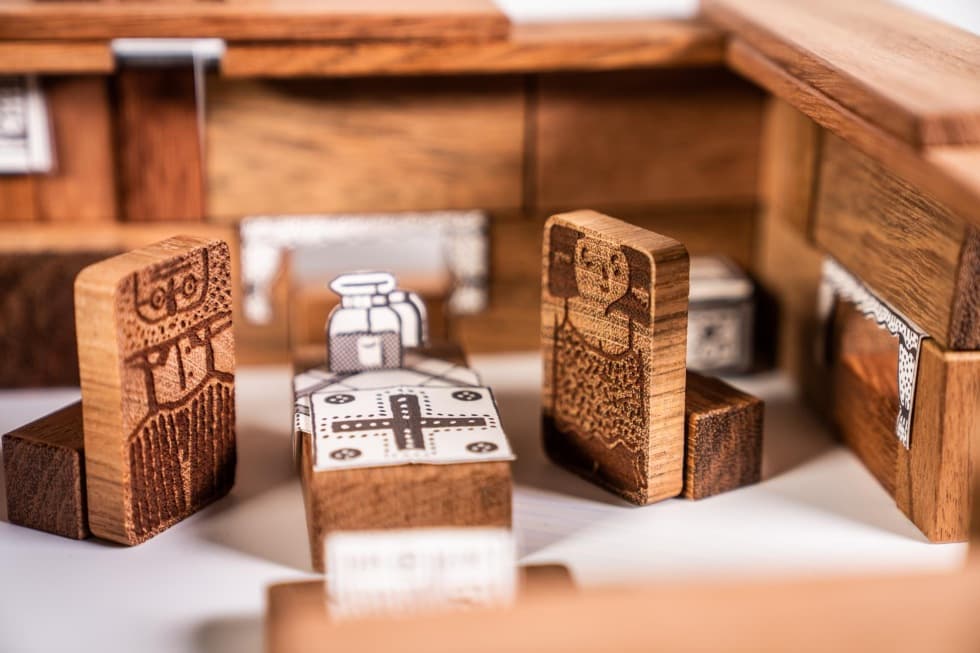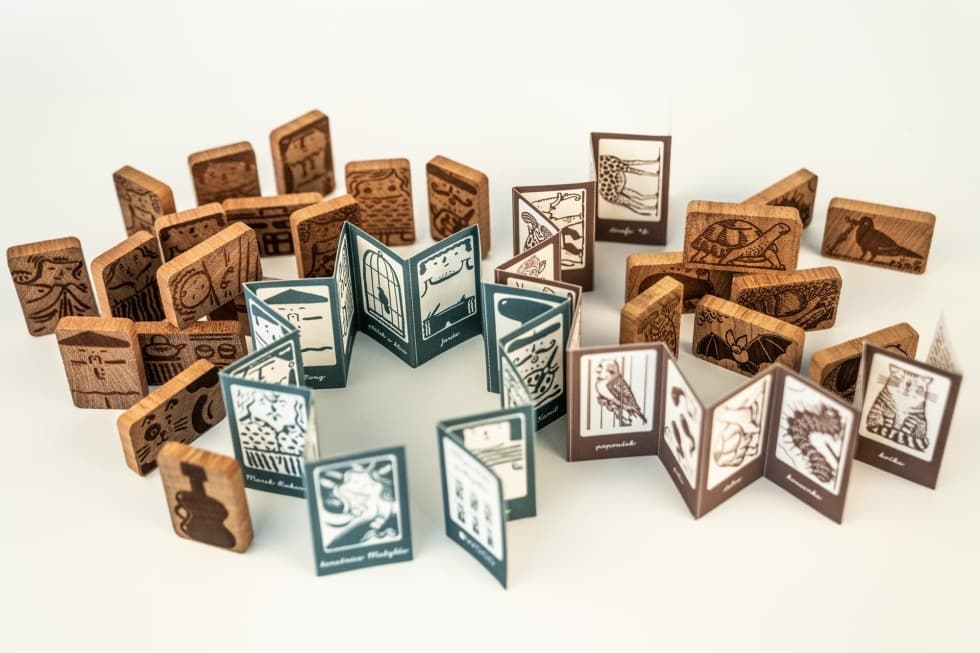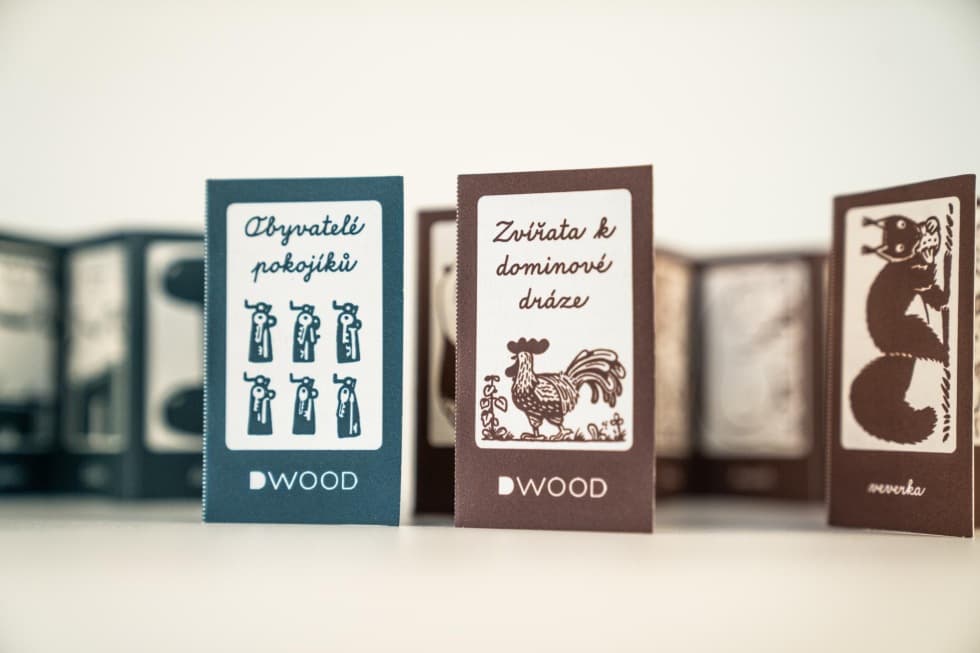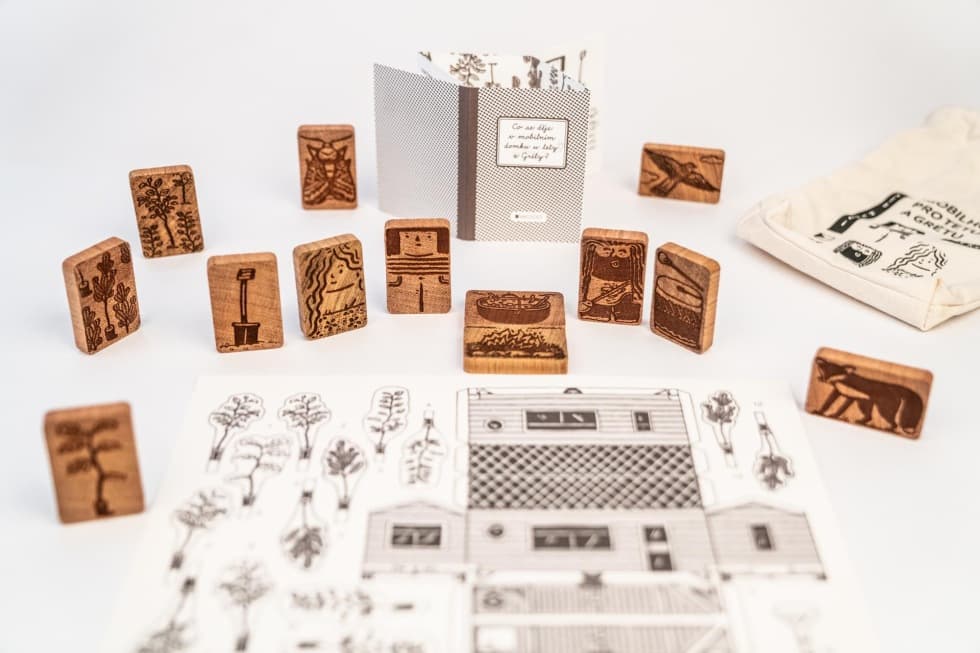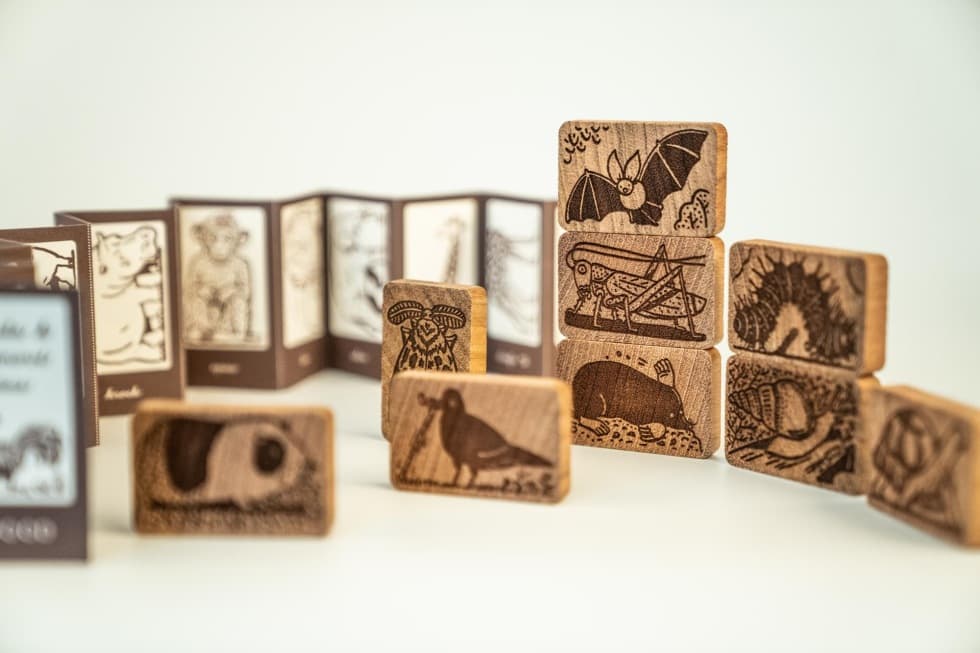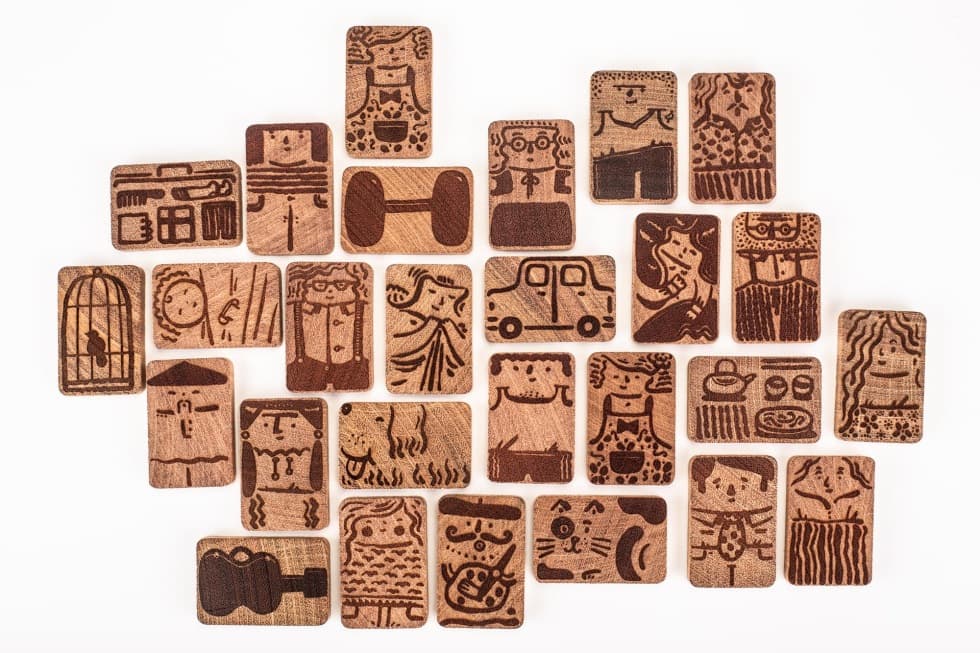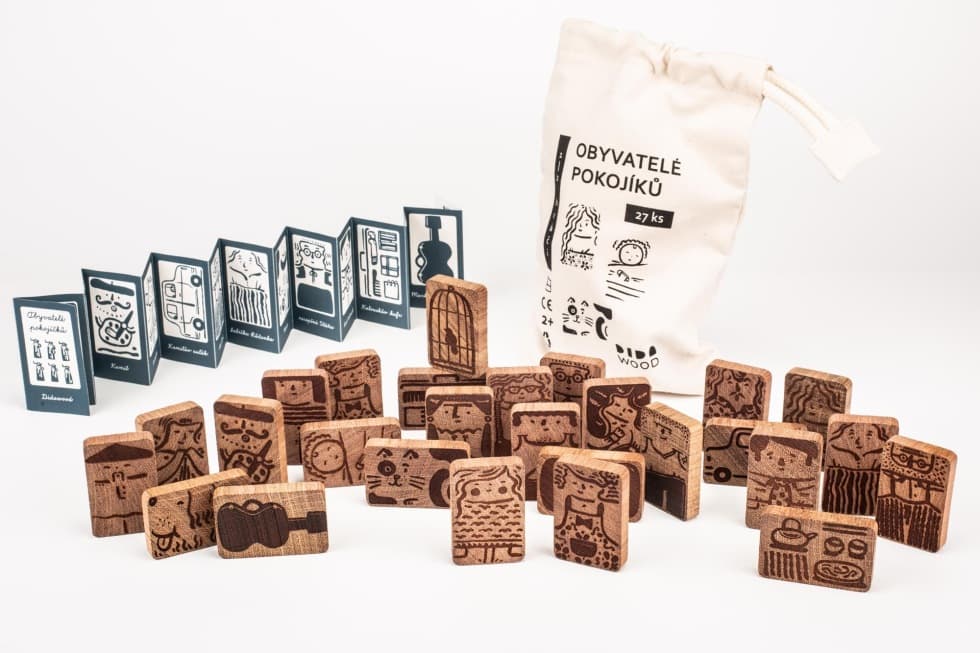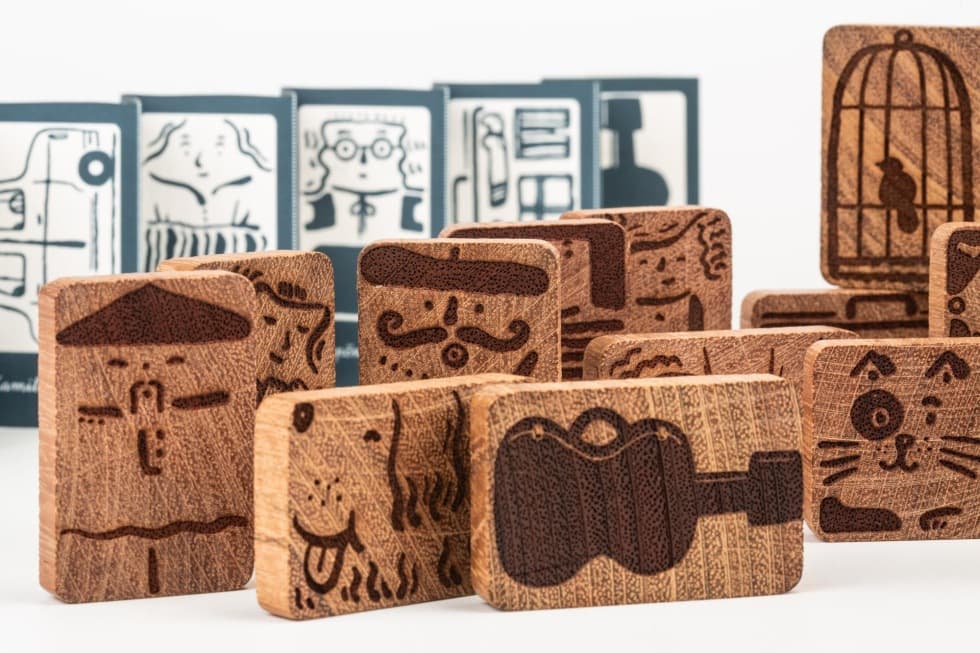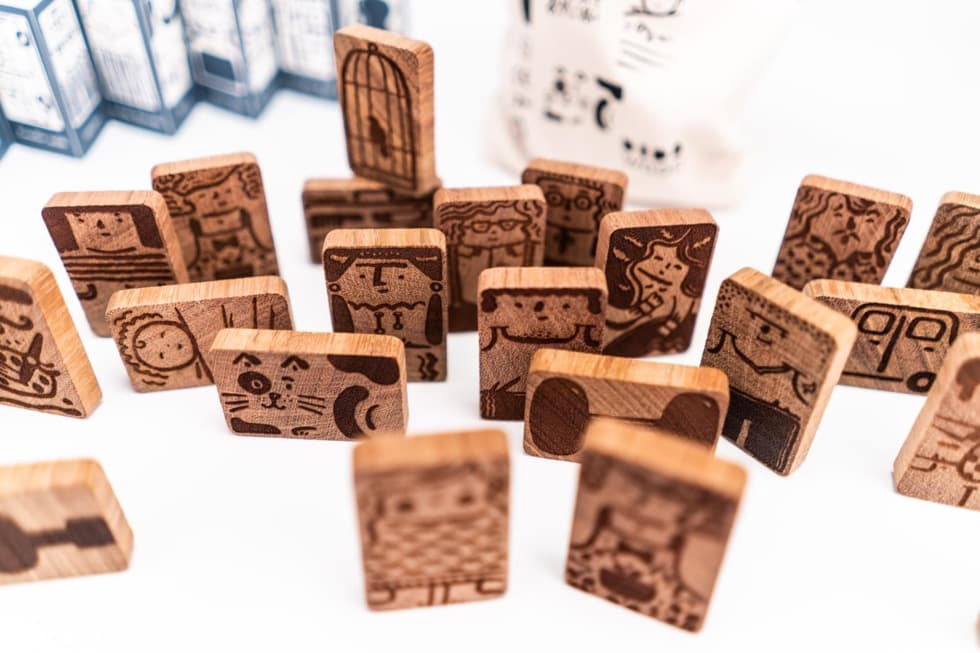 Building little rooms, settling in the characters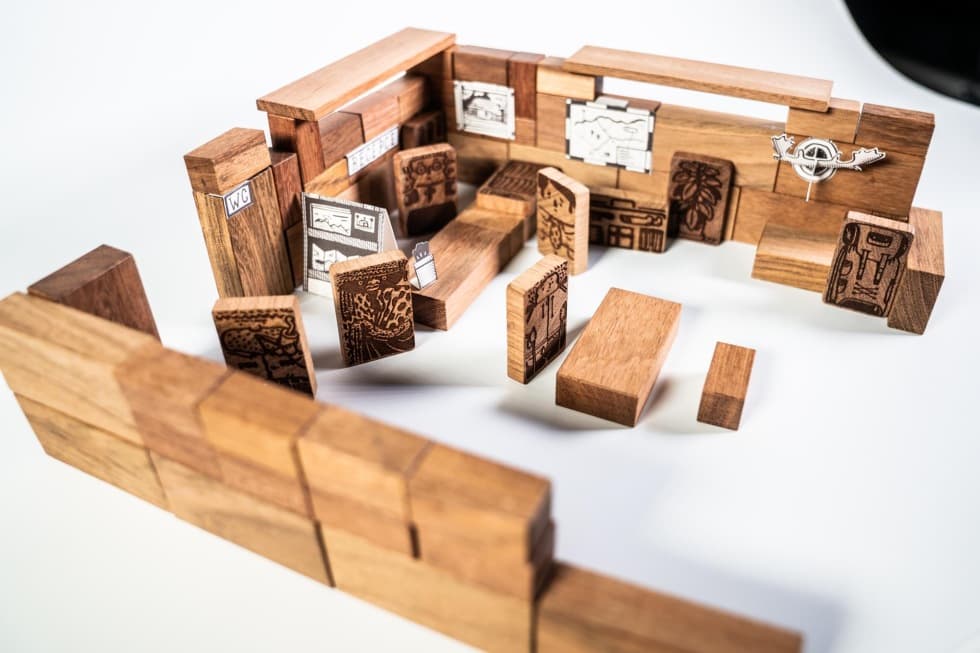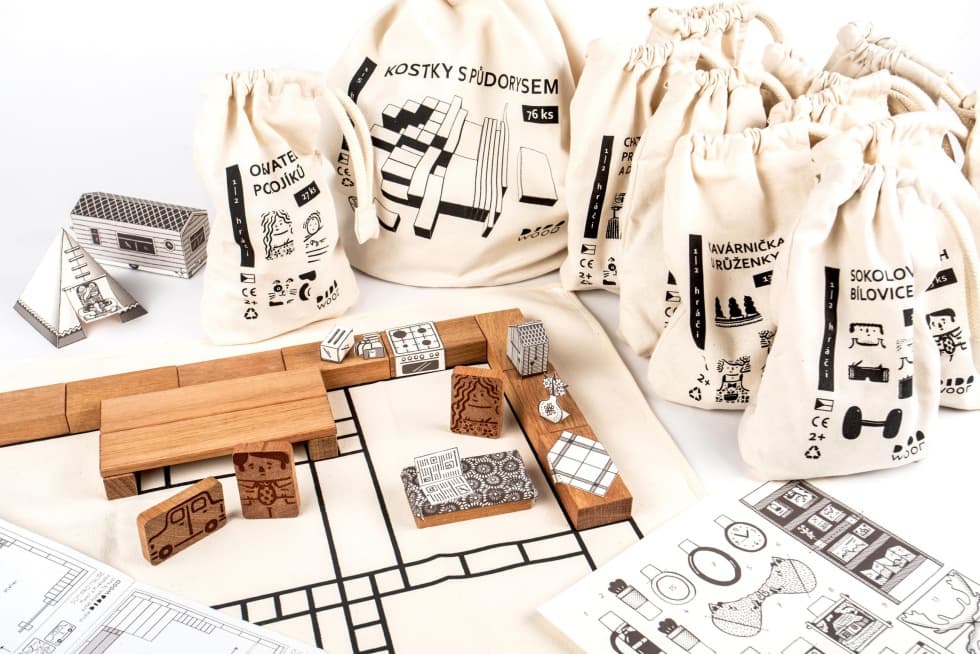 We want our products to create a mix-and-match system. Building blocks and cotton floorplans will help you to build rooms, houses, cafes and cottages. But there is more! Different theme domino sets will make the whole building cosier and create a story that children can develop even further. A total of 130 picture dominoes related to 10 different places can be included in the game.
***Wooden characters linked by the Christmas tradition, place and story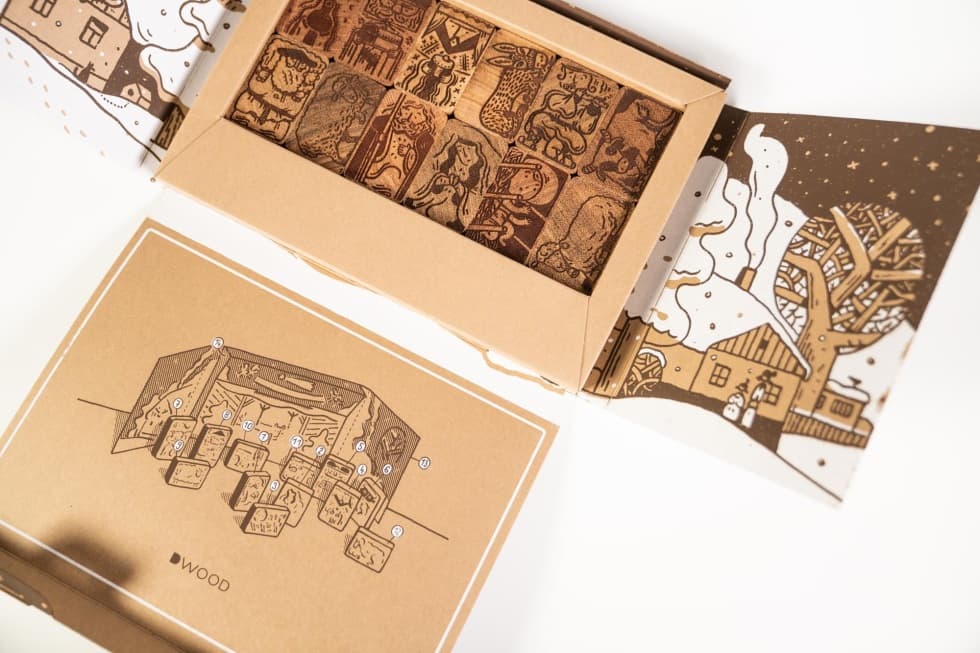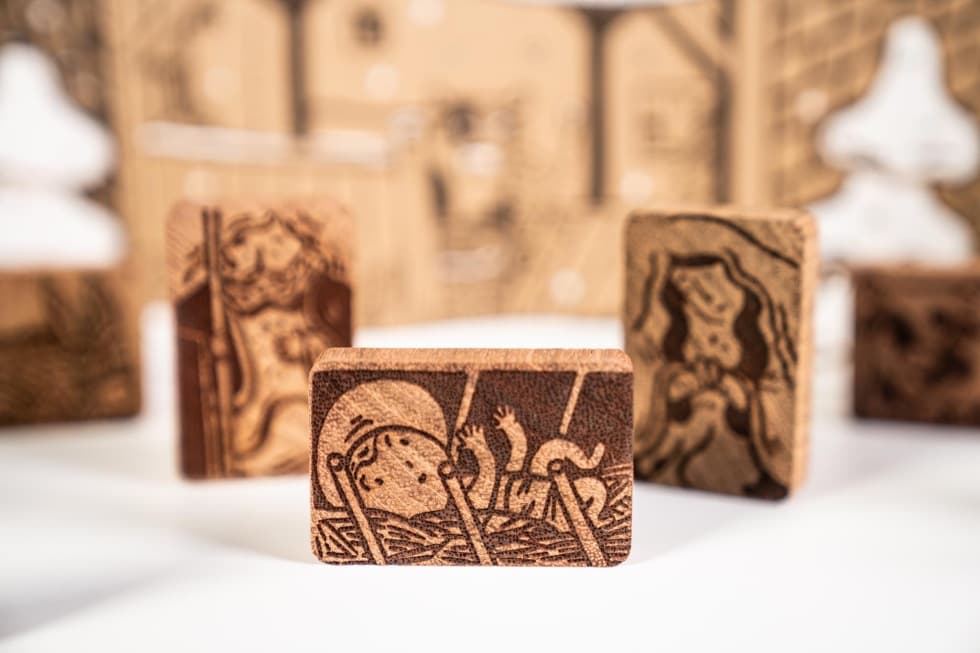 A nativity scene or a manger, in short, a symbolic representation of the biblical birth of Jesus Christ. The nativity scene contains wooden characters tied to the Christmas tradition, place and story. It's packed in a box that easily transforms into a backdrop – isn't it just the perfect gift?.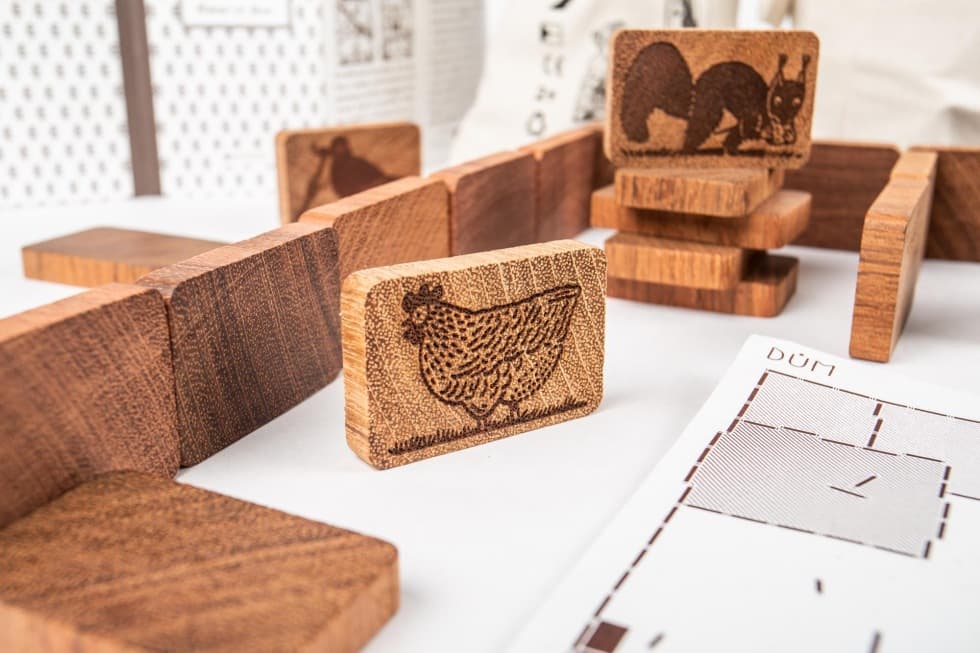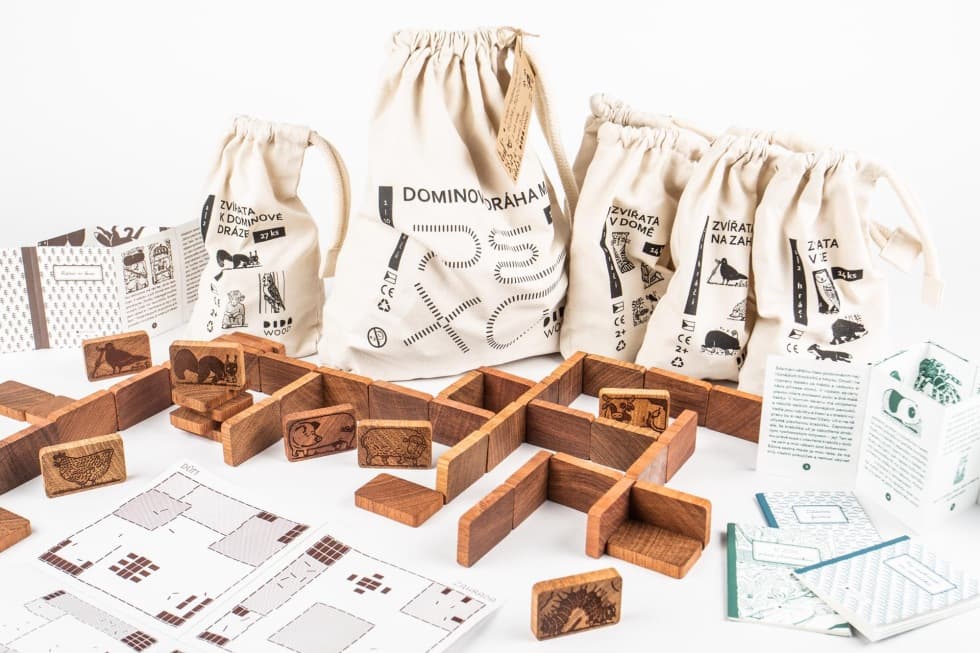 Where do animals live? Our animal themed play sets will answer this question, along with many others. Domino tiles turn into building blocks in children's hands, and the animals on the dominoes come to life with their imagination. A total of 70 picture dominoes from 5 different sets can be included in the gam
Don't expect the old game with dots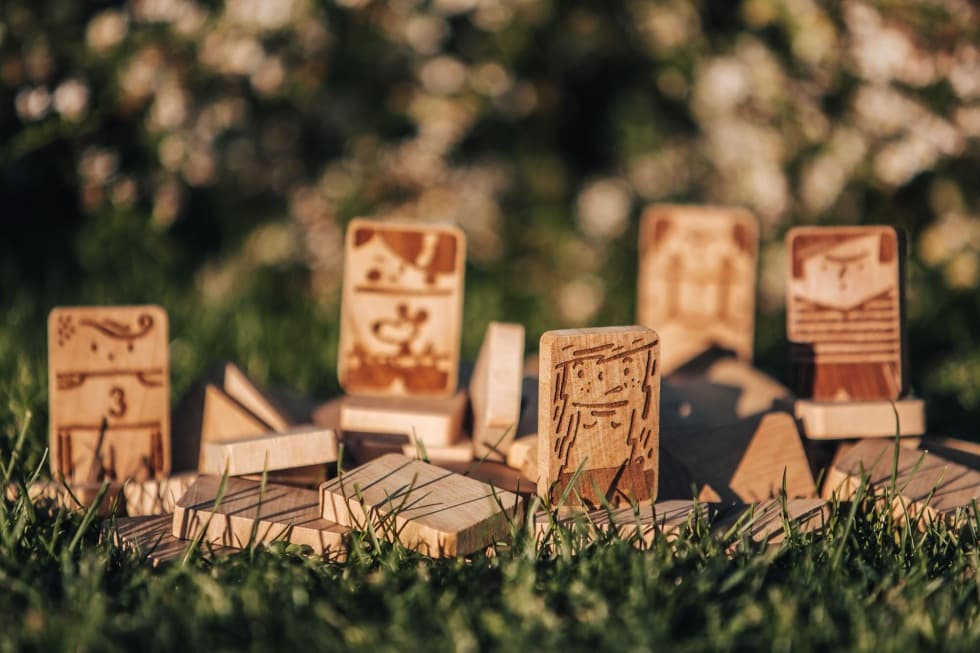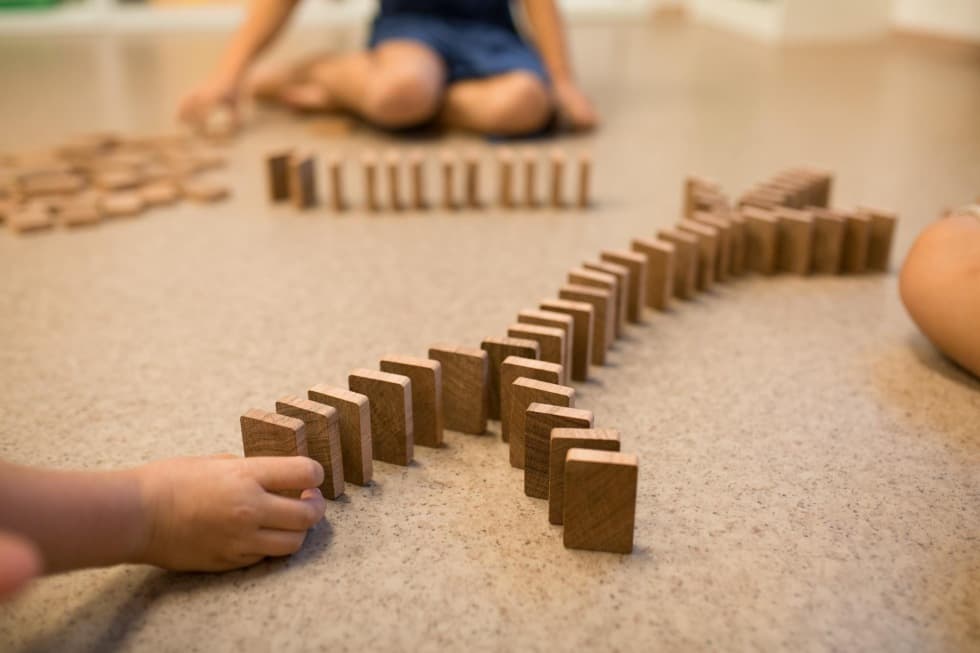 Our domino sets are cool, set the tiles up and topple them down, and combine different sets at your will. You can build houses and shelters for animals, or even draw on blank tiles..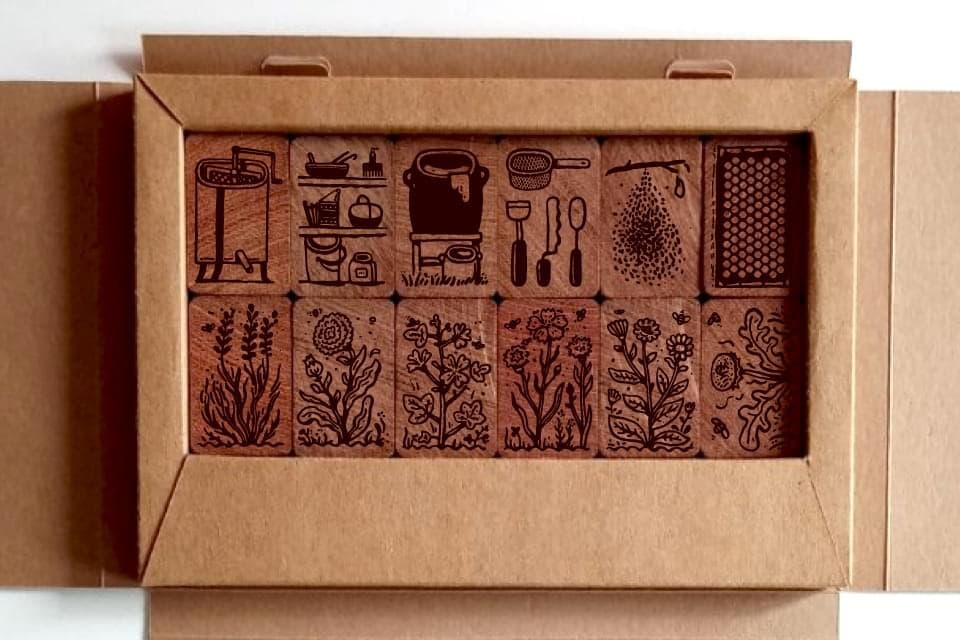 EDU domino
Introduce the world of bees, herbs, and animals to the youngest children. The box comes with didactic cards that will guide your little explorer step by step.
Coming soon.