Master Architects Game Set
Master Architects Game Set is our flagship. In fact, it's a whole set of games. Do you fancy becoming an architect? Our products are compatible, so that you can combine different sets together. Start building from our blocks, combine your creations and connect stories. The building blocks with a floor plan will allow you to build rooms, houses, cafés and cottages. Our themed Domino sets then make the whole town cozy and help children to create a story to their liking. There are 130 picture domino tiles and 10 story rooms available for the game.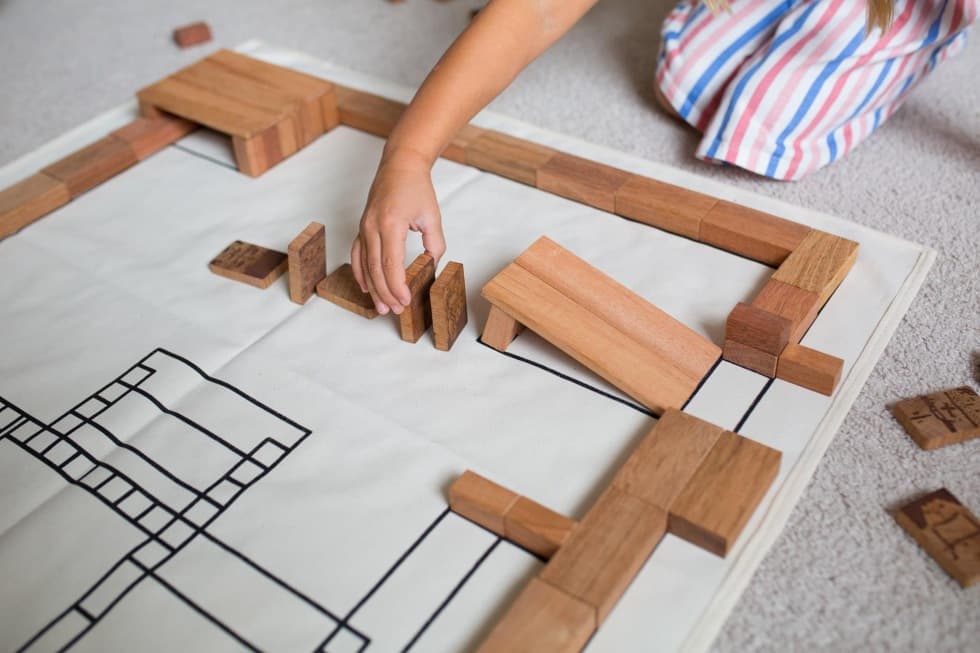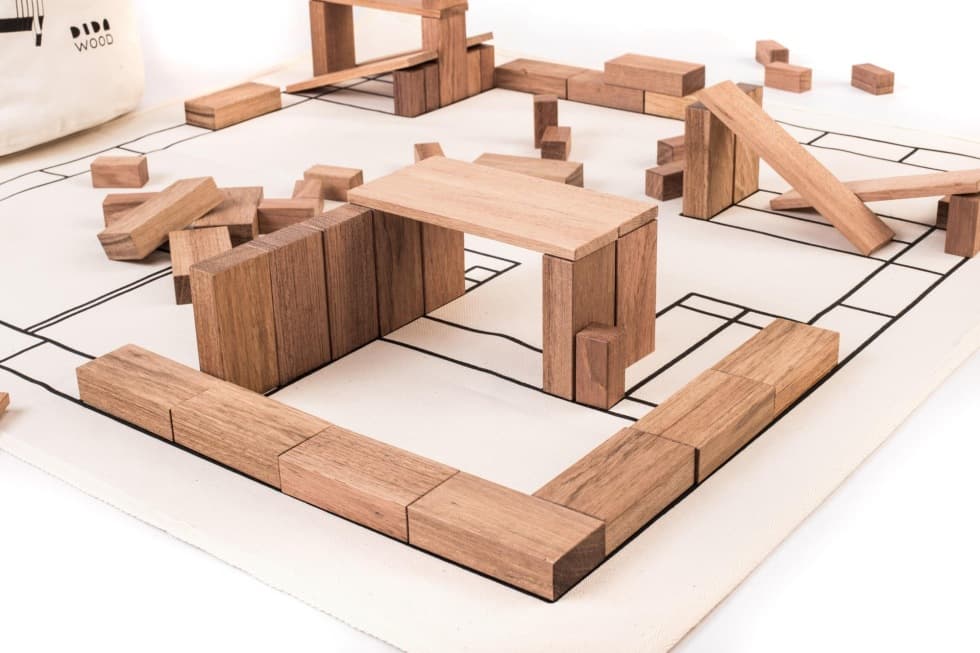 Construction is the first step, and since building rooms is not easy, we've decided to lend a hand and created a cotton floor plan for kids to use. The other side of the mat is blank and children can use it when creating one of the patterns in the instruction book. The design of the building blocks allows them to connect to each other so that it's easy for kids to make their creations.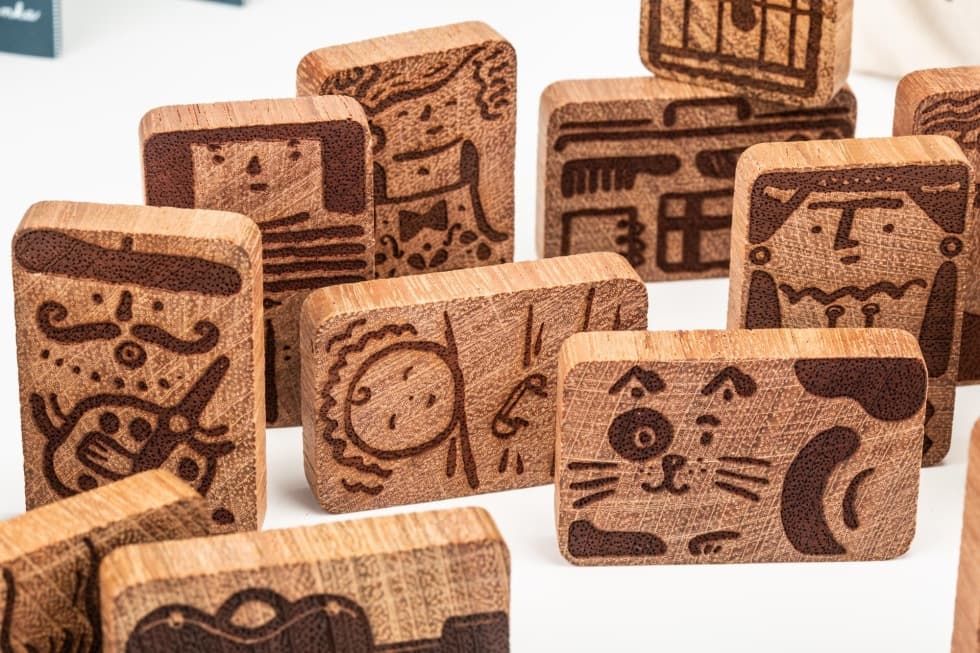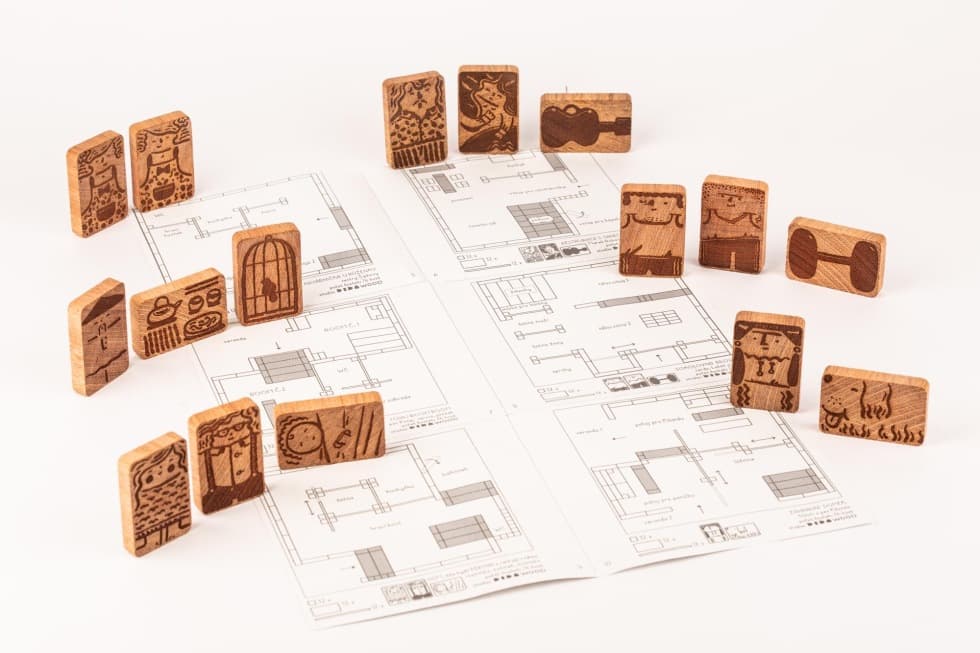 Furnishing the rooms is the next step. Young and old architects alike can let their imagination run wild, so that the toy characters check in at a mountain hotel, go to a gym or relax in a café.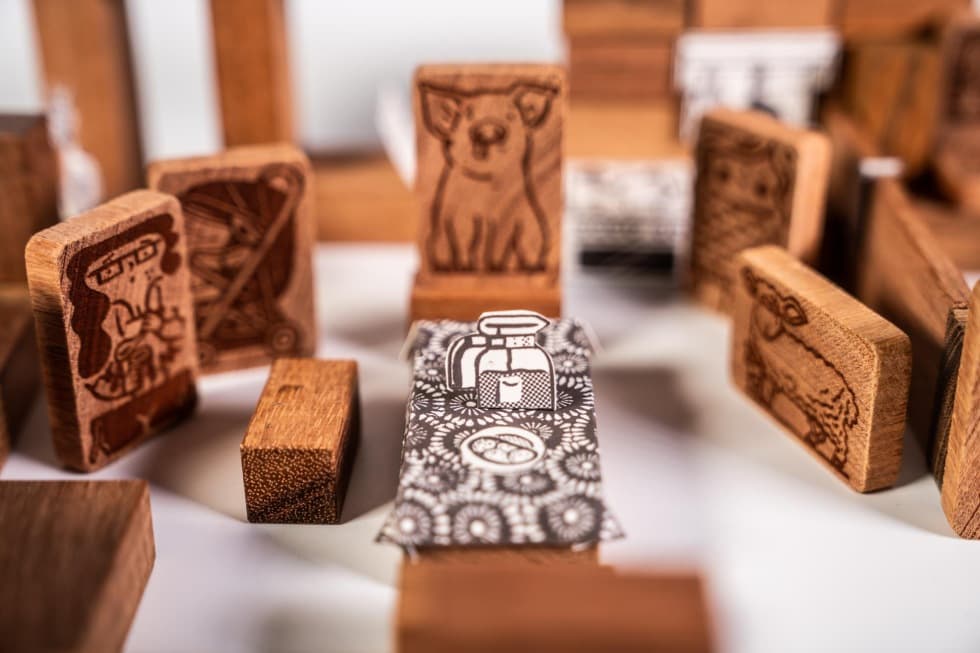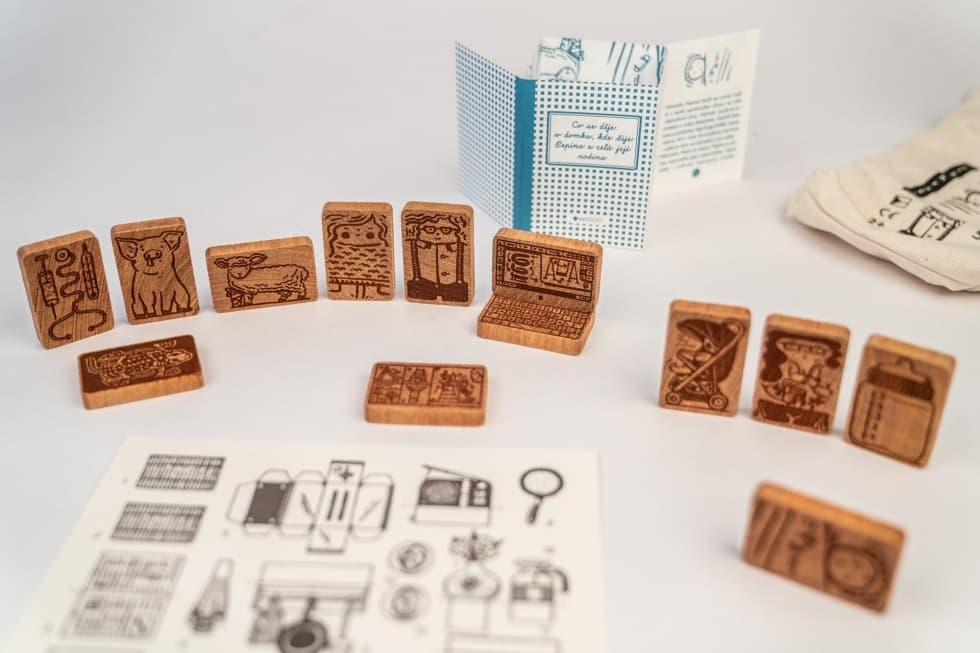 It's great to have the toy characters. And it's even better to have a story. That's why we created one for each of the 10 rooms and gave each character a unique personality. There are 13 toy characters living in the rooms. Children will love them all