Maxi domino set in a small bag
Designed by Monika Lacková, graphic design created in collaboration with UUtěrky.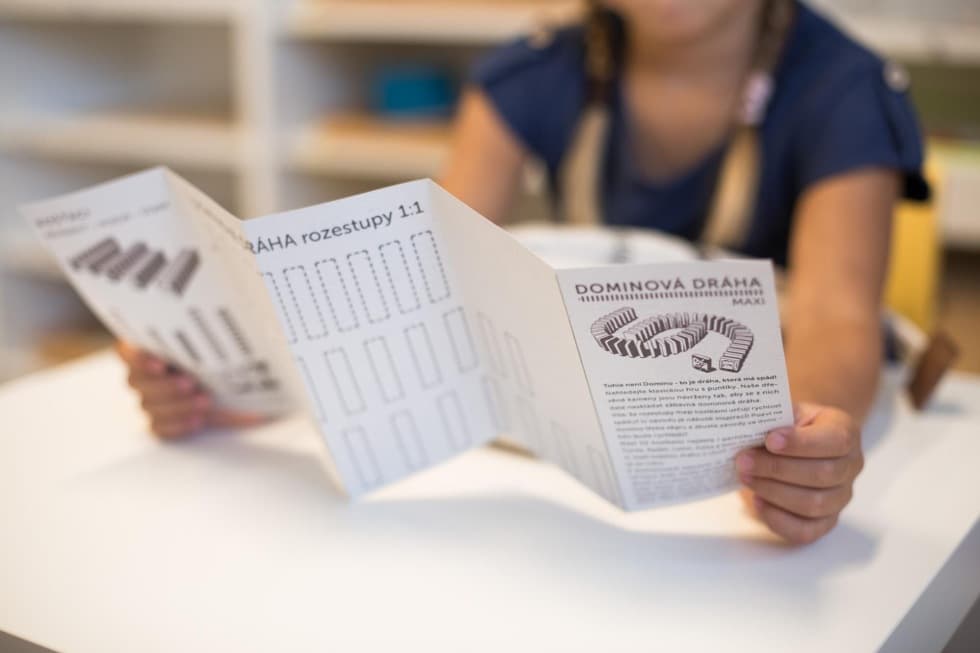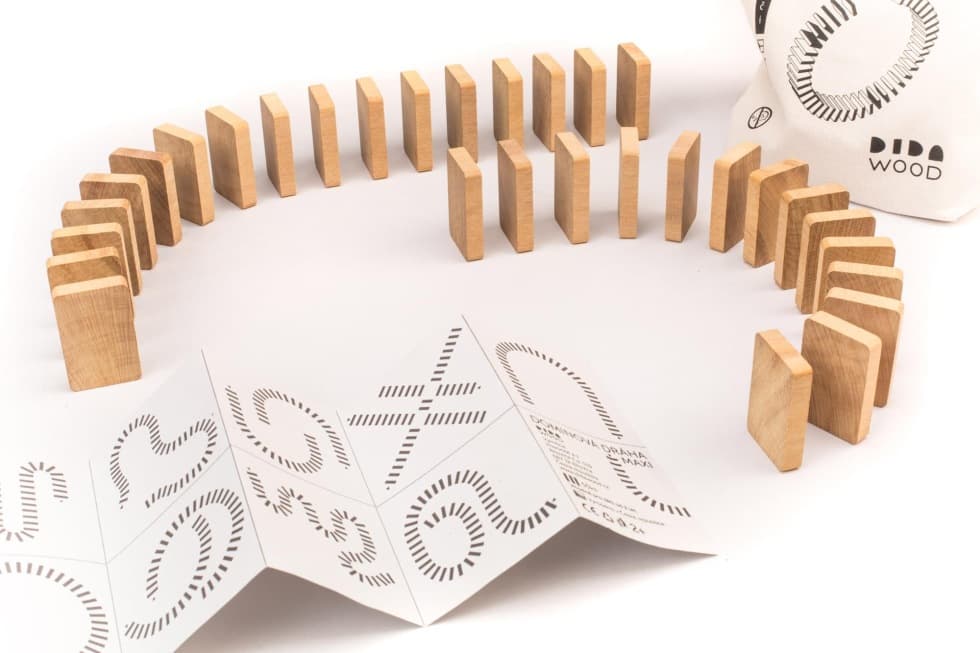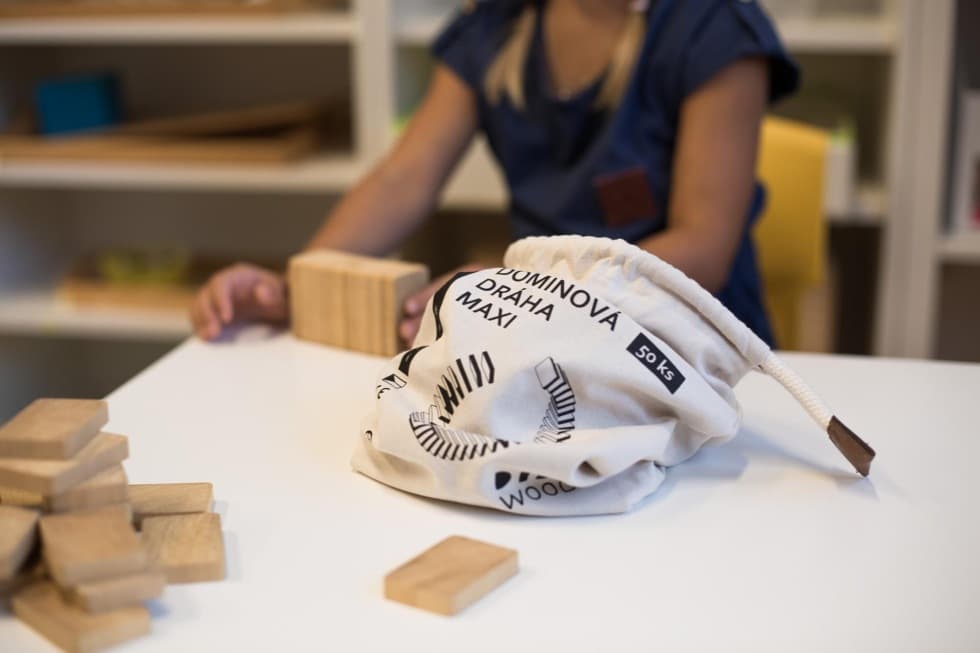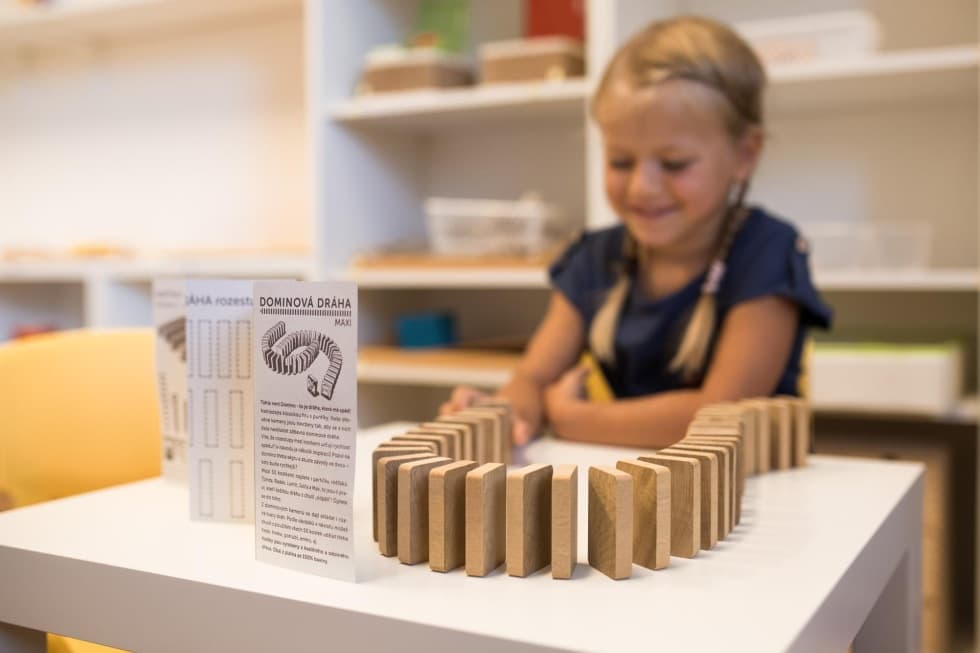 Do not look for the standard tiles with dots. Use these wooden tiles to set up domino lines instead.
Straight, or curvy, choose a shape you like, or get inspired by one of the patterns in the instructions. Use all 50 tiles to build a snake, a snail, or a pipe.
Our dominoes can fall really fast! Did you know that the distance between domino tiles affects how fast the line falls? Get inspired by our 9 patterns. Challenge you sister, or compete with your friends. Who is going to win?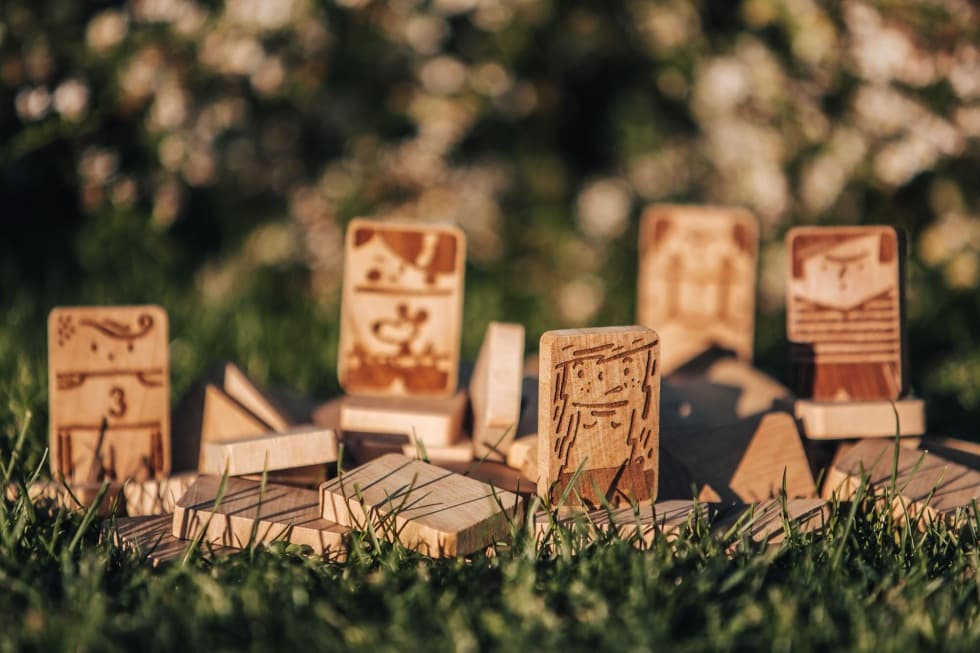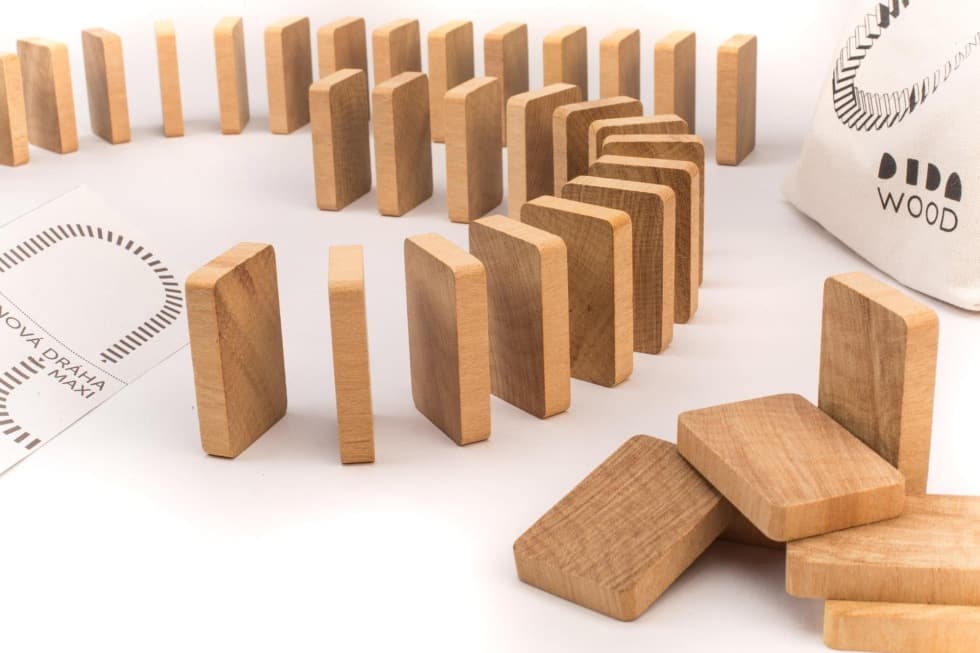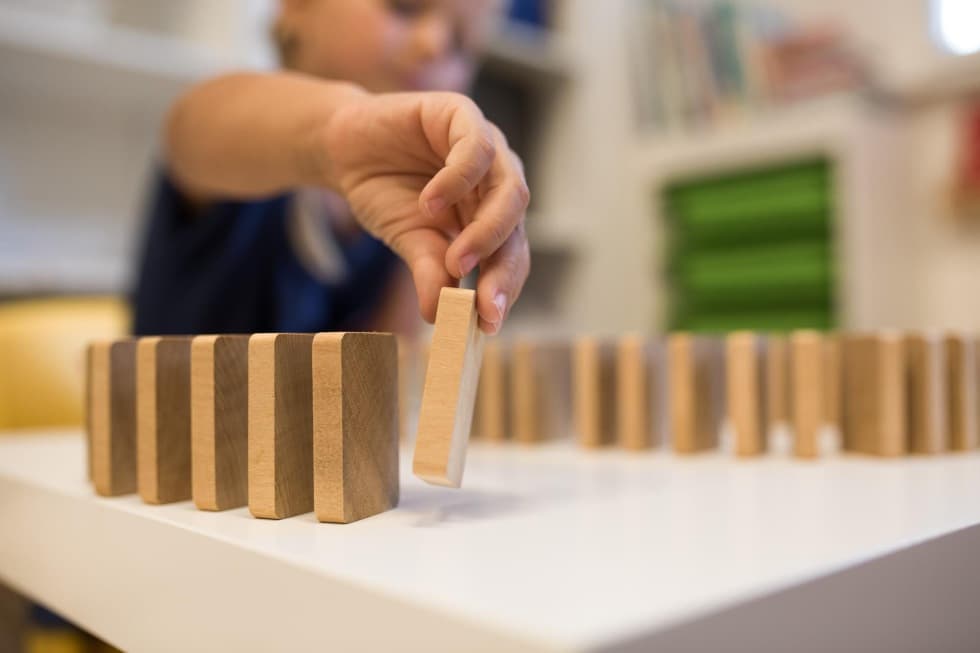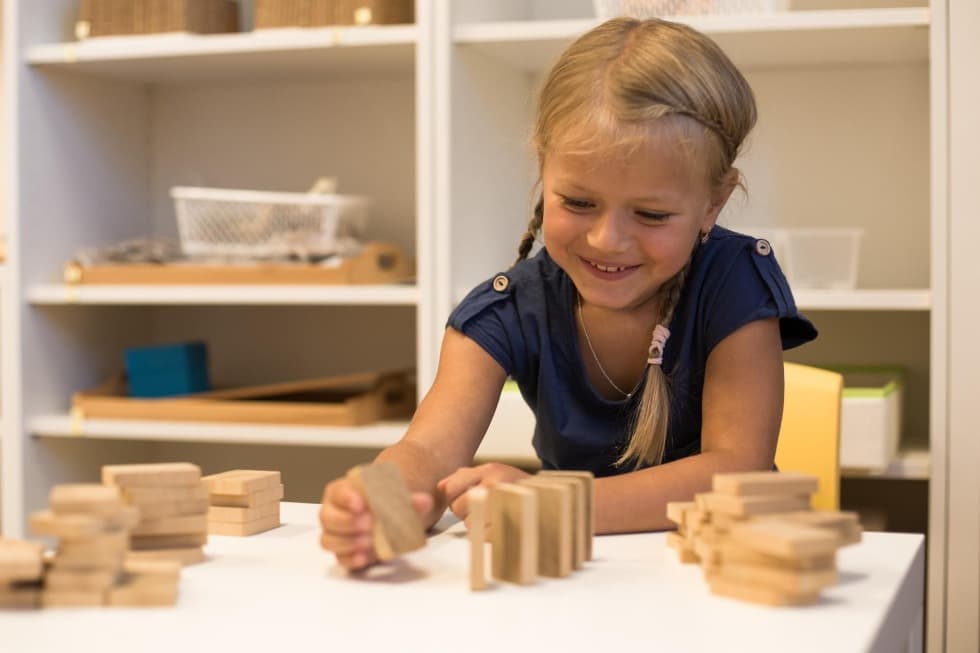 A copying pattern with instructions