Contrasting Mosaic in a box
Designed by Monika Lacková, graphic design made in collaboration with UUtěrky graphic design studio.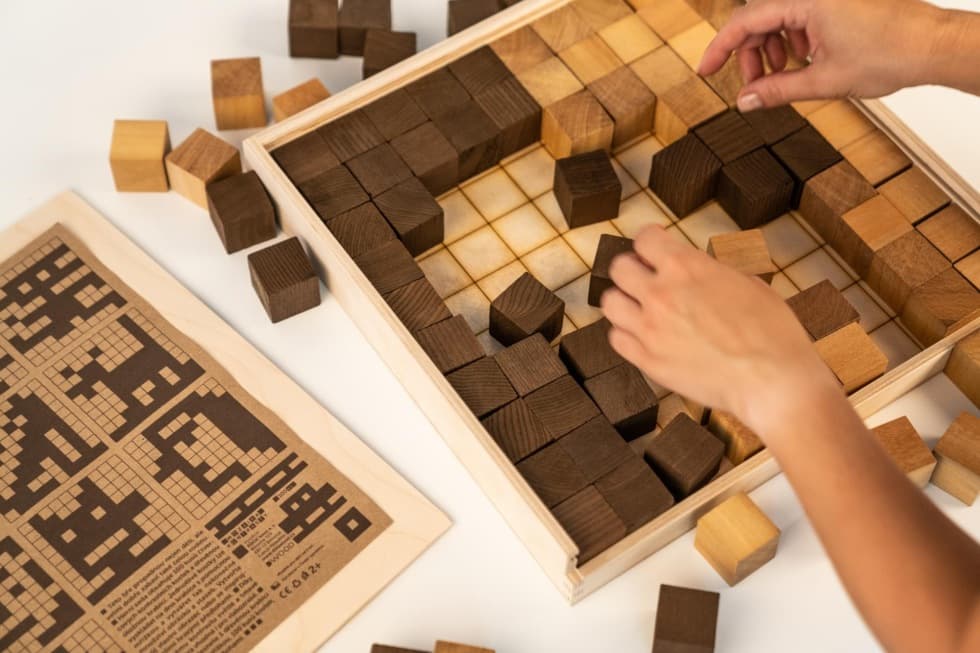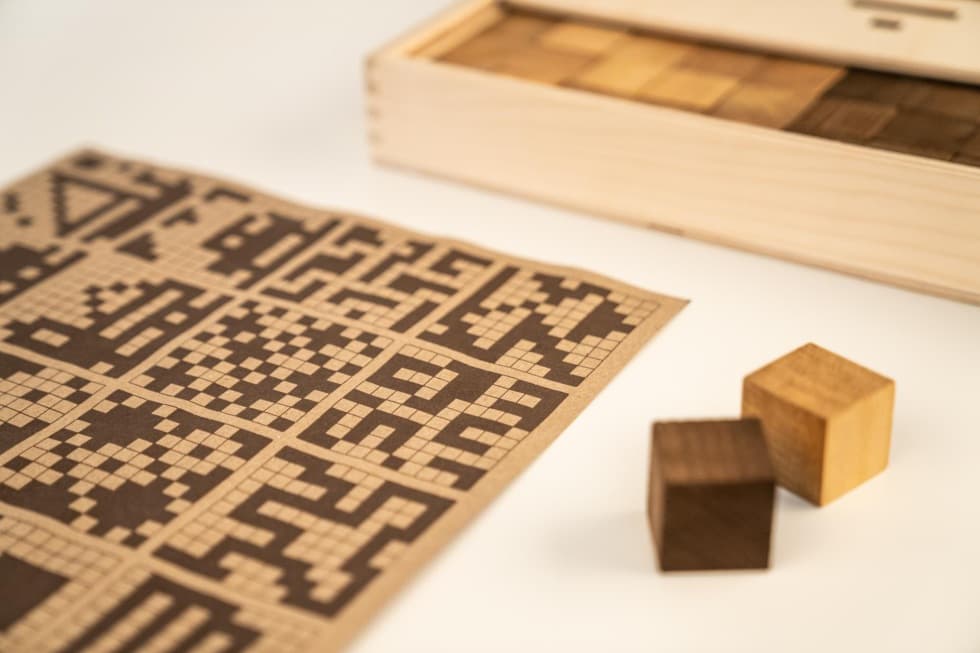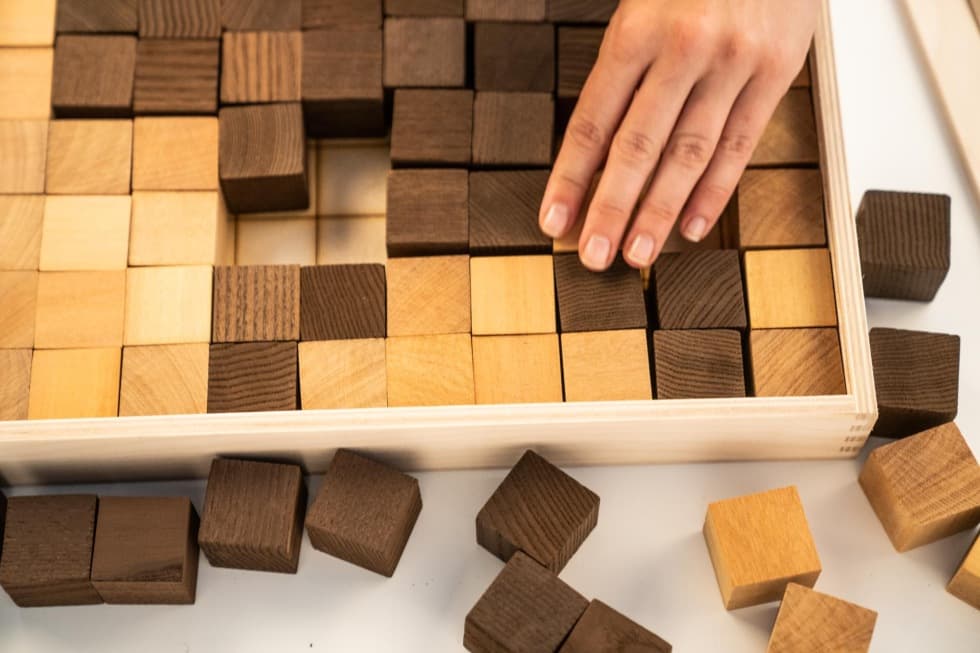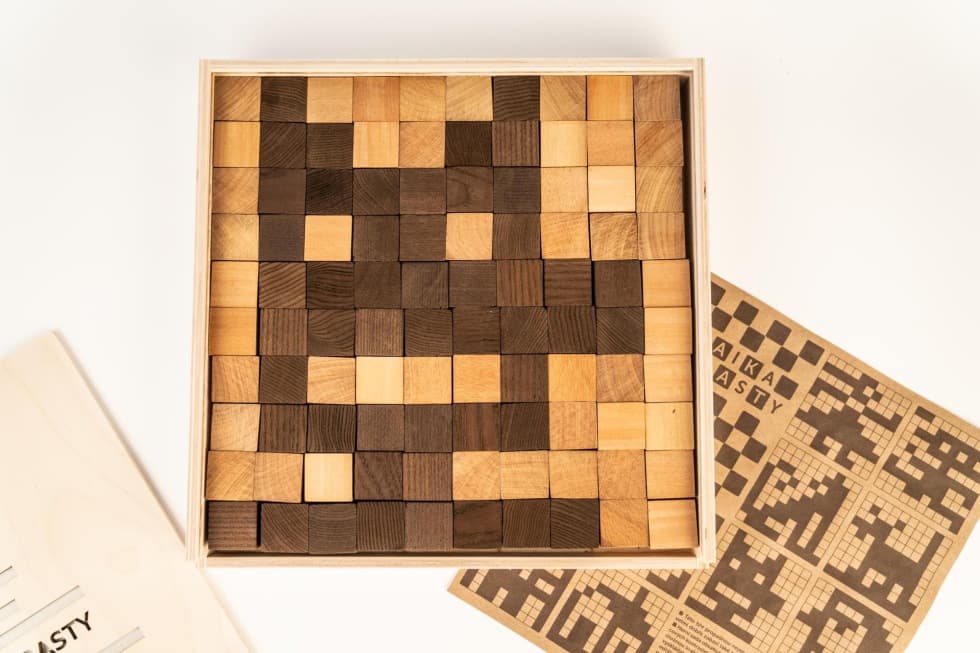 Our Contrasting Mosaic puts no limits to imagination! Create your own pattern.
This game set is an excellent tool that develops imagination and creativity. It contains 100 blocks and a wooden box with a grid on the bottom which will help you to create an infinite number of pictures and structures. Don't worry if you are not creative – there are some playful templates available too.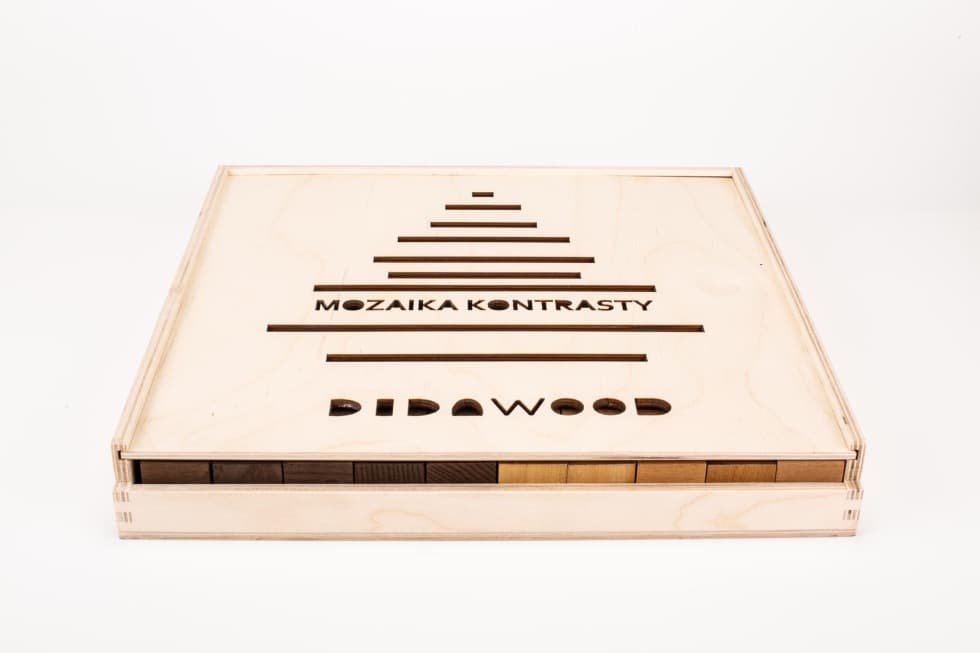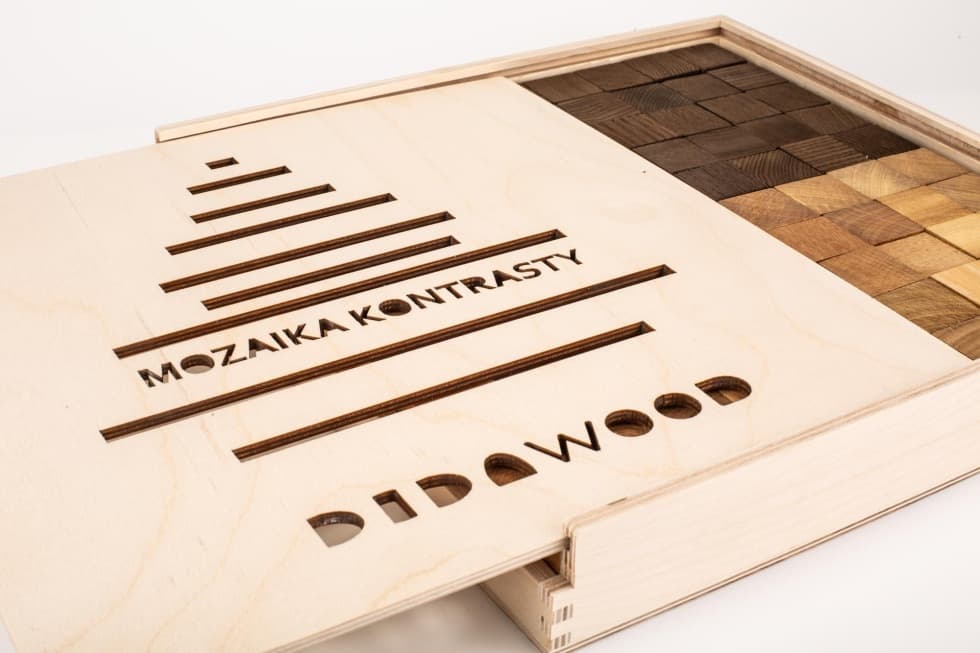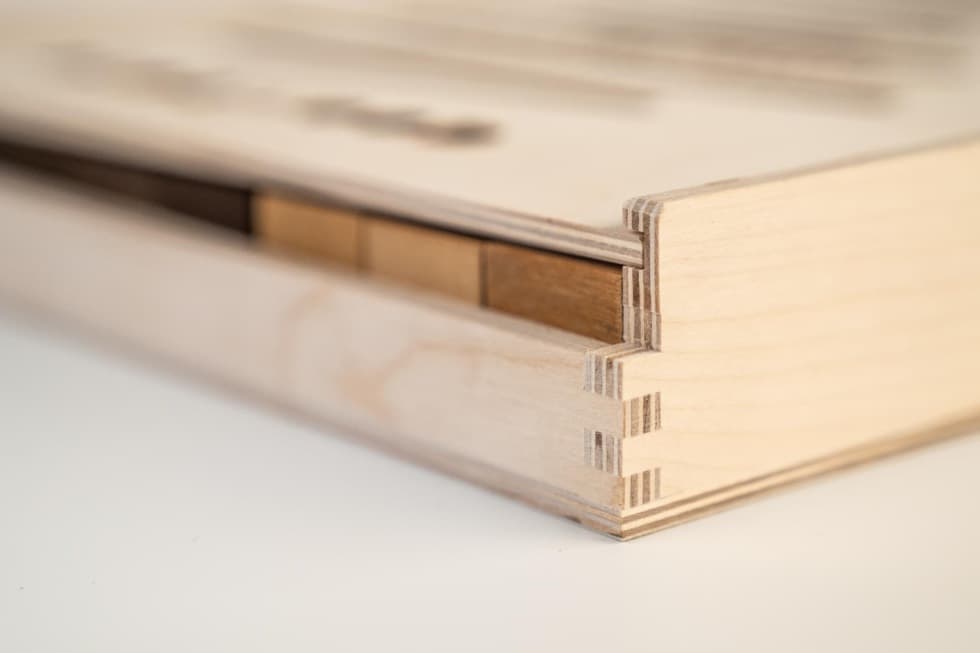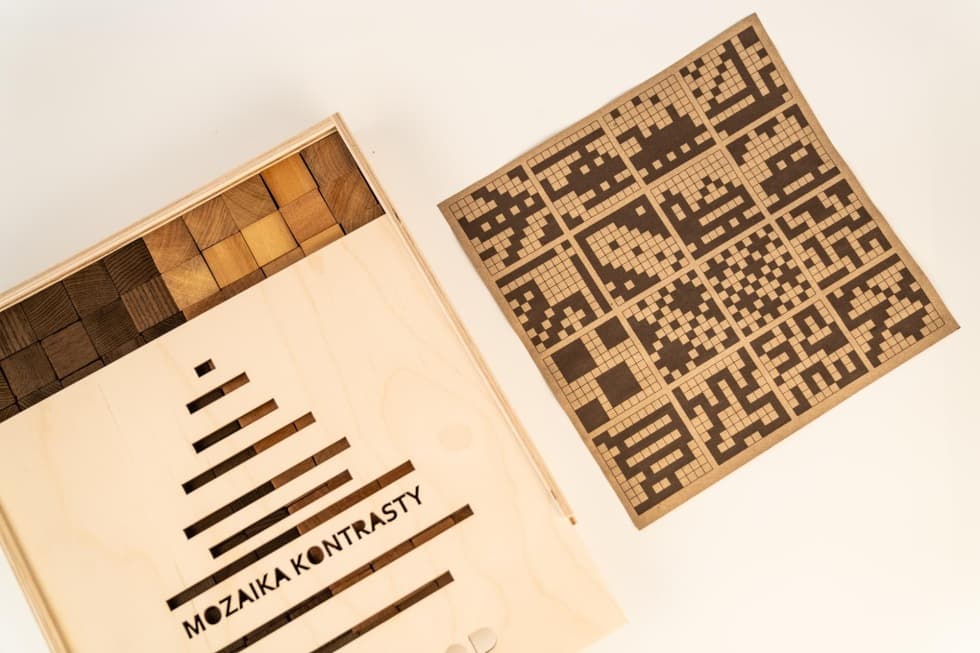 Template with instructions
!!! The colour of the paper our templates are printed on may vary as we use leftover materials!!!