Contrasting Mosaic in a bag
Designed by Monika Lacková, graphic design made in collaboration with UUtěrky graphic design studio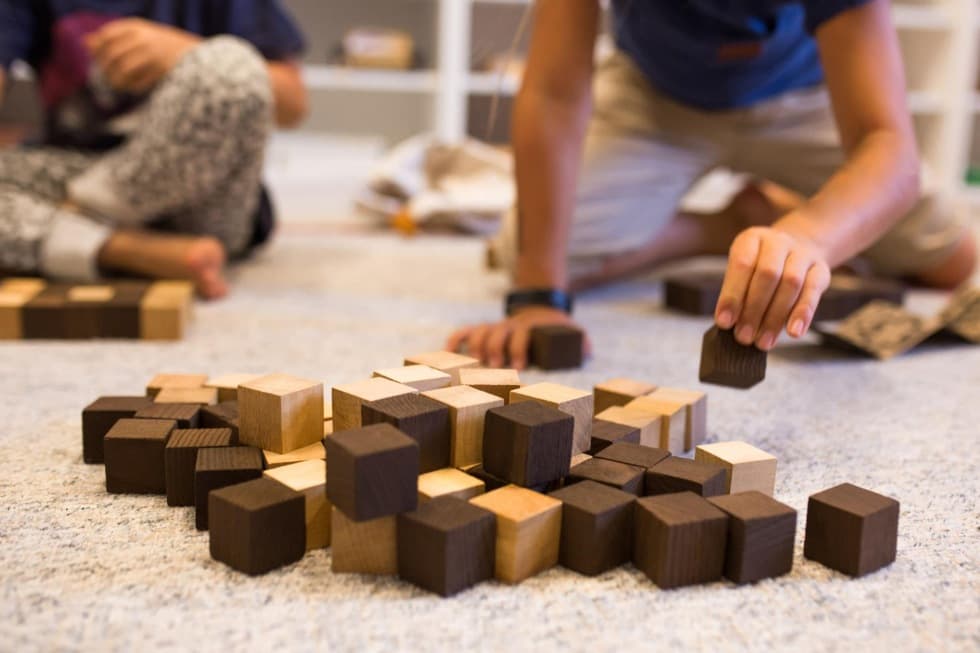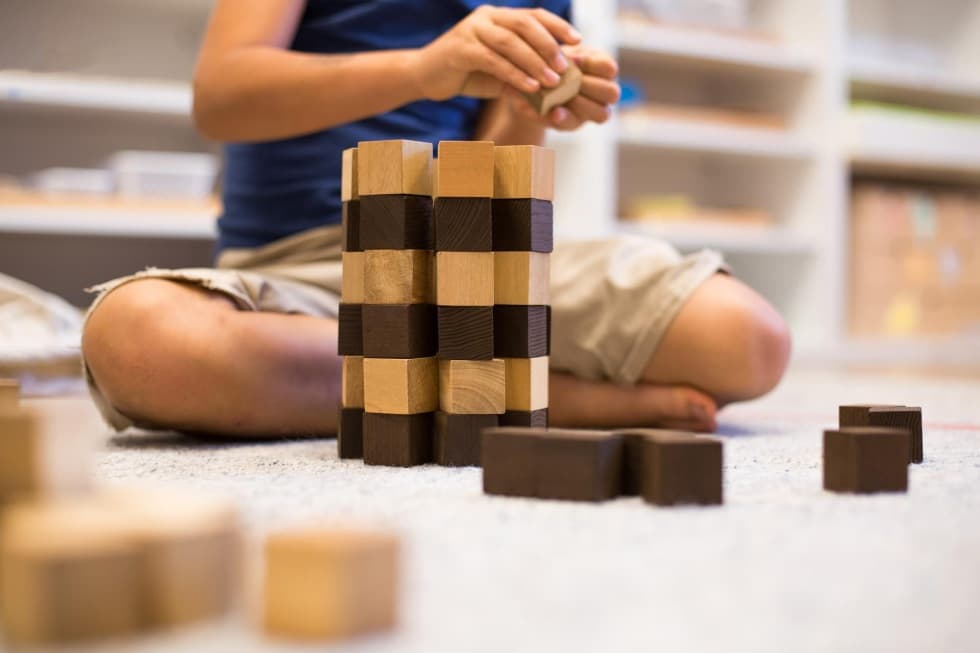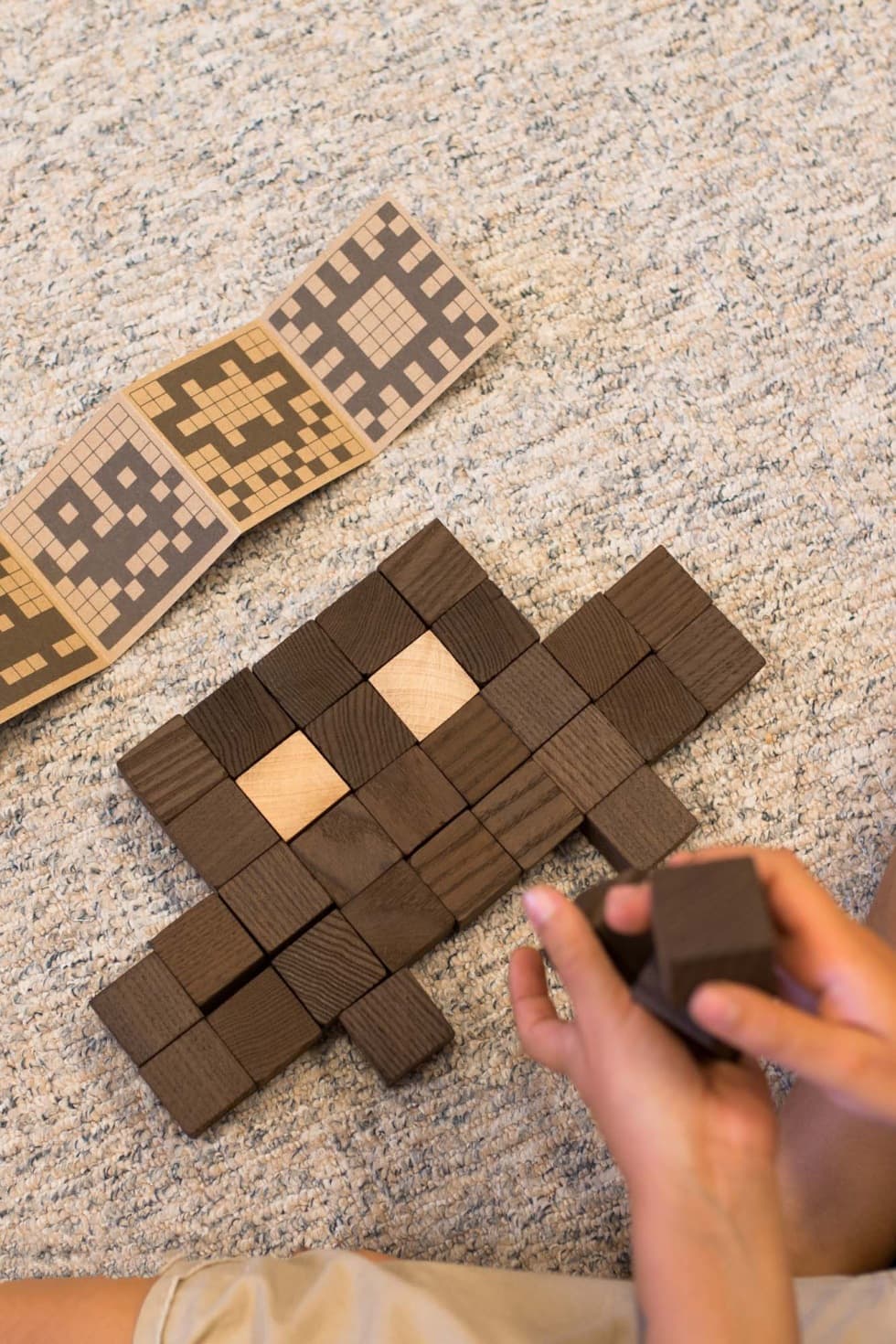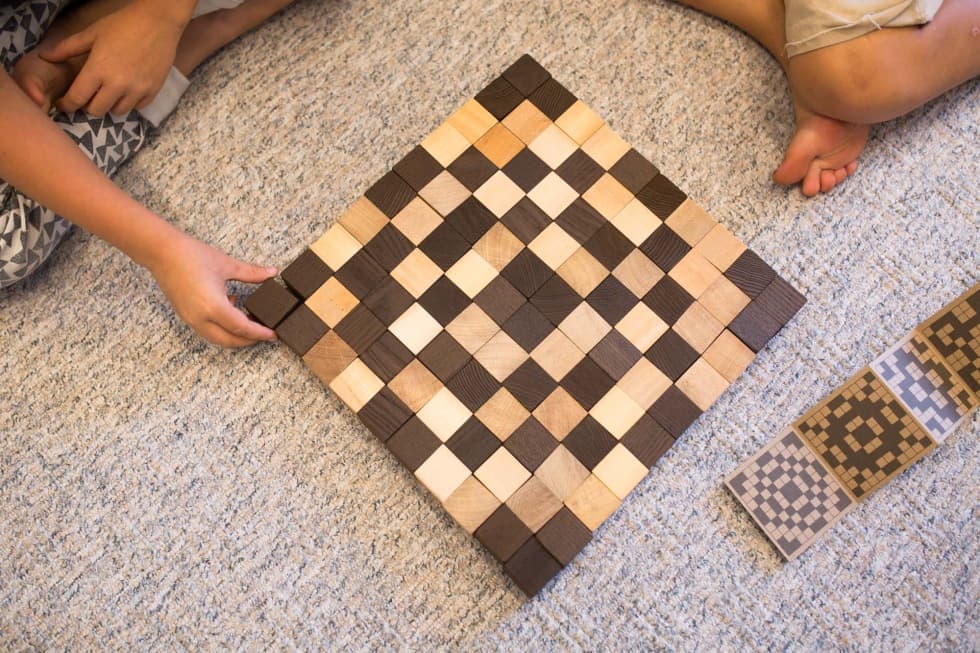 This game will appeal to children and adults alike.
The game set contains 100 light and dark wooden blocks. Each player can create an infinite number of images and structures by simply placing differently coloured blocks next to each other. Those who prefer to follow instructions can use our templates for inspiration and choose from a variety of images and shapes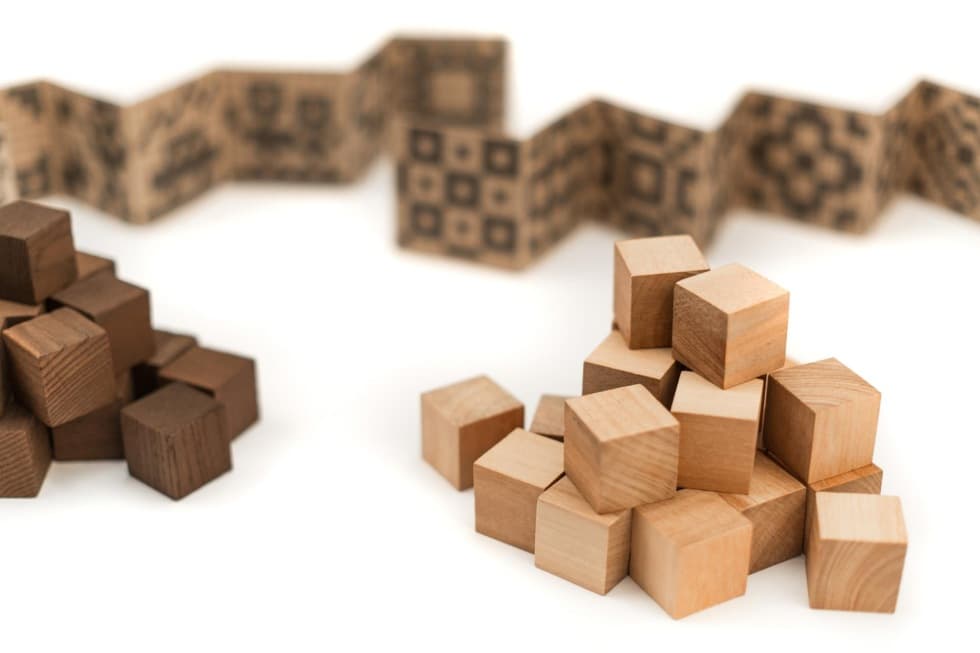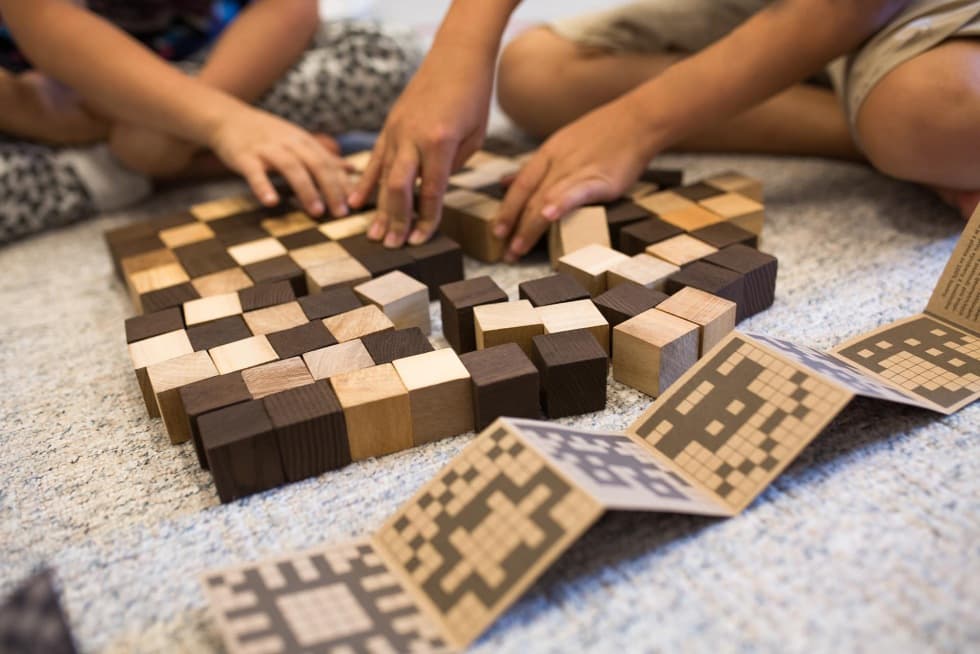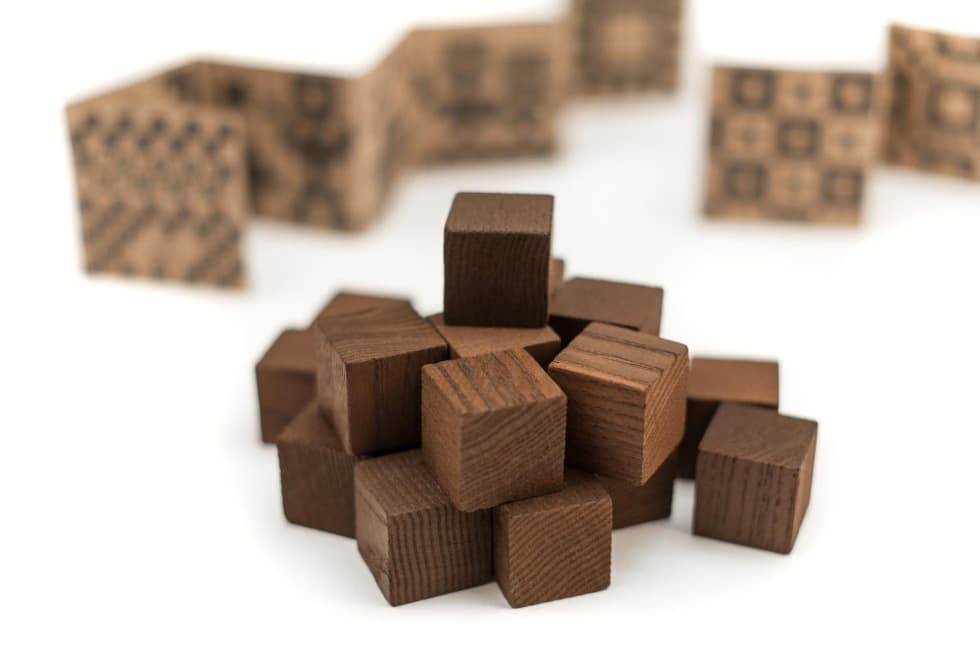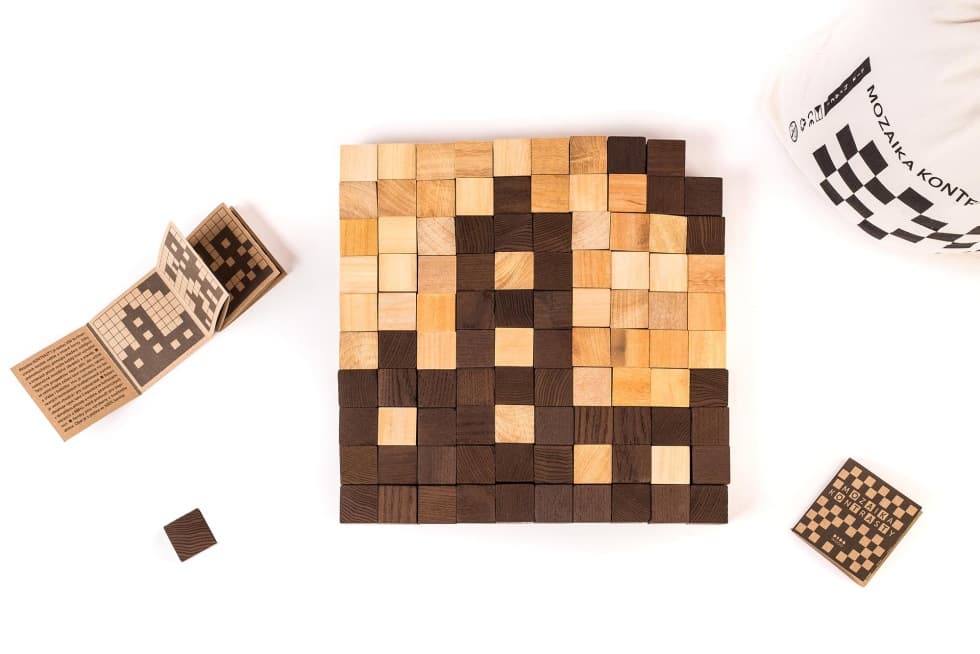 Předloha s návodem
!!! Barevnost papíru našich předloh se může lišit s ohledem na výrobu ze zbytků. !!!