Radek Leskovjan
His life has been all about drawing and animation for several years. He's pretty inventive when it comes to creating original and funny cartoon characters. He has recently found an interest in interior design and architecture.
He founded a company called UAX! in 1996. The brand is built around characteristic drawings, attention to detail and focus on handiwork and tradition. Hand screen printing – the oldest method of printing – is used to make UAX! T-shirts. Radek only uses exclusive swiss water-based GOTS certified ink which means that it is ecological, doesn't harm the environment and doesn't cause allergies.
He also engages in environmentally-friendly projects.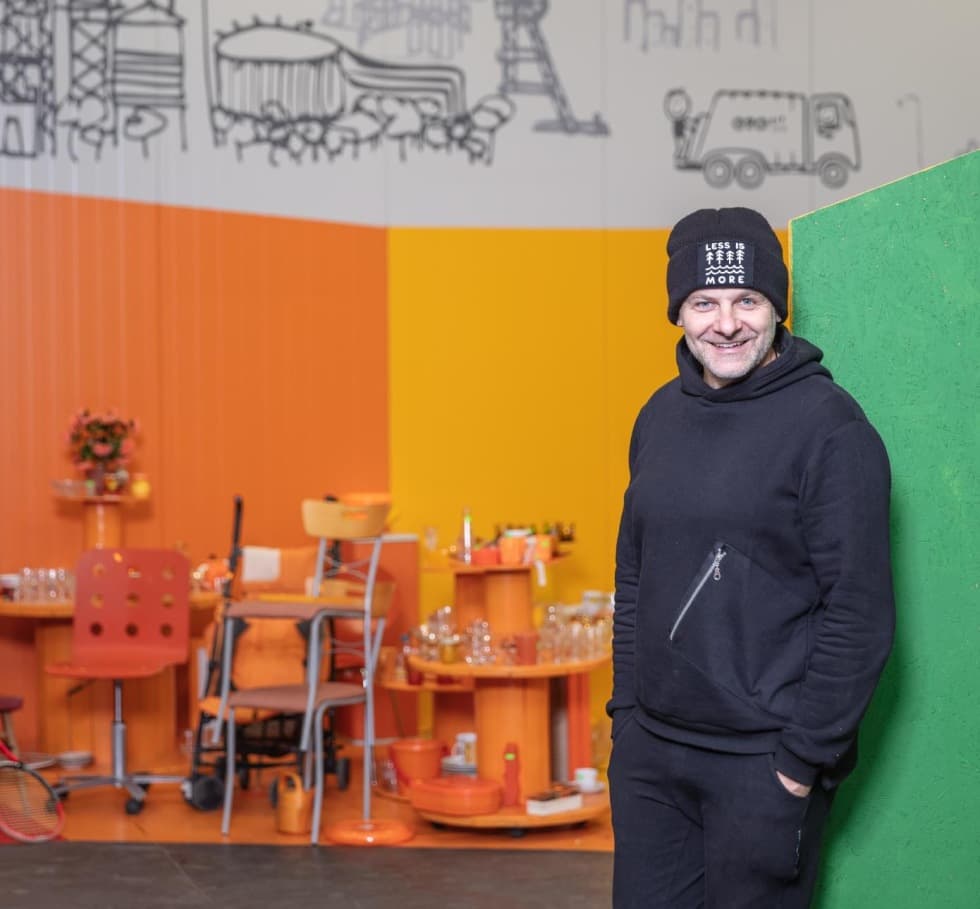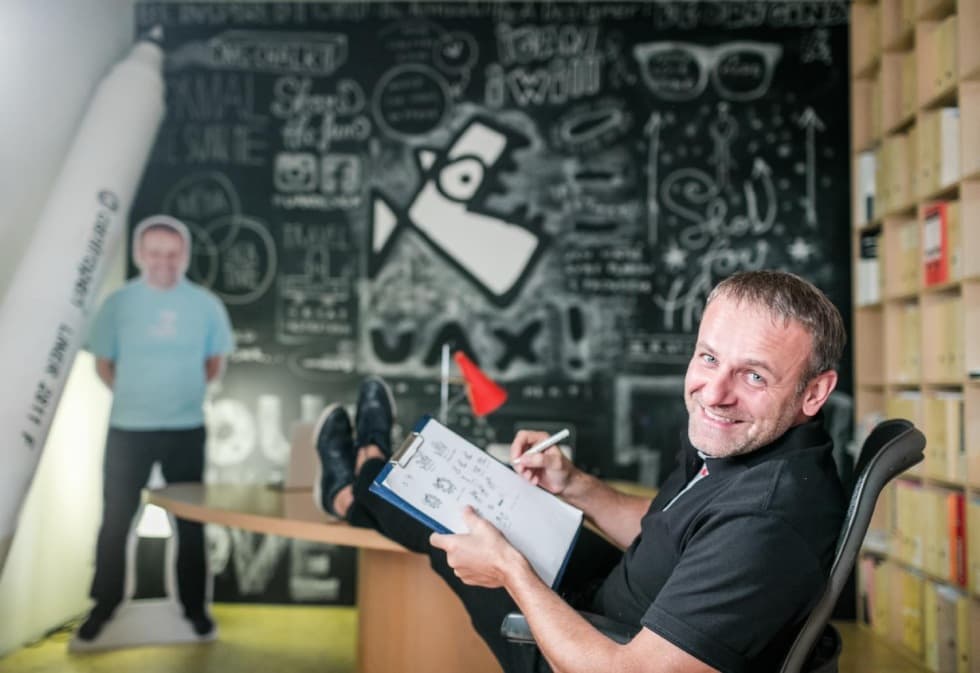 Radek Leskovjan (1974) is a graphic designer and owner of the UAX! brand. His world revolves around design and drawings that are funny, playful and responsible at the same time. His personalised motifs and corporate visual identity designs are very popular among companies like Hyundai, Kovocité or Mrózek.
He holds three prestigious awards in architecture, namely Stavba roku 2020 (Building of the year 2020), Stavba Moravskoslezského kraje 2019 (Building of the Moravian-Silesian Region 2019) and honourable mention in the Zahrada roku 2020 (Garden of the year 2020) competition.
The largest RE-USE design centre in the Czech Republic and Slovakia is another extraordinary project bearing a noble thought. The centre is located within OZO Ostrava, a leading waste operator in the country.
Radek also designed cartoon characters for Didawood croquet sets.
Designed by Radek for Didawood.