Design Monika Lacková, graphic card design of the UUtěrky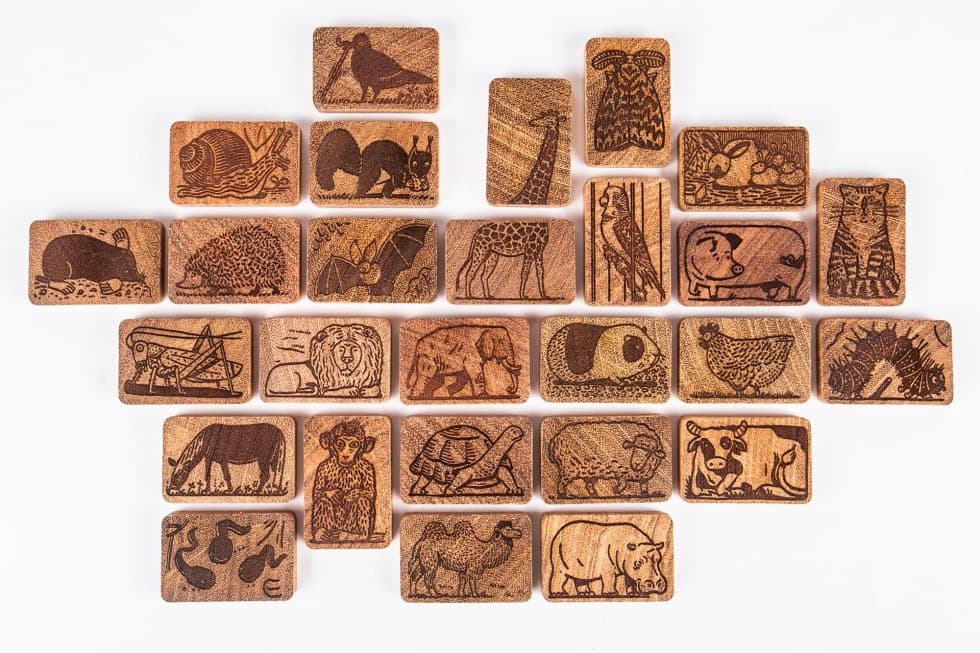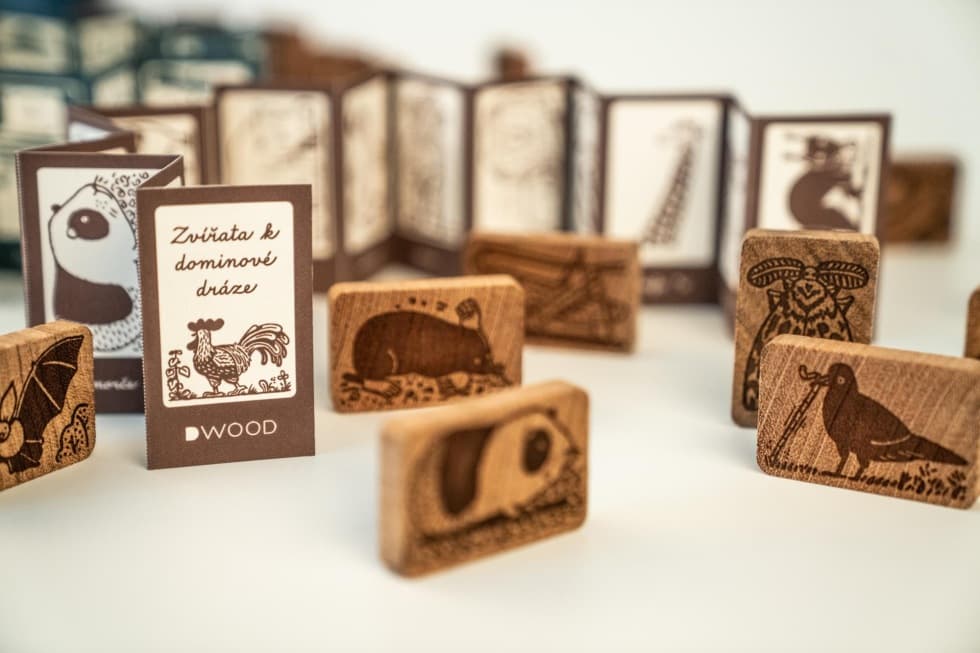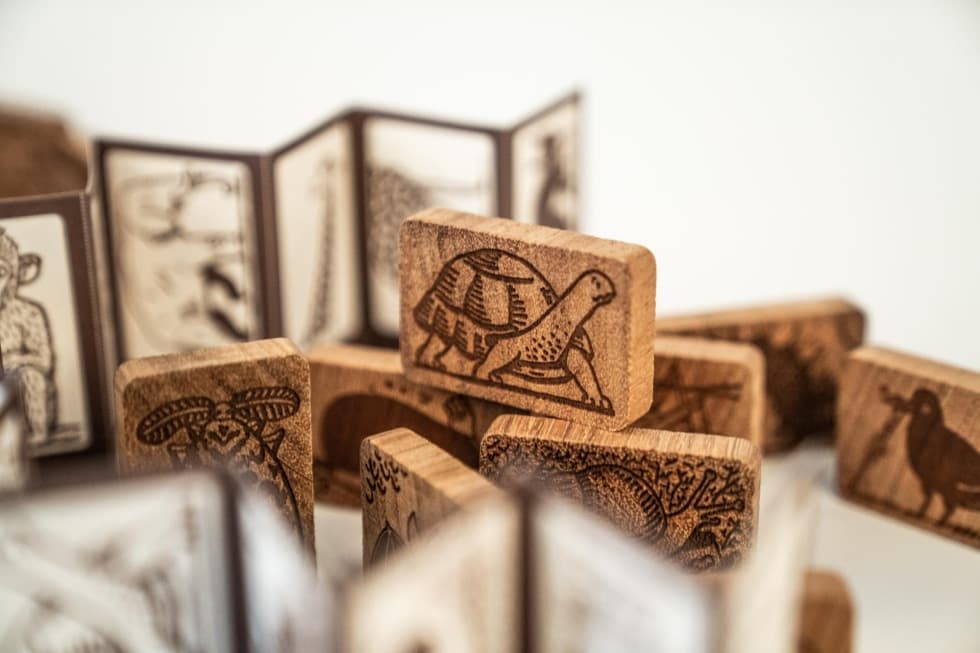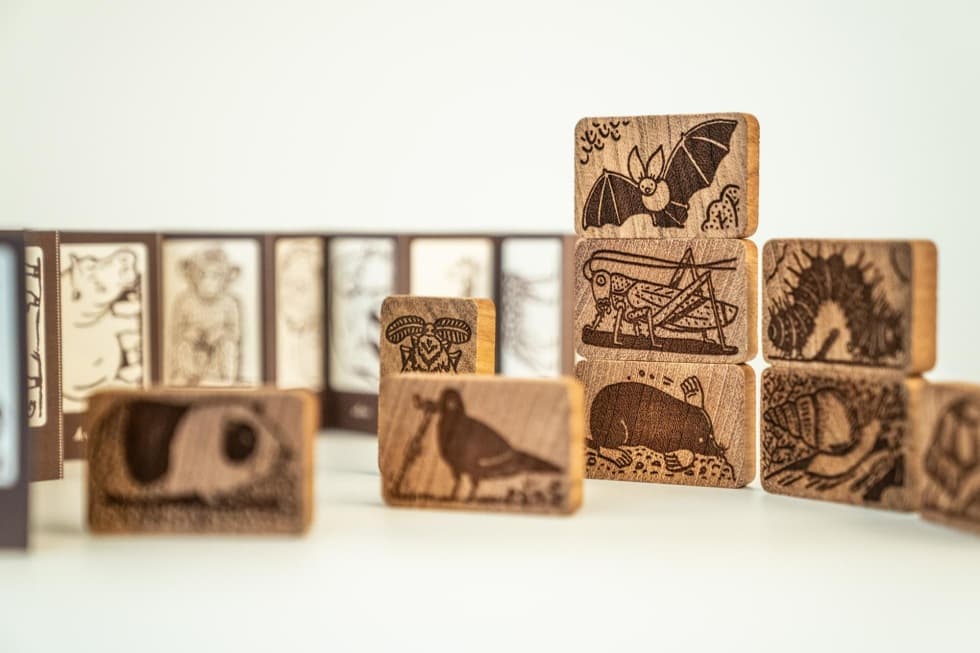 We live in different places. Some of us live in the woods and others on a farm.
Guess why we have chosen animals from various places and bagged them separately? We want you to guess where different animals live and create the right habitat for them..
Fine motor skills and imagination development!
What do you have to do?
First, reach for your domino run and use the tiles as building blocks. Put up a fence, build a zoo or plant a forest – it's all easy, just imagine what you can do with the blocks! If you are more experienced, you can also use floor plans of 4 different habitats included in the instructions.
Once you have finished the construction, fill in the place with objects and characters, and make it look nice. For example,paint your own forest or create an enclosure from stick.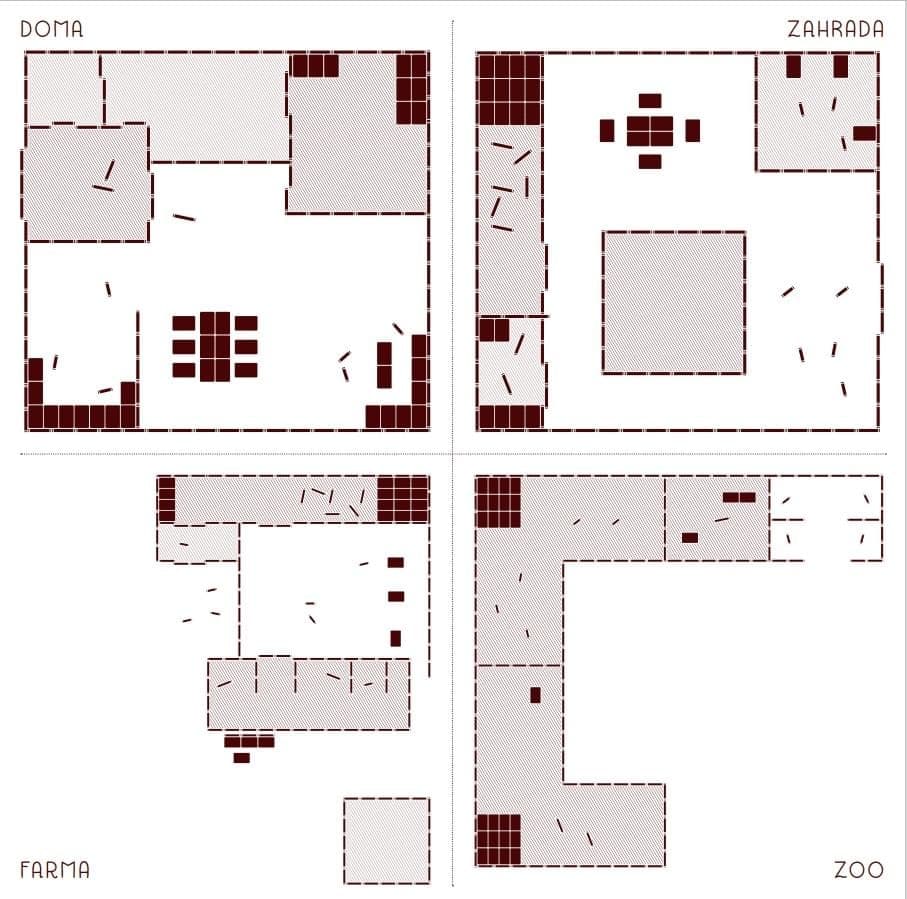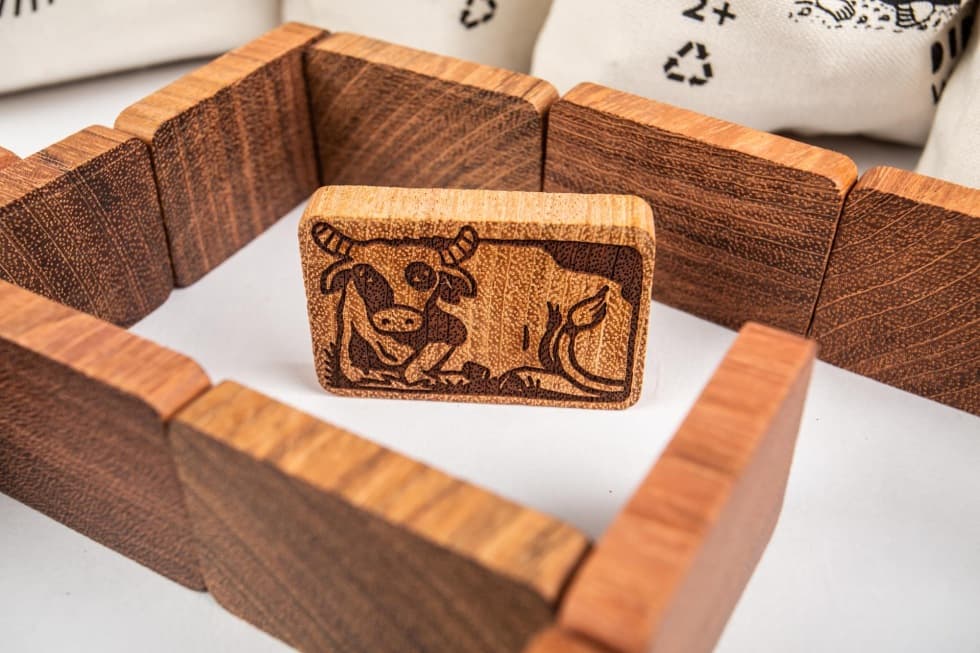 Leporelo with description of animals and instructions