We've been involved in WiFič VEN too!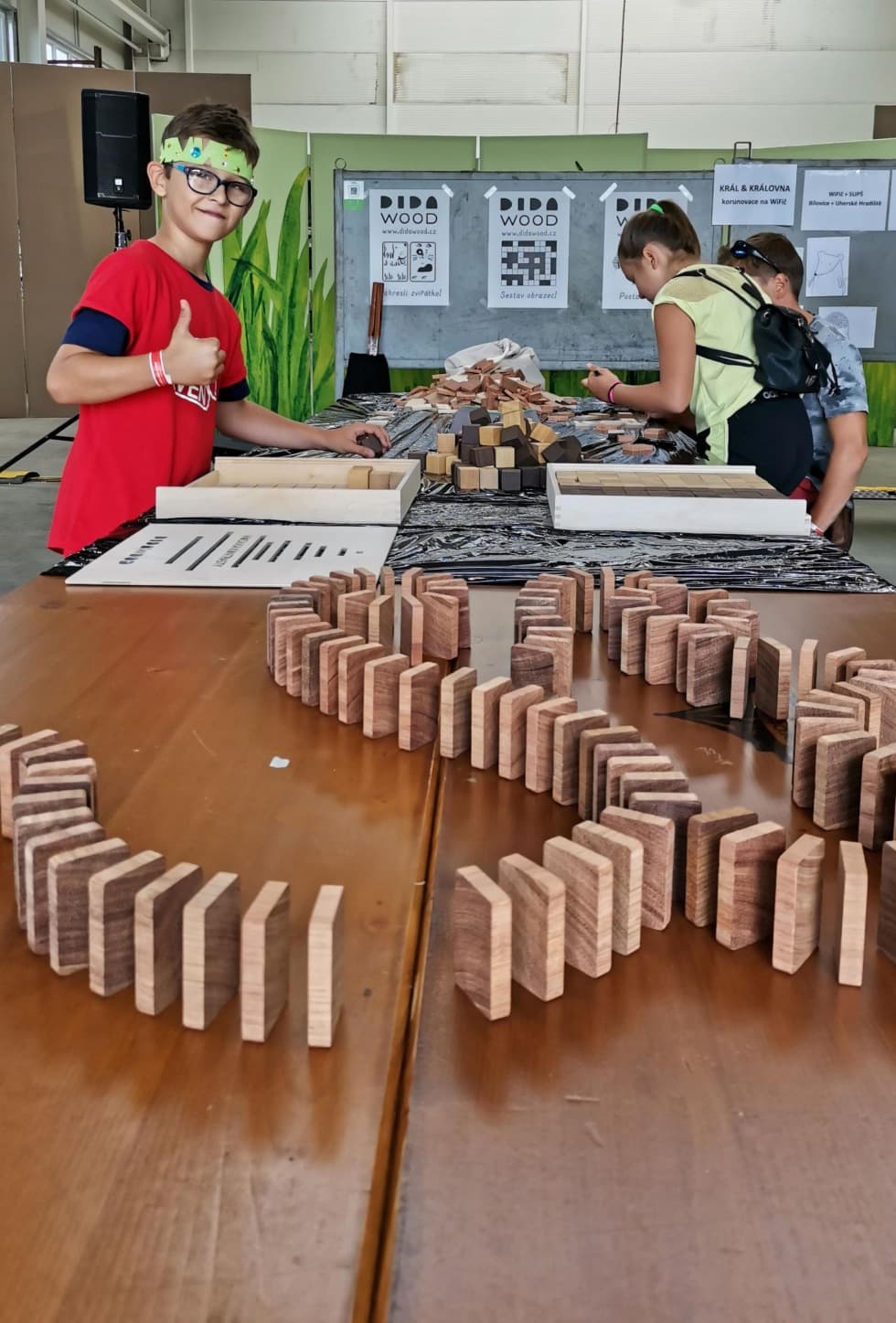 The third year of the event called WiFič VEN! took place in Bílovice u Uherského Hradiště at the beginning of September. Visitors of this one-day event could take part in various fun educational activities. Despite the limitations caused by the virus, lots of curious people came to meet interesting designers and see their products. You may not have heard about the event yet. If so, we would love to tell you more about it, as it was great fun, and it meant a lot for DIDAWOOD.
WiFič VEN! is a one-day event with music and refreshments. If you are interested in design and want to know what's in nowadays, or attend live gigs and performances (eg.: Richard Müller, Lenka Dusilová, MYDY, or Slovácké divadlo), this is definitely the right thing for you! Come take a look, have fun and get inspired. See you next year!
This time there was also an exhibition called ŽNĚ DESIGNU (design harvest) presenting designer products.
Besides that, there was a rich programme and a playgroup for kids and their families. As we were a part of it all, everyone got a chance to try almost all of our products including Dominoes (Create a snake! or Draw an animal! using domino tiles), Mosaic blocks (Create a pattern!) or Golf croquet (Come and play!).
This fun event marked the public launch of the DIDAWOOD project. It was the first time we presented our products outside our testing labs.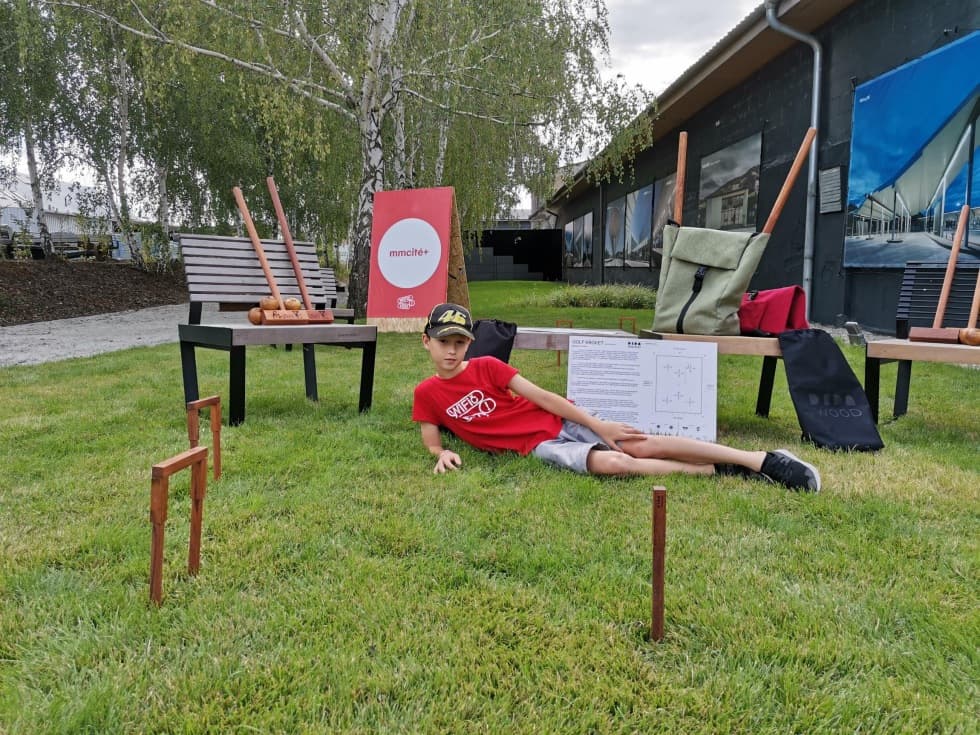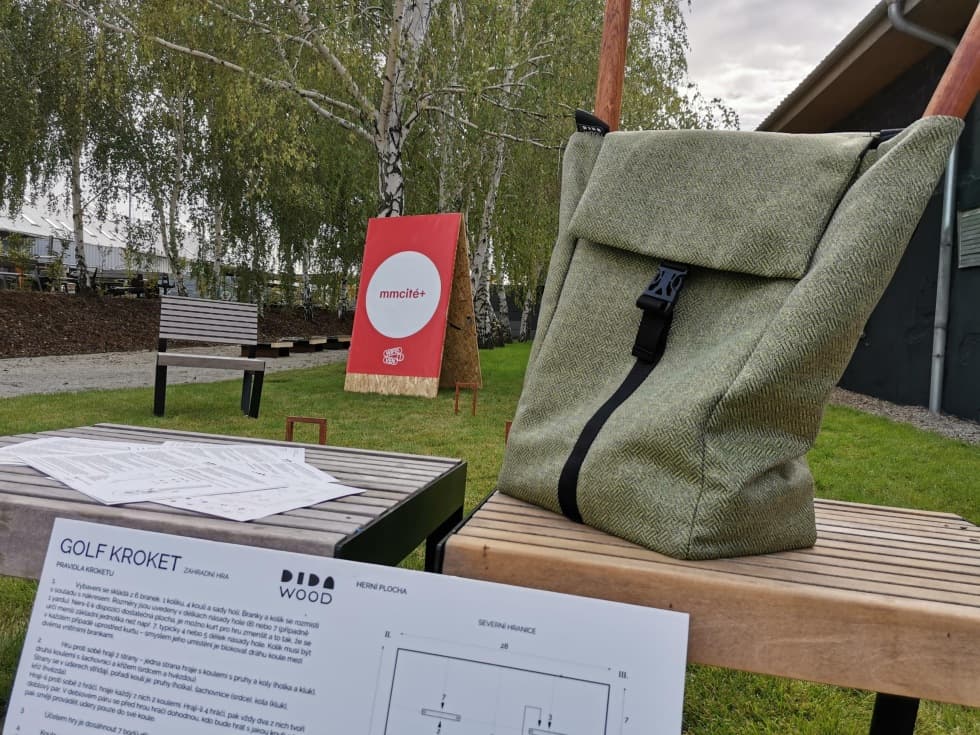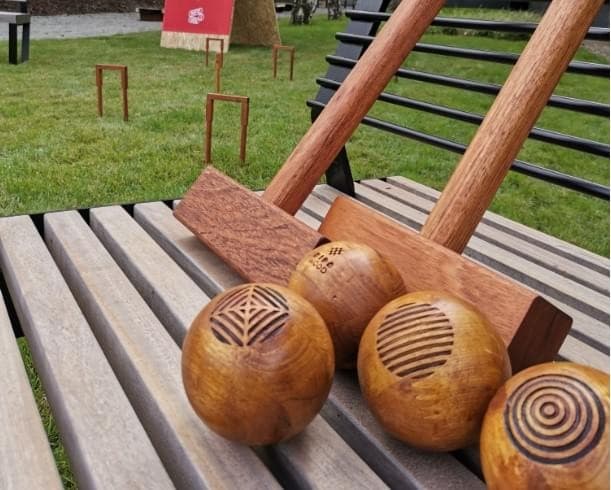 And the feedback? It was a success. Children loved to set up and knock down long domino lines, they drew on wooden tiles and tried to figure out how golf croquet is played. It was an absolutely delightful experience for us, as it proved we are heading the right direction. The thrill and joy on children's faces said it all.