UAX GOLF CROQUET with cartoon characters
Golf croquet designed by Monika Lacková, cartoons designed by Radek Leskovjan, a drawstring bag designed by UAX studio.
Intended for 2 and more players.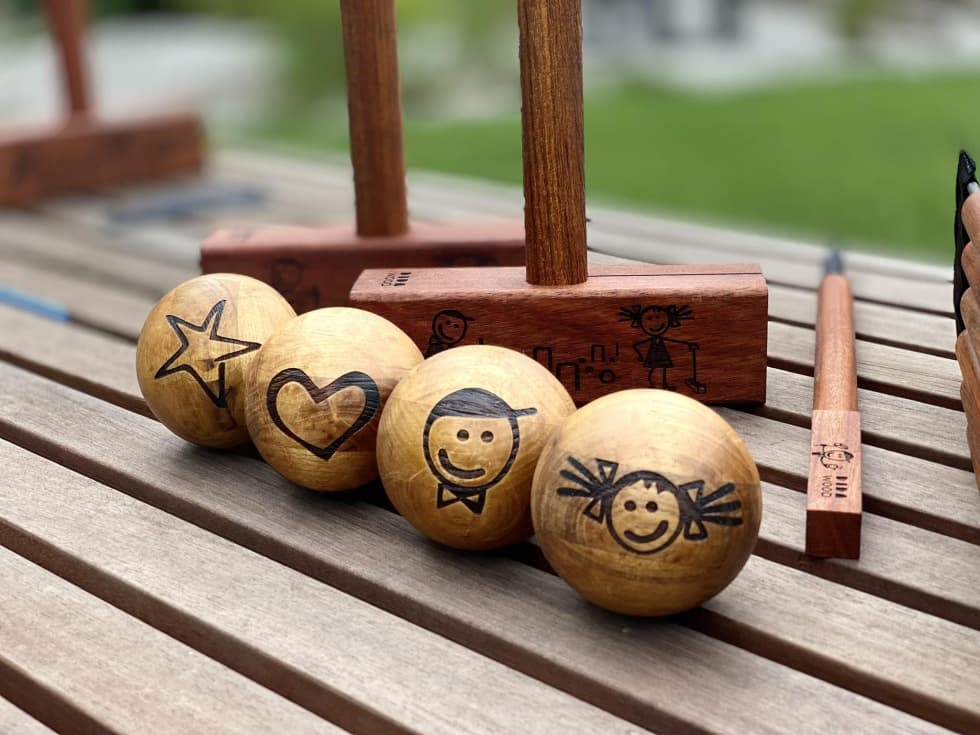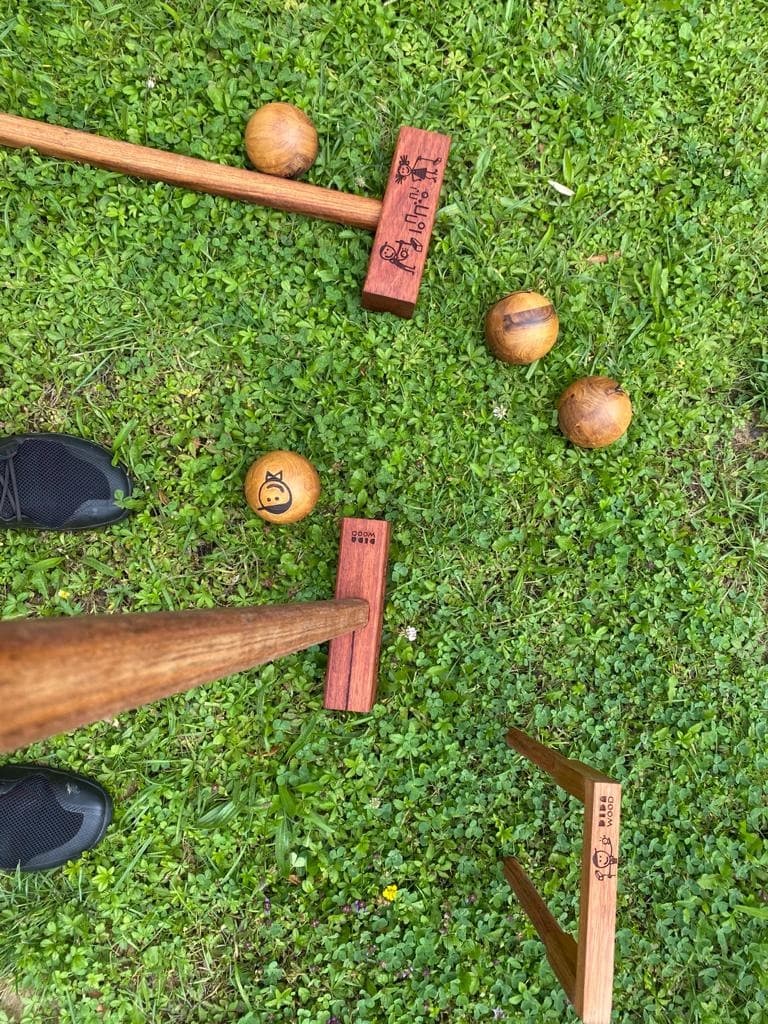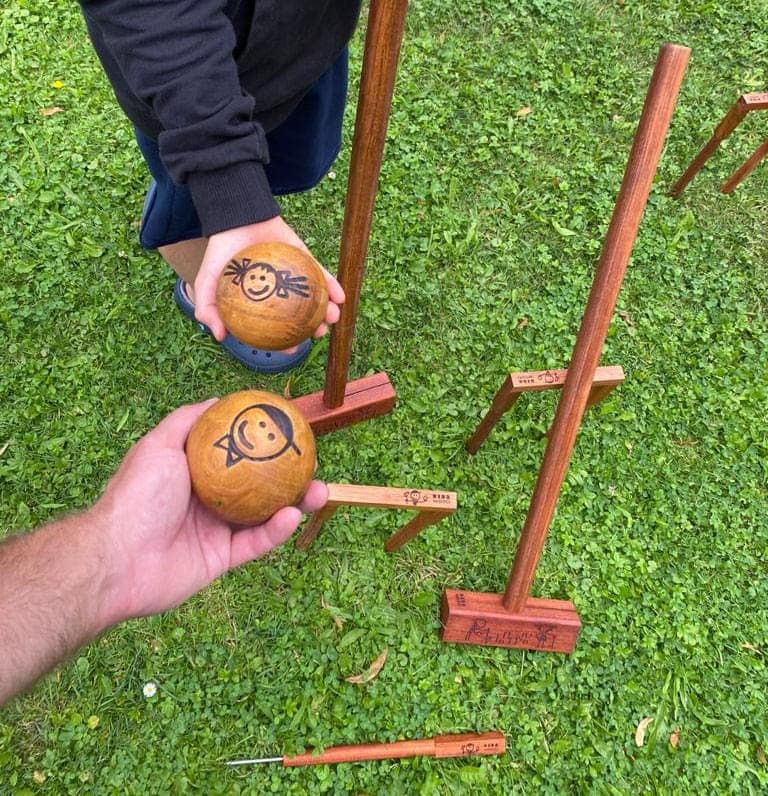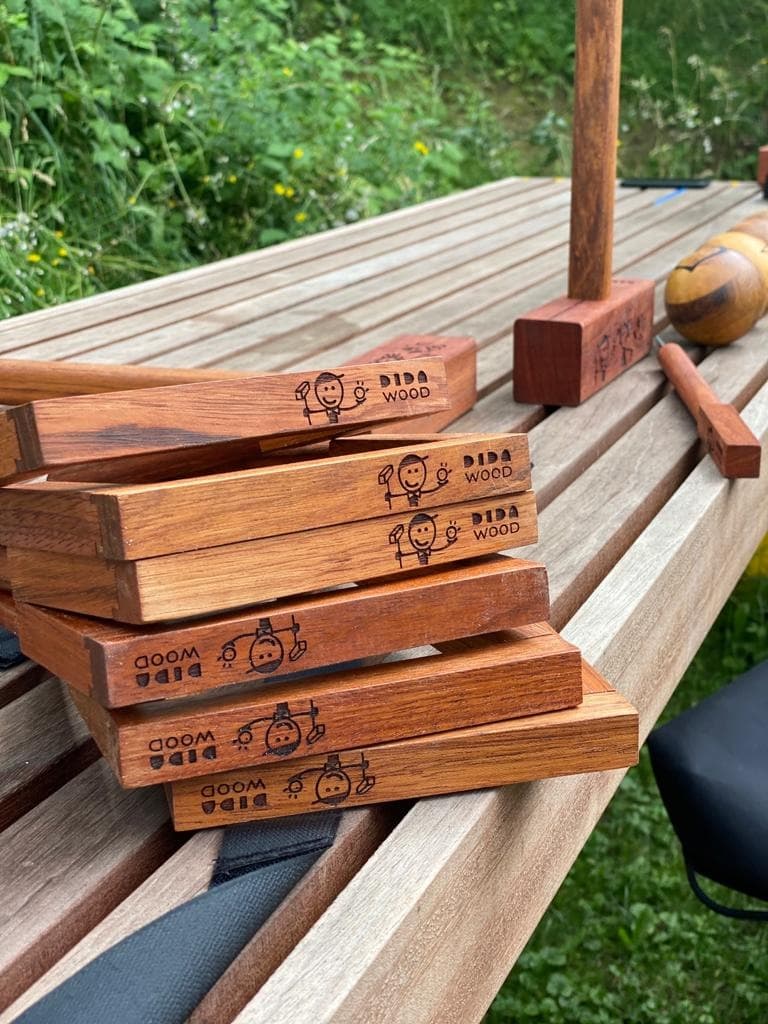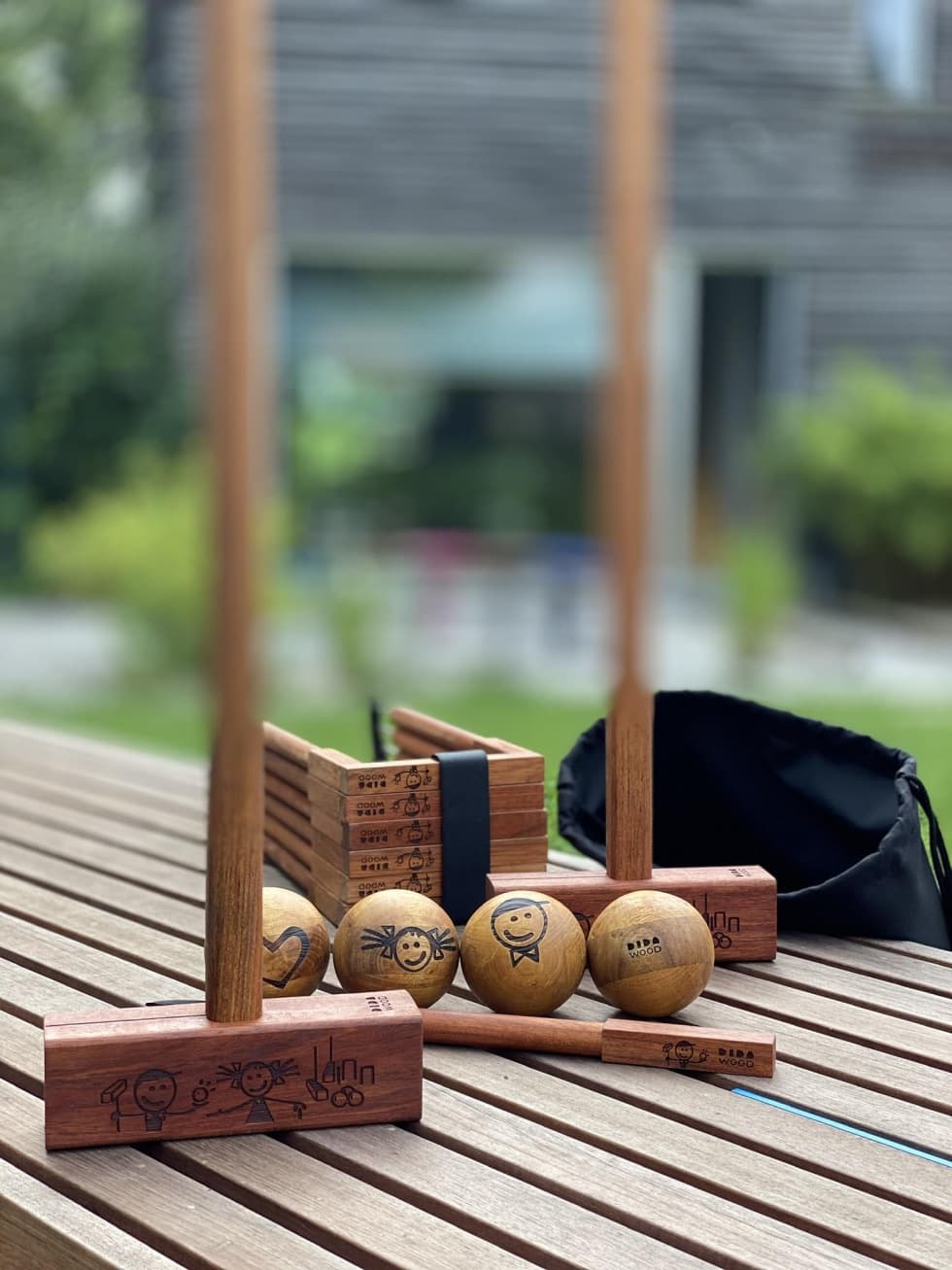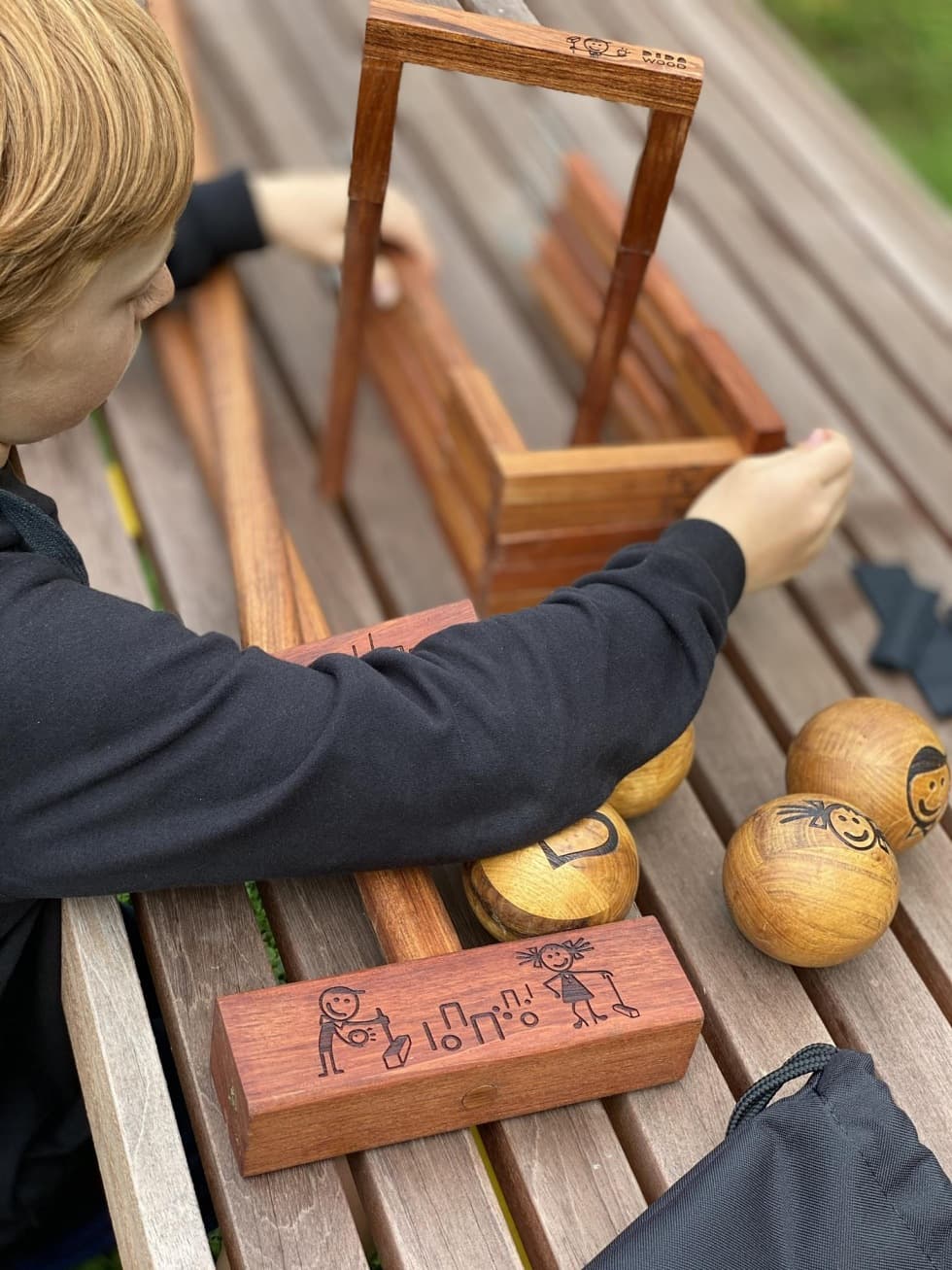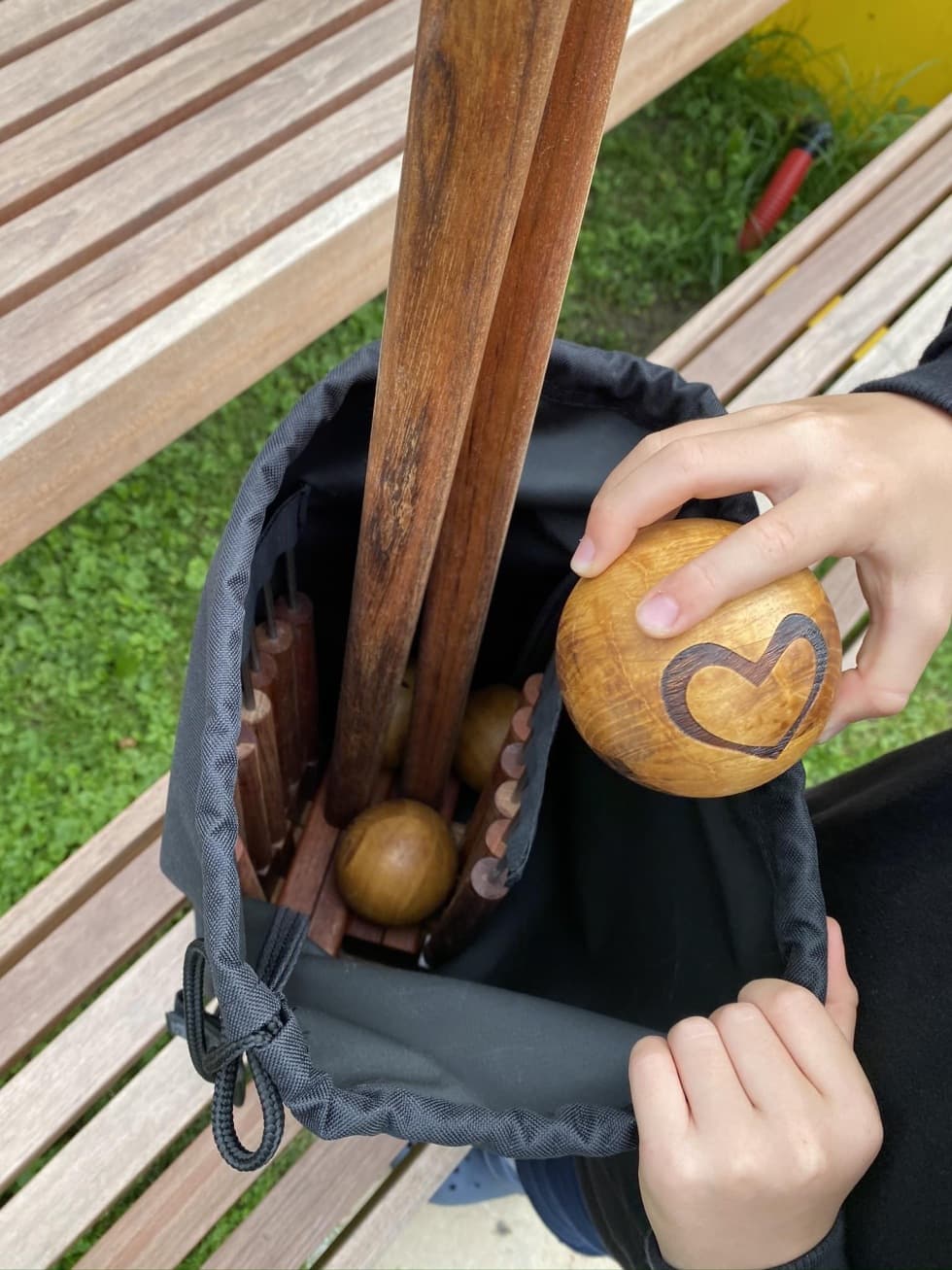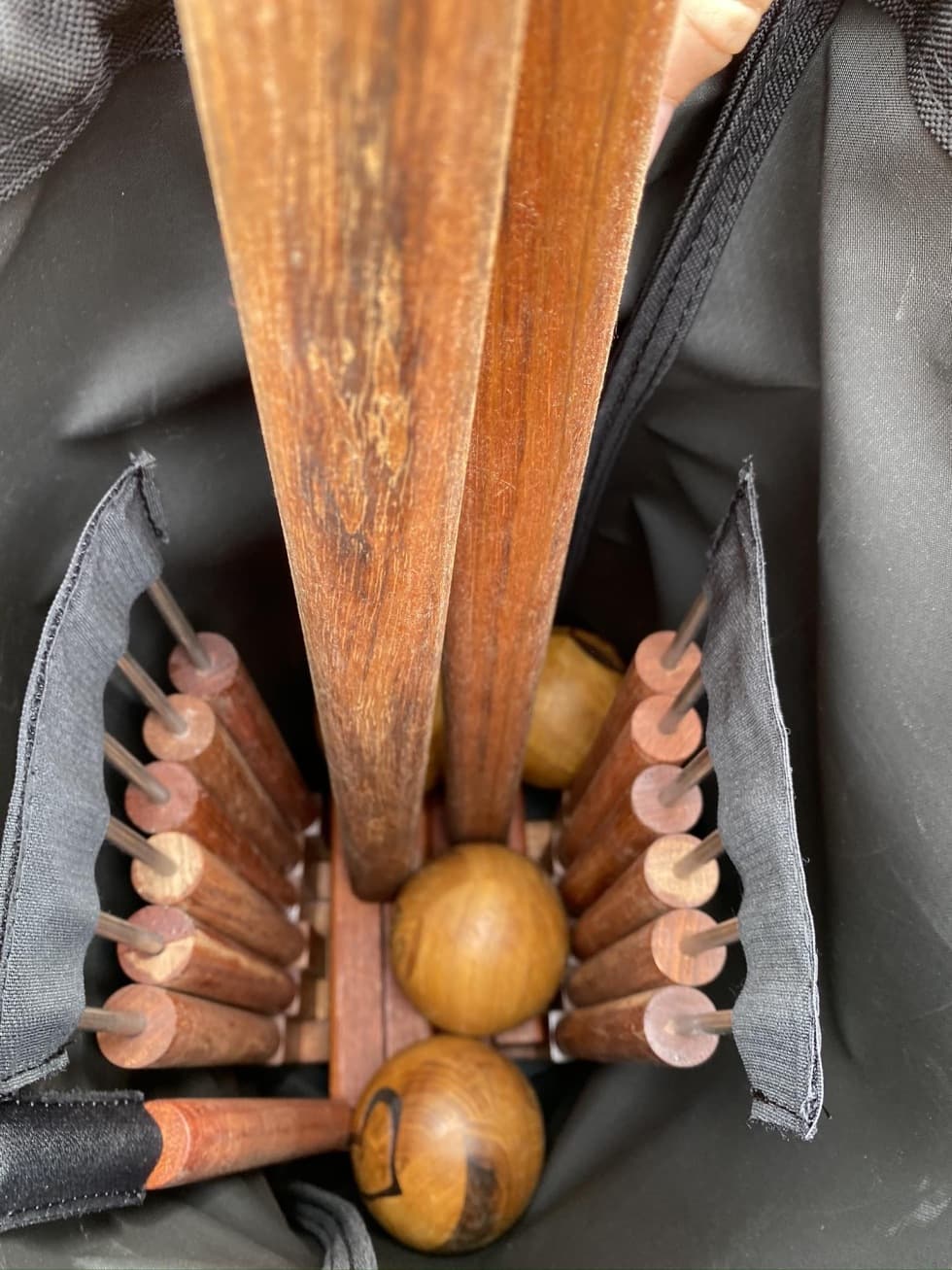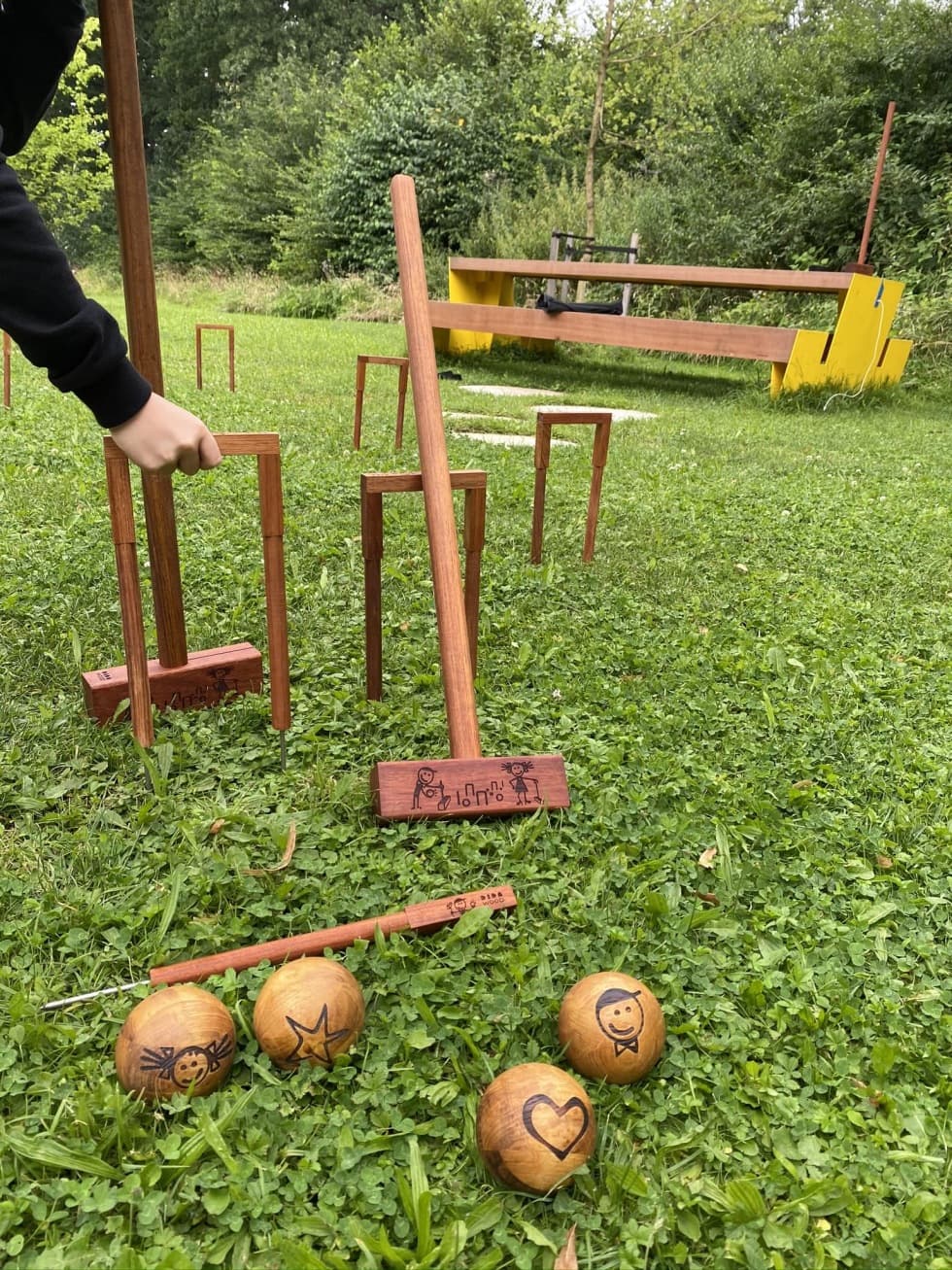 Croquet equipment decorated with playful and funny cartoon characters. A garden game that will make everyone happy.
Golf croquet is a fun game you can play all afternoon! Its rules are well made and it can be easily packed into a bag and carried pretty much anywhere you want.
To make it all more fun, Radek Leskovjan, the UAX studio graphic designer, created playful and lovable cartoon decorations for the individual items that will help you distinguish them.
The underlying concept aims to utilise waste and scrap materials as much as possible and turn them into useful objects.
The main idea of the game
Golf croquet is a simplified version of association croquet. It is played with the same equipment. The main aim is to pass a ball through all hoops. The rules are not really complicated, and each game takes less than an hour. That is why golf croquet became very popular among players and spectators alike, not only abroad but also in the Czech Republic.
The instructions include a diagram showing the position of the hoops and the peg. There are two sides playing against each other, trying to pass the ball through the hoops. Individual players can share one mallet. The player is only allowed to use the ends of the golf croquet mallet head to strike the ball. The strike must make an audible sound, pushing the ball is not aloud. The game ends when one player or a team scores 7 points.
The rules of our Golf croquet were custom made by Mr Tomáš Vrátný, who is the foremost Czech croquet authority and a member of the disciplinary and arbitration panel of the Czech-Moravian Croquet Association.
Croquet equipment
Basic croquet equipment contains a mallet, hoops, a peg, and balls. You can buy all of these as a croquet set (including one or two mallets) or individually. The latter option is especially suitable for those who wish to play in a larger team or to generally improve their game experience. Each item included in the game set is made of top-quality materials.
MALLET is made of tropical jatoba wood which is very hard. That is why the mallet is slightly heavier than the equipment made of other types of wood. The weight of the mallet head allows a better control of the strike and helps better aiming, turning this Golf croquet set into semi-professional equipment.
HOOP is made of jatoba wood and stainless-steel spikes. The gap is wide enough to keep beginners motivated and professionals occupied.
PEG is made of jatoba wood and stainless-steel spikes. Both the hoops and peg can be easily pushed into the ground thanks to the spikes.
BALLS are made of European robinia wood. The wood is hard and heavy which makes the balls easy to play with. There is a symbol on both sides of each ball so that it could be easily distinguished from the others. Small batch manufacturing also allows us to create limited editions of pictograms and symbols.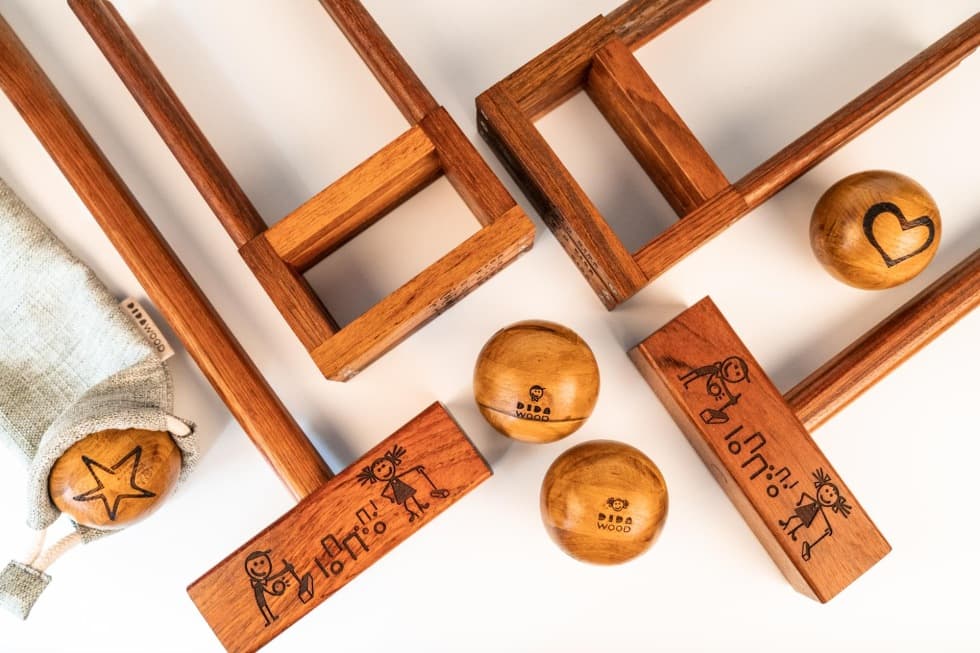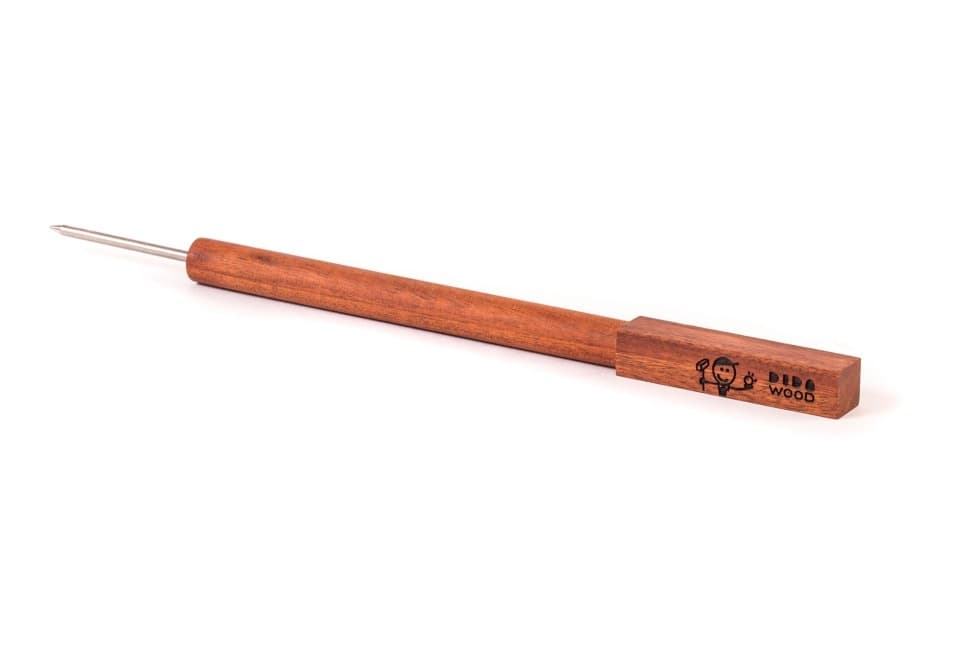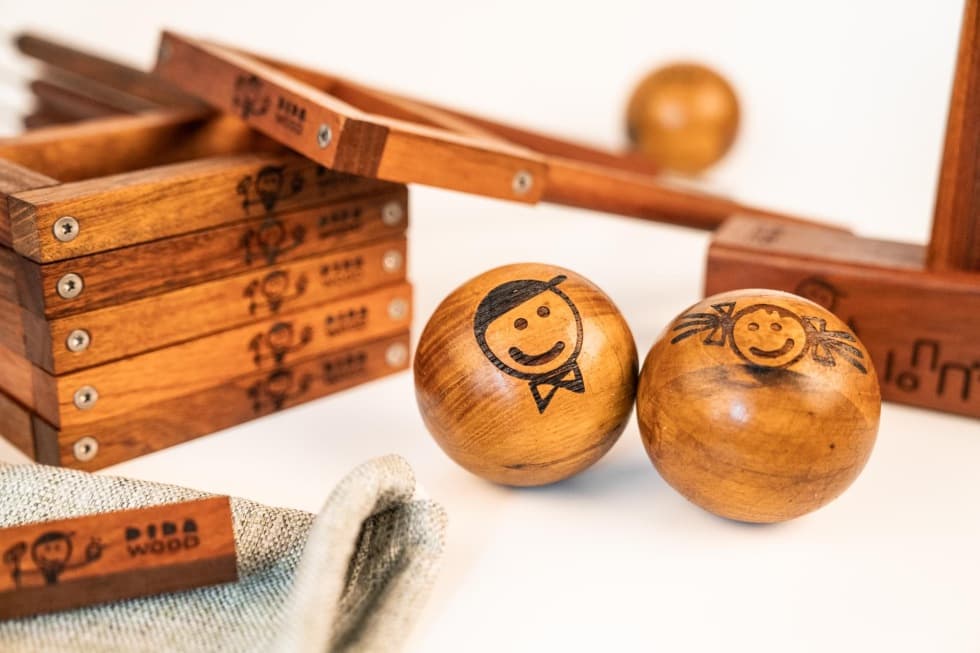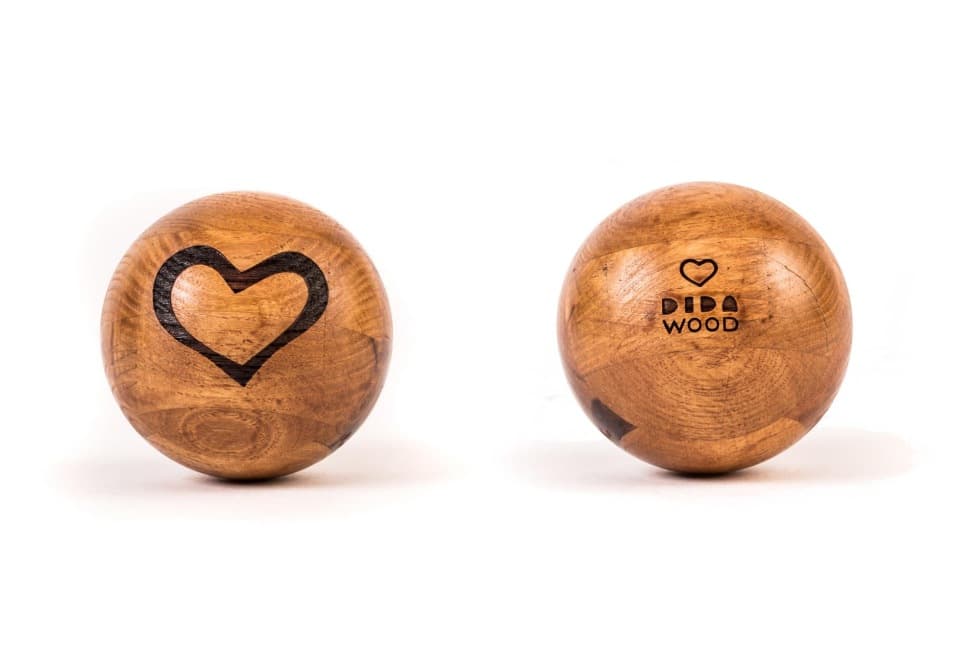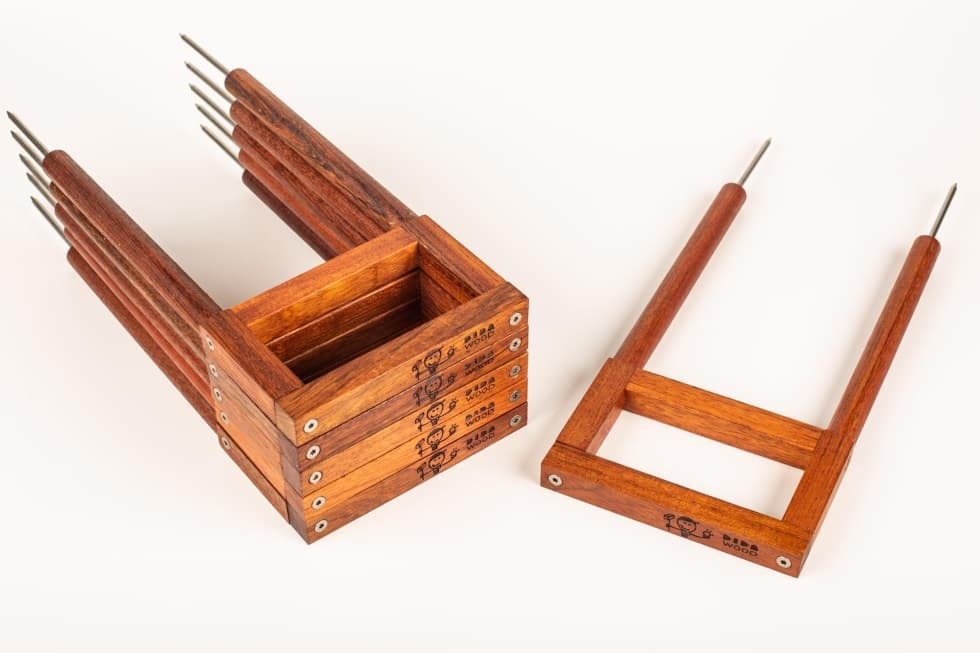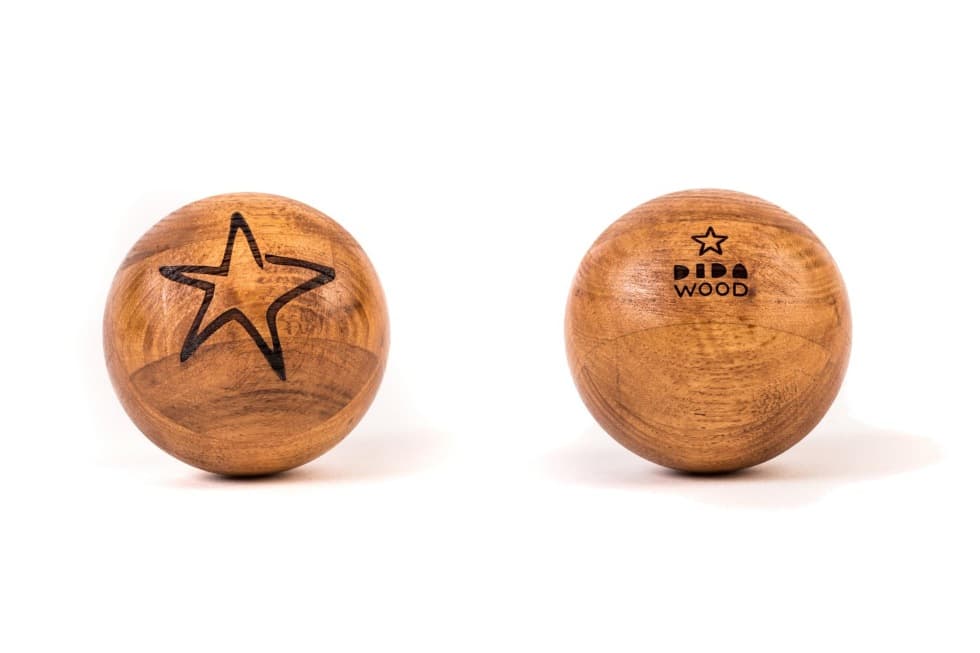 What kind of bag would you prefer?
A DRAWSTRING BAG made by UAX is a part of each croquet set. It is made of a waterproof and breathable material. It contains spike covers and a strap that holds the hoops together.
A DUFFLE BAG designed by Kateřina Vavroušková is not a standard part of the set. It is possible to choose individual pieces of croquet equipment as well as the bag which comes in several different colours. The plywood bottom protecting against the hoop spikes and a lockable pocket with a water-resistant zip, where you can keep the instructions along with other things, are the main advantages of the bag.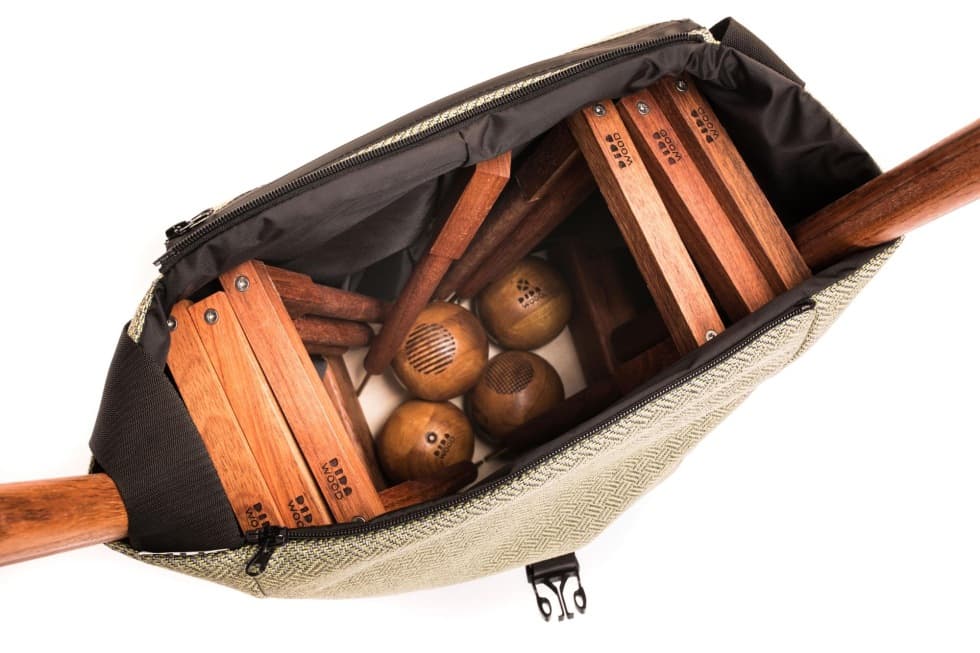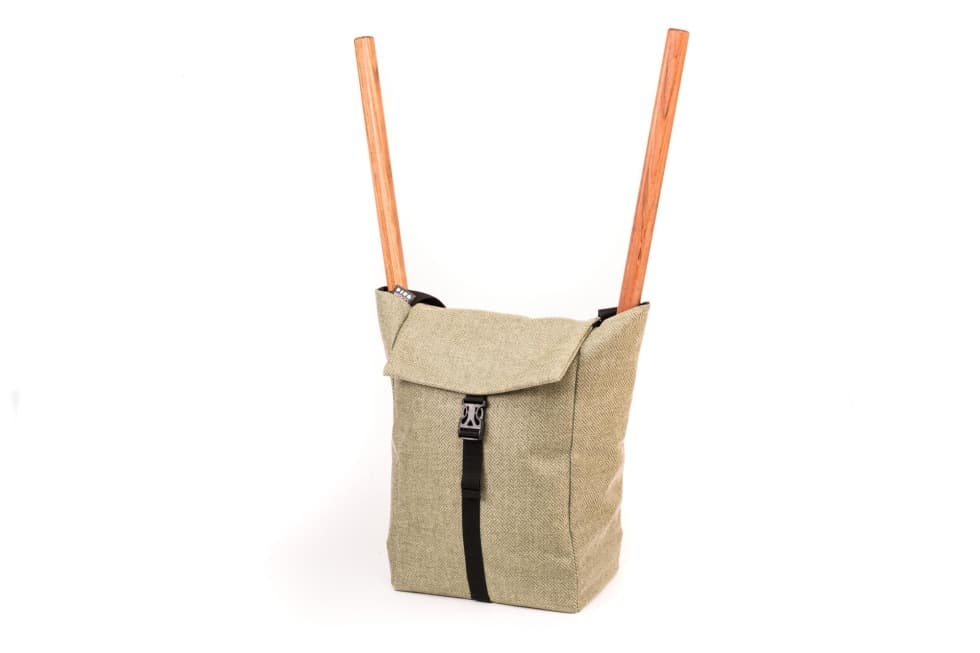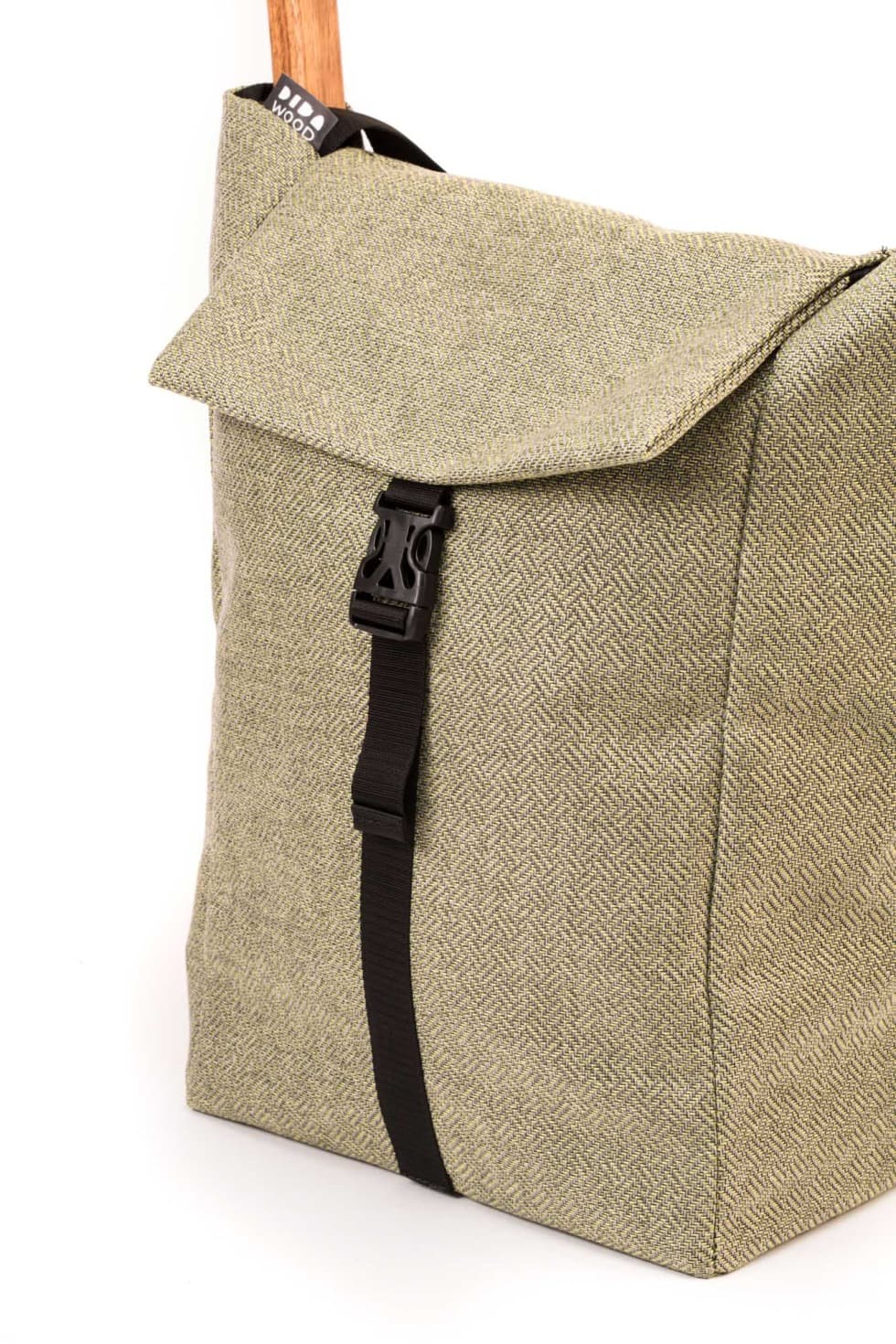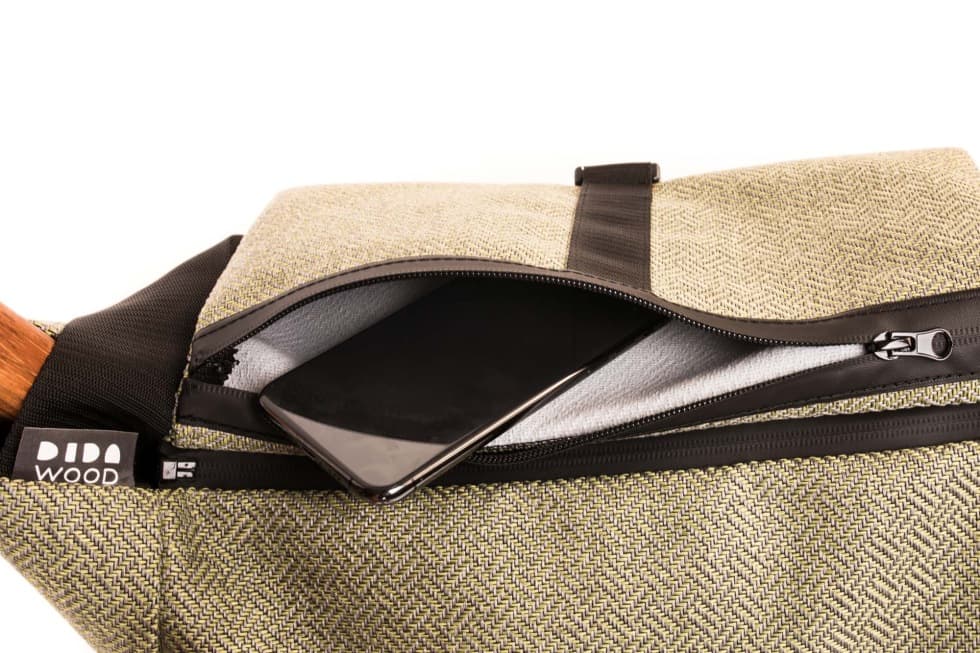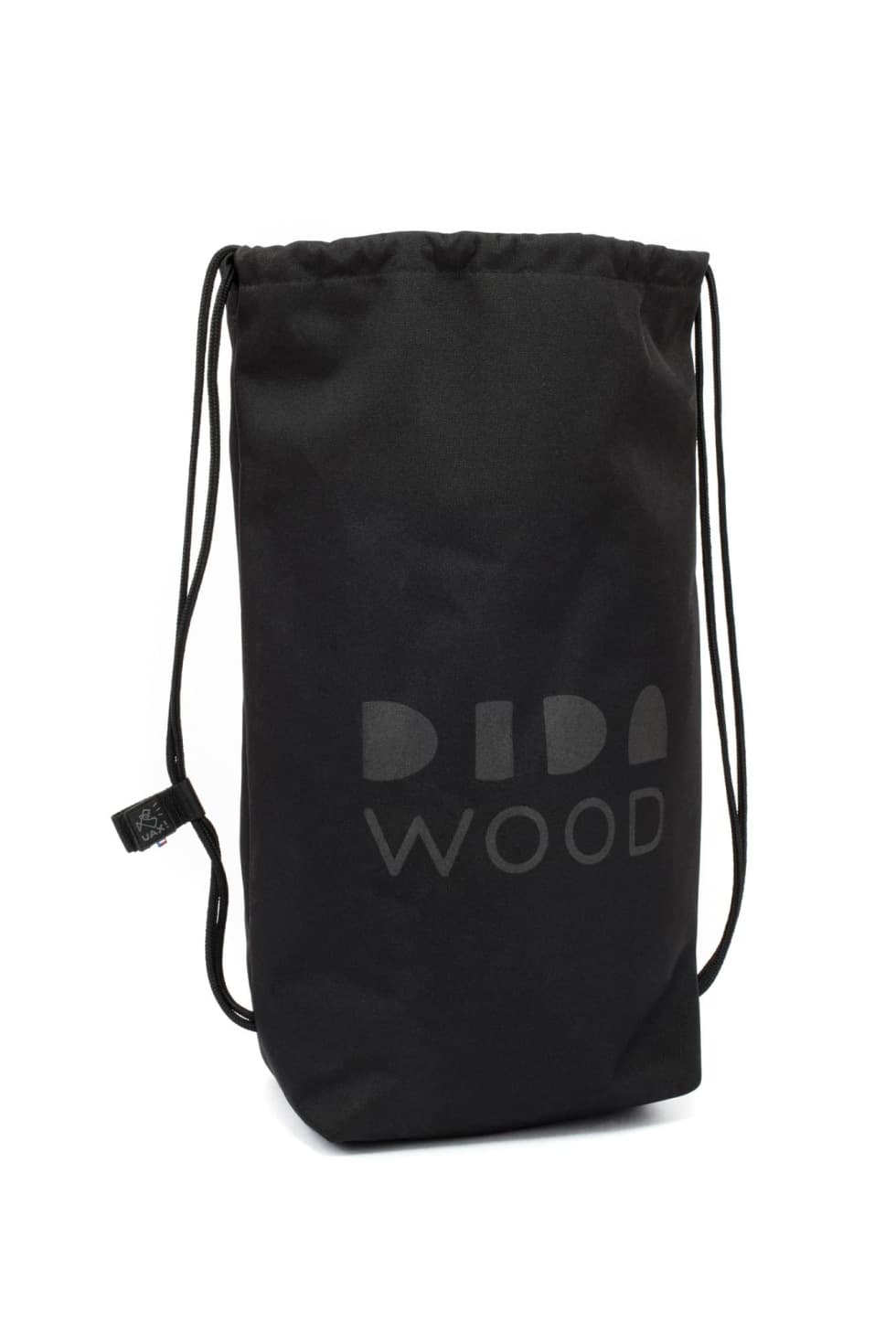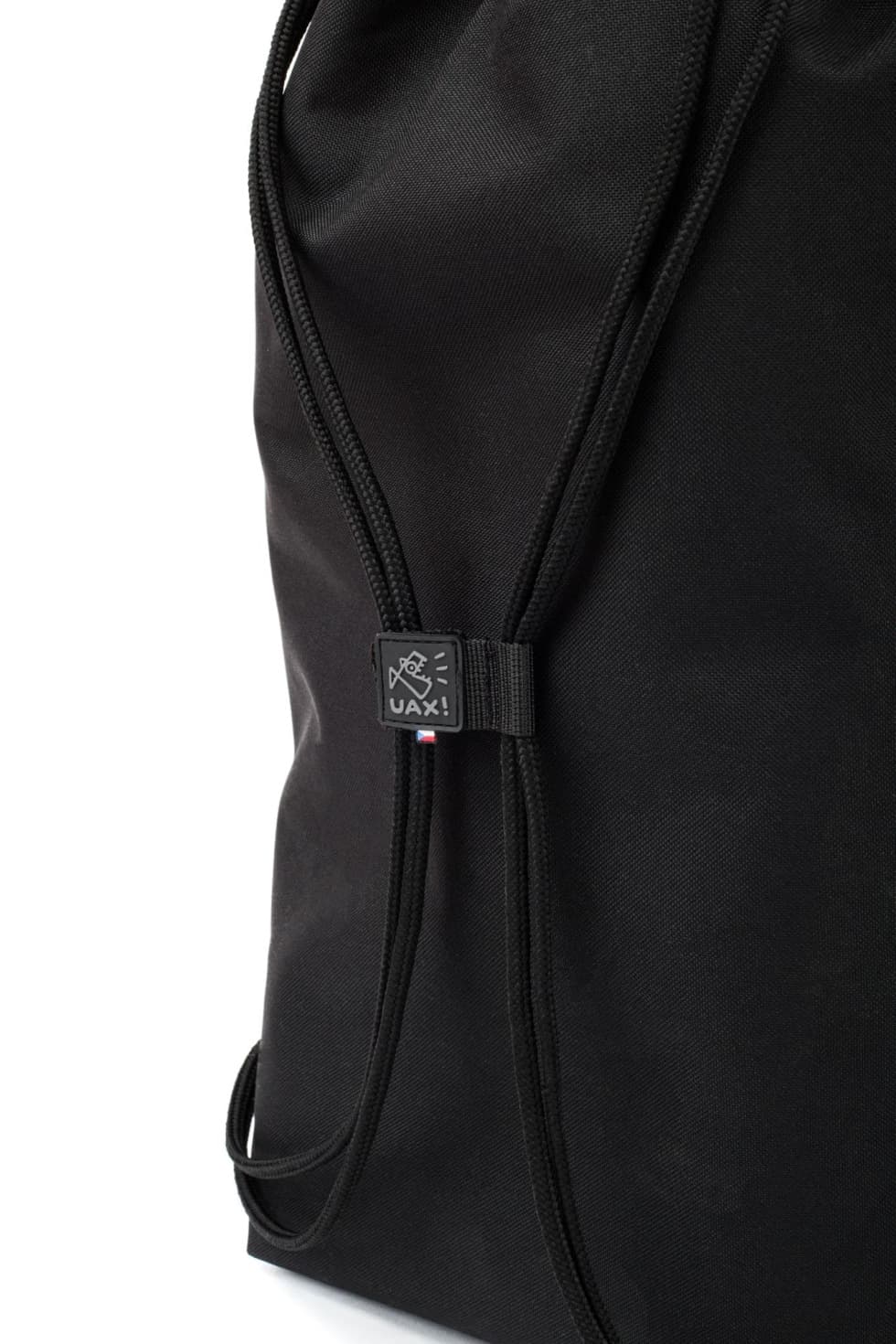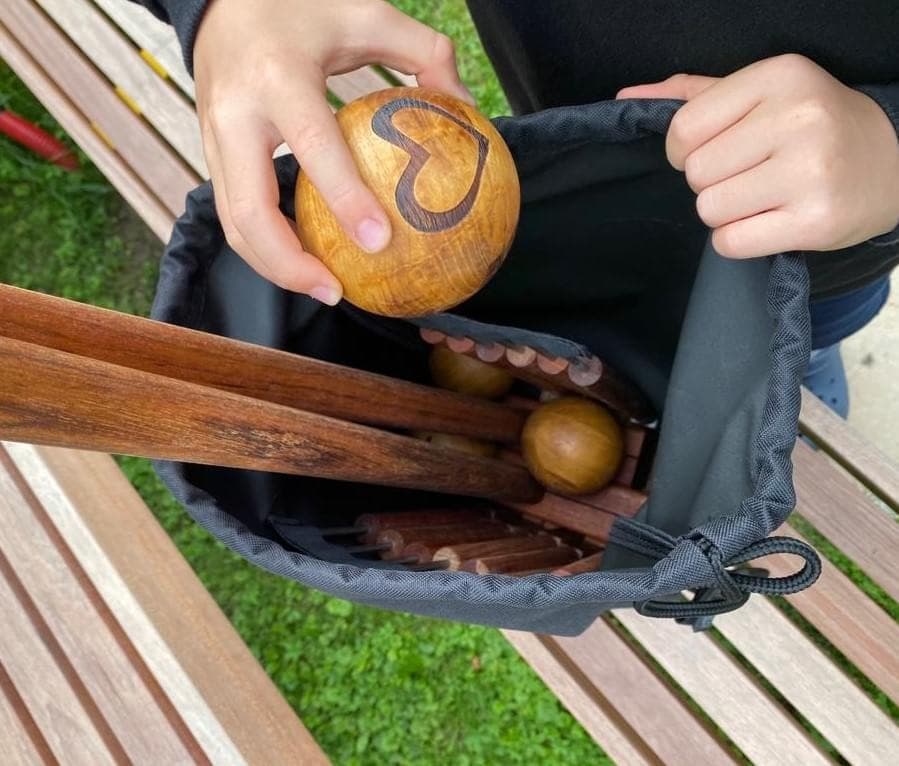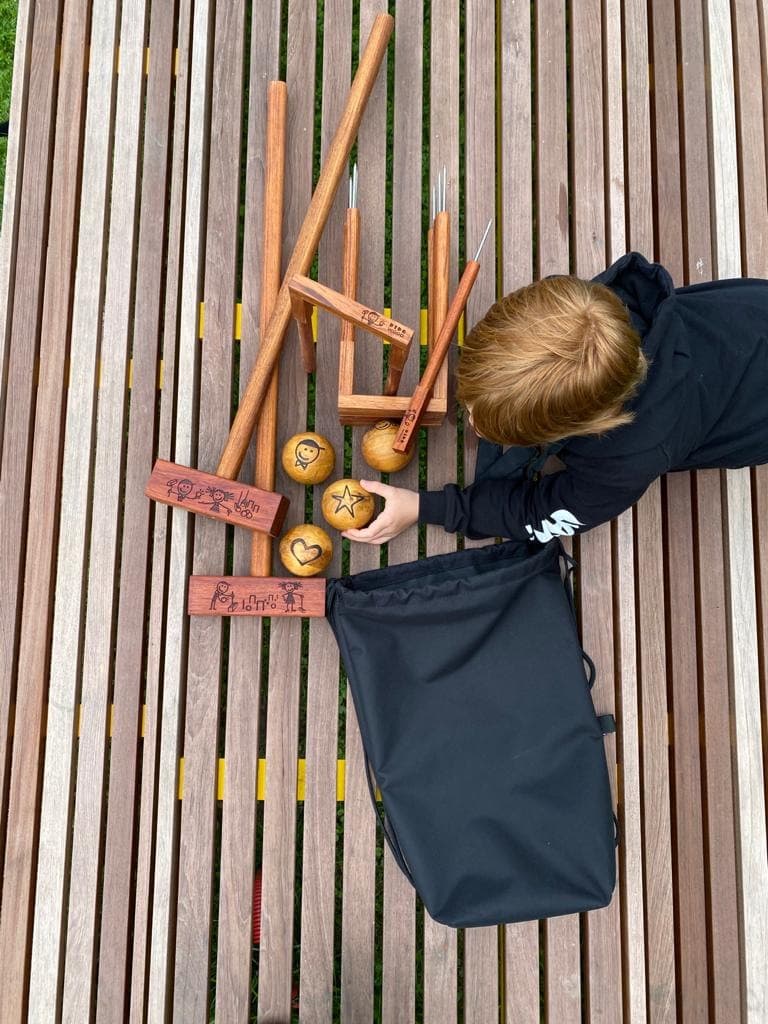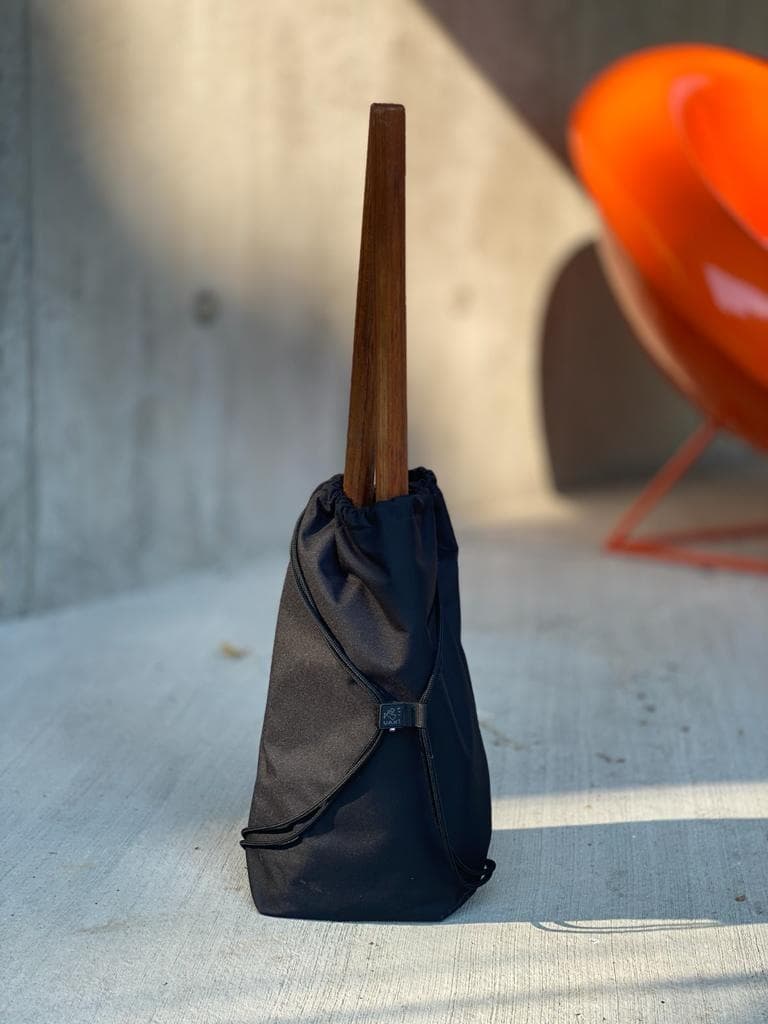 Instructions with the rules of the game