Our products can be bought online
Another year has passed, and we managed to transform an idea into reality (using wood and other scrap materials). This means that now you can go and buy our products. Would you like to learn about our journey and see the results?
So, it worked out at last
Pointless discussions over designs that are shelved anyway. Manufacturing issues that cannot be overcome. No, none of those happened. Sure, it was not easy, but we managed, we made it! Too much excitement, you say? Well, each of our products was first carefully designed, samples were made and tested, changes were introduced, and the whole process took hours and hours before we could present the final result.
Our team
At the beginning there was Kovocité, the company that provided scrap materials left after street furniture manufacturing. There was also MgA. Monika Lacková, a designer and project manager. People working for Kovocité came up with the idea of utilizing scraps of certified wood, and it was pretty clear what to do with them. Monika is an experienced toy designer who has so many ideas that the company actually had to create a new team. Two heads are better that one, and collaboration is the key to success. That's how the Didawood team was formed. Uutěrky graphic design studio focuses on the design of our products. Vojtěch Vladár is a photographer and video artist who takes promo pictures, makes videos and documents our activities. Last but not least there is Tereza Miller who keeps track of the whole project and presents it to the world.
Small batch hand production utilizing certified materials
Our toys are certified, just like the materials they are made of. They are HANDMADE in small batches, as we believe that skilful hands of a craftsman cannot be replaced by a machine. Instructions, concertina books and floor plans are all screen printed which allows us to print on non-standard size paper and cotton scraps that could not be used otherwise. Another advantage of screen printing is that the final product is very stable.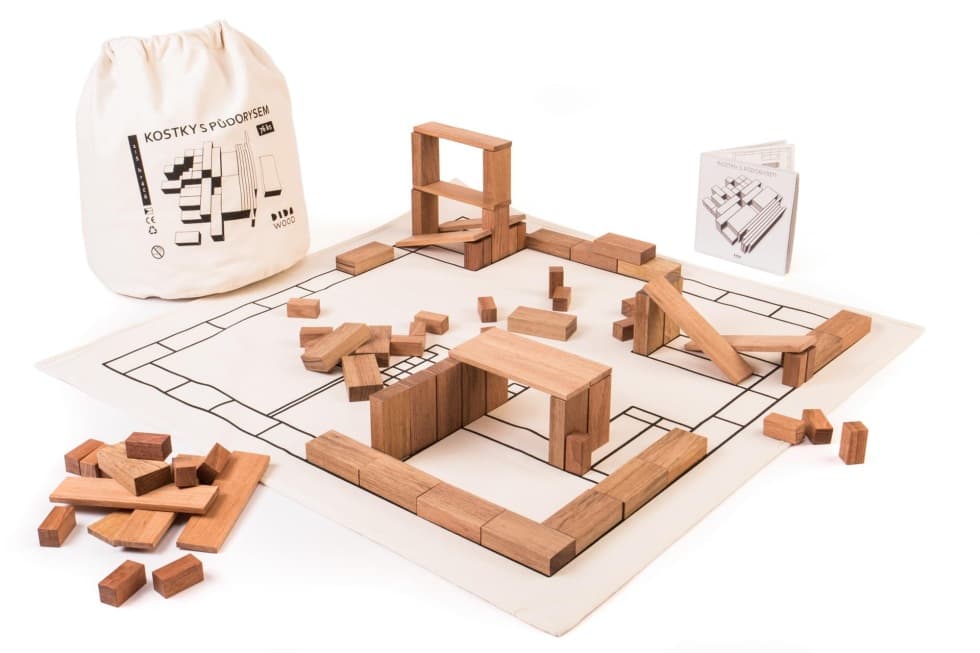 BUILDING BLOCKS WITH A FLOOR PLAN + free gift
... a play set of 76 building blocks that will literally turn your children into young architects.
Besides building blocks made of scrap wood, the set also contains floor plans of rooms, a real-life scale diagram which will inspire you and help you learn more about building step by step. Thus, you can build Rose's Cosy Café, Frederick's Mountain Lodge, or Thai room boom.
Individual building blocks form a matching system that is easy to connect. Don't forget there is no limit to your imagination!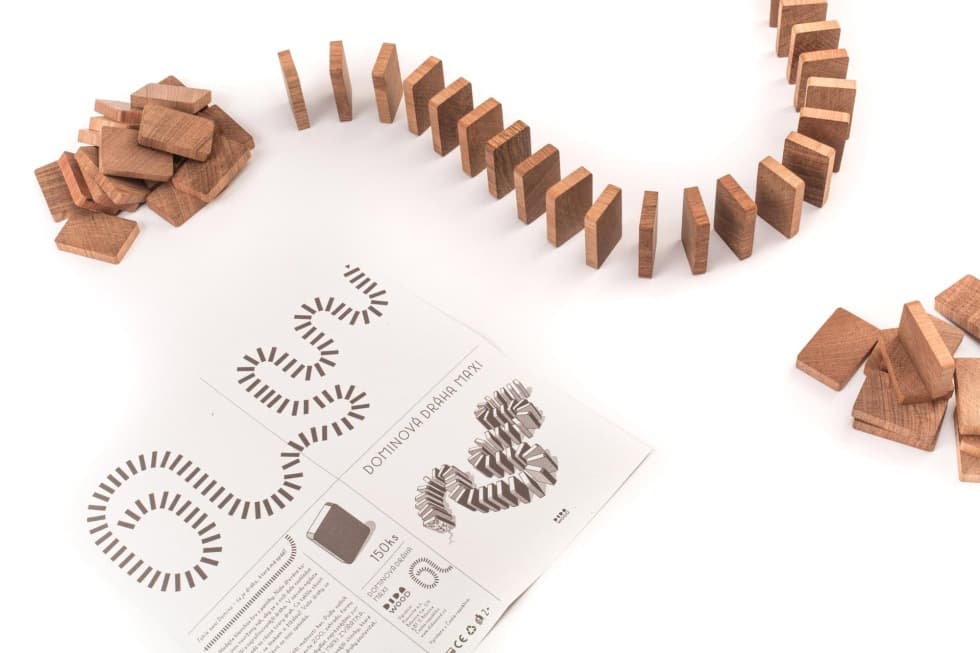 MAXI DOMINO SET + free gift
... design, build and topple your own domino creations with these cool tiles!
Set up dominoes in long lines, smooth curves, sophisticated split offs, or any other shapes. You decide.
There are also other games you can play with these 150 tiles. Follow the instructions and build a ZOO, a farm or a house for MAXI DOMINO ANIMALS.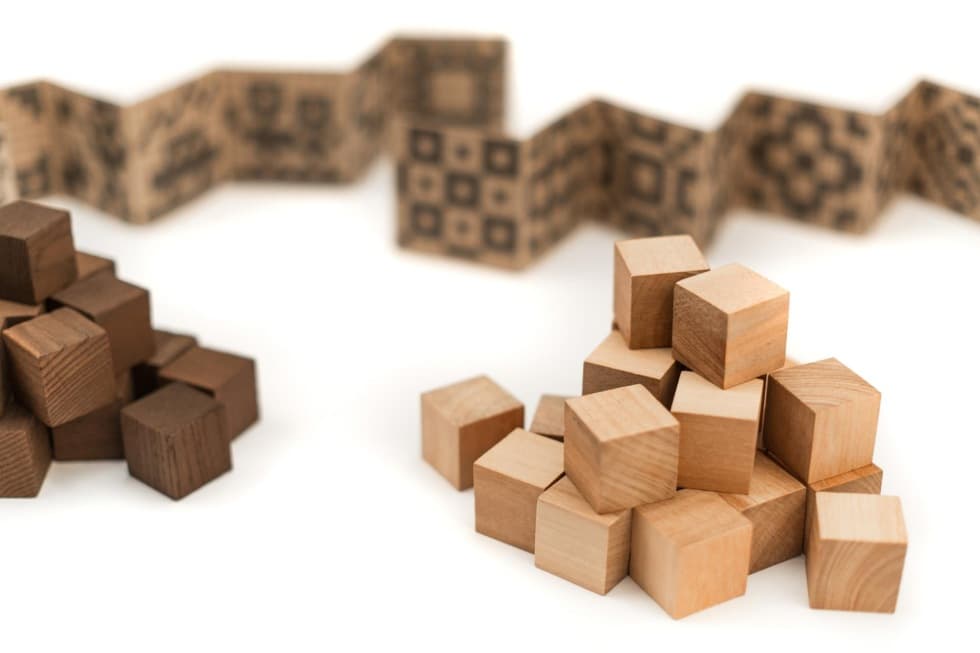 CONTRASTING MOSAIC
...not only children, but also mothers, fathers, or even grandmothers are likely to be captivated by this smartly designed game. It is suitable for the visually impaired too.
The set consists of 100 pieces of building blocks in two contrasting colours. Placing these dark and light blocks next to each other allows you to create an infinite number of images and structures.
The game comes with two concertina books full of nature, town and flower themed copying patterns. There is no need to stick to these pictures, of course. What you want to create using these scrap wood blocks is entirely up to you.
Click one of the links below to buy our products. We hope our games will make your life happier and more creative.